Setlist, Attendance, and Recordings for: 2018-01-23 - The Met - Pawtucket, RI
There once was a jam in Pawtucket...
It was a chilly Tuesday night and Spafford was back in New England to a kindle the fires within us and heat up The Met for the evening. I had met up with my buddies George and Wes and we all made the trek in together. We pre-gamed at Craft Burgers and Brew that ironically hadn't bothered to change from the previous establishment...which made it fun for our Lyft to find, but that's another tale. We got to meet some new Nerds like Ron Lauer and reconnect with Ryan Cierrello and Josh Herrick, who we'd met on Fall Tour. Collectively, we were all geeking out about getting to see our favorite band get down. After catching up and hydrating, we made the short pilgrimage to the venue, six deep in a minivan. After being greeted by a few illustrious members of Team Sparkle we proceeded inside.
The Met is a cozy venue, longer than deep, shaped like a rectangle, it was obvious immediately that there were no "bad" places to be in this room. I had planned to use Goose's opening set to find the optimal sounding place to set up camp for Spafford's set. After Goose went on we were informed Jordan was going to sit in. Let me take a moment to talk about Goose. These guys are great! All members of the band are talented players and the three of us (George, Wes & I) all commented on what a great voice the guitarist/singer had. I was pleasantly surprised to enjoy their set and it certainly didn't hurt that Jordan came out and killed it and jammed TFO during his sit in. It was the last of 7 nights opening for Spafford and it sure seemed like Goose went for it to close their set. If those guys are in a town near you, I would highly recommend checking them out.
Spafford took the stage and opened with a Red's Jam that departed quickly from the recognized portion of the song and went right into a 20+ minute jam. The guys went right into a short, but fiery All My Friends. The band seemed like they were in the mood to groove and went into a Bee Jam that was honey smooth and sweet. As jams tend to do, this one took on a harder edge and got funky. Red was putting down some seriously crunchy stuff that you could almost smell in the air. I had mentioned earlier that Jordan crushed his sit-in spot and it became apparent that he was operating on a brilliant frequency this evening. Brian had seemed eager, and ready to rip as soon as they walked on stage. Cam was locked in and laying it down.
We weren't even a half hour into the first set and the band was putting it down like it was "let loose time" during a second set. And then they dropped out the jam into My Road (My Road). At this point my evening had been made, because I had just sampled some excellent jam and was about to be treated to one of their gnarliest jam vehicles currently. **Somewhere, soaked into the floorboards are molten facial epidermis that were shed while "thinking in traffic."**After almost 45min the band took their first pause and Red greeted Pawtucket. A lively romp through Catfish John gave way to a blistering Ain't That Wrong that surrendered to the UNTZ as soon as it left the song structure. Red cut through the thick beats with his keys channeling whale songs, summoning the Mothership to come down among us. If it did touch down it wasn't for long because Brian caught flames and laid siege to the room to close the set.
Holy Shit! What did I just see and hear? I can't believe that is only half.
The second set opened with a cover of the Red Hot Chili Peppers' Aeroplane. It was never my favorite RHCP song, but I love that when I think of the song, I hear Spafford's version of it in my head now. George and I were convinced they were going into Phone Booth but it became a beautiful segue that sounded like it could have been the theme music to a super heady spin off of the sit-com Cheers. The Sam Malone Segue snuck into a playful Mind's Unchained. Spafford seems to have an uncanny knack to gauge their audience and use the mood of a room to their advantage. Or maybe they just saw us old fuggers and knew that we love that soul! The Remedy followed by Shake You Loose drenched the room in soul and some excellent vocal harmonies between Jordan and Red. In the Eyes of Thieves took a spooky, spacey journey before transforming into boogie time. Somewhere before the jam peaked I had a strange thought, "this sounds kind of Hall & Oates-y." I mean, the coolest fucking Hall & Oates tune they never wrote, but whatever, maybe I just dreamed it. The band closed out the set with a beautiful rendition of Sweet.
After about a 25 second break, the band came out for the encore. I had my fingers crossed that I would catch a Soil at one of the two shows I was going to. When I heard the opening to Lovesick Melody a huge smile broke out over my face confident that it was to be followed by Soil, as it has since the New Years run when it debuted. I certainly was not disappointed as Spafford decided to funk us up one last time to bid Pawtucket goodnight.
Many high fives and hugs were exchanged and the Three Oldmigos prepared their gooey minds to do it again the next night in Asbury. In an odd turn of events, we actually left town a couple hours too early the next day...but that is a story for someone else to tell.
That is my account of the events as they unfolded one glorious night in Pawtucket, Rhode Island. Thank you Spafford.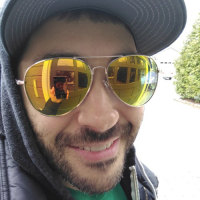 Goose opened for 7 shows on Spafford's "For Amusement Only" tour and I'm sure I'm not the only one who was thoroughly impressed by what I saw. These guys are definitely in the "One To Watch" category and we hope to see them getting more tour dates. We can help by taking the time to listen to them and check out their shows. Here's some stuff to get you started:
Goose - Arcadia - Pittsburgh, PA – 08:21
— Goose
About The Band Goose
Goose is a Funk-Folk band based out of Norwalk, Connecticut.
Rick Mitarotonda is the guitarist-singer-songwriter whose folky, hummable melodies are supported by Peter Anspach on guitar/keys, and a deep-pocket rhythm section of Trevor Weekz on Bass, Ben Atkind on drums, and Aaron Hagele on percussion. The band's music is both memorable and danceable; an organic and easy-to-love mix of funk and contemporary folk, with touches of reggae, jazz, blues, and rock.
Moon Cabin - Goose's Debut Album
Tracked in a snowbound lakeside New Hampshire cabin, with mixing and mastering at the Factory Underground in Norwalk, CT, Goose's debut album 'Moon Cabin' was released in early 2016. Moon Cabin traverses diverse musical terrain with 3 part harmony vocals and hooks so big you can hang your hat on them; funky improvised solos and adventurous musical interludes. With a second album on the way and tour dates continuing to ramp up, the Goose is getting loose.
Check out Moon Cabin on Spotify here
Tour Dates and More
You can find out more about Goose by visiting their website: http://www.gooseband.us/
You'll find tickets, tour dates, and all kinds of other media. They've got shows coming up in the next few weeks in KY, IN, CO, PA, NY, CT, and VA, definitely check out these upcoming dates:
---
2/2 - Octave - Covington, KY
2/3 - Lamasco - Evansville, IN
2/6 - Lazy Dog - Boulder, CO
2/7 - Hodi's Half Note - Fort Collins, CO
2/8 - Globe Hall - Denver, CO
...and more
Sit In With Spafford
In case you missed it Aaron Hagele sat in with Spafford on a number of songs during their opening run. Also, check out this video of Rick Mitarotonda's sit in on Slip And Squander from 1/20/18 in Lancaster, PA:
Spafford w/ Rick - Slip & Squander – 10:01
— Goose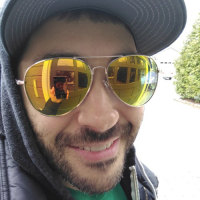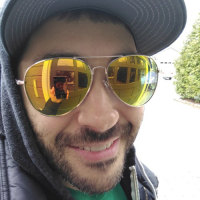 Setlist, Attendance, and Recordings for: 2018-01-17 - Mr. Smal's Theater - Pittsburgh, PA
I will start this review by saying that I have not had this much fun introducing people to a band since I was begging my Dead Head friends to join me for Phish shows back in the early 90's. The sheer joy I get from watching someone experience this band live for the first time is unparalleled.
I spent the day travelling across the great Commonwealth of Pennsylvania and met two of my friends in the 'Burgh. Neither of these long time musical adventuring cohorts had ever seen Spafford play live and I was thrilled to be a part of the experience with them.
Arriving at the venue, the size of the building struck me and I was getting more and more excited as we made our way through the frigged winter air… Up the stairs and into a massive, beautiful room! Mr. Smalls is a converted 1800's church. The ceilings are high and with a capacity of around 800, there was plenty of space. Being a Wednesday show, I was anticipating a smaller show but the crowd filled out nicely as we got closer and closer to the zero hour.
We only caught the final pieces of opener, Goose's set but it was enough to tell that the room was built for acoustics. This room sounded GOOD! Add to that the high ceilings and big, deep stage and we had a sure bet recipe for a real good time!
The room was filling up as the band came out to open the show. We made our way up to Red's side and got a real sweet spot that sounded and looked perfect.
Slip and Squander was a beefy choice for an opener and Red really opened up on this one. As he wove his way through the opening sequence, it was INSTANTLY clear that the band planned on having fun tonight! Right away Brian became animated, bouncing his way through the jam… his energy was contagious. I looked around the room behind me and could tell that the audience was fully prepared to jump in the deep end with the band right out of the gates!
Ain't That Wrong rocked HARD from start to finish. Cam set the groove perfectly and the band absolutely smashed it. Vocals were clear and tight and again, the band was all smiles and high energy throughout. It was about midway through this one that I turned around to see my buddies faces held wide-eyed and in complete amazement. As I panned the audience, I saw this look on many of the faces in the crowd.
As Red pounded out the opening to Todd's Tots, the crowd (myself included) lit up and started shaking and swaying to what is always a fan favorite. Brian's guitar work was perfect! Red left spaces and Brian filled them up with sweet, gooey playing as the two traded the spotlight.
It didn't take long for the Pittsburgh crowd to take notice of what would be the first cover of the night. The band introduced Aaron Hagele, percussionist for opening band, [Goose](http://www.gooseband.us/[link text](link url)) as a guest for the tune. The opening jam of Longview was sweet and soft but gave enough indication that even those new to Spafford instantly recognized the tune. The place went OFF at the first big hit and continued to rage throughout the face melting jam that ensued. The lights took on a life of their own and they accented every peak and valley of this super fun tune. During the deep, spacey jam, Jordan took to dropping a few well placed bass bombs that really shook us deep!
All In? YUP! I love the energy of this tune. There is zero hesitation when they really nail it, it jams start to finish on a good night and this is a GOOD night! The crowd was fully engaged and the musical energy was oozing from the stage. I love seeing this as a first set closer. So much fun! The whole band killed it and even though I was Red side, I couldn't help but notice how well Jordan and Cam were putting it down. Red and Brian traded licks seamlessly and were visibly enjoying every second of it!
That was it for Set 1…powerful and rocking, it left me a sweaty, beaten mess. We RAGED that first set open to close and the place was on fire as the crowd took some time to collect themselves. I had a chance to speak to many Nerds and I got the sense that many in the crowd had just experienced the full force of a new passion griping them tightly. So so many first timers that I talked with and all were blown away. My two companions were completely sold from the first note. No strangers to the scene, both commented on the technical prowess of the band, the musicianship, and the way they connect on the jams. And OMG! The lights! This room was incredible and sounded amazing but the LIGHTS! They lit that old church up magnificently and added greatly to the first set experience.
And now, on to the second set. I am not even sure that I can do this experience justice with pen and paper, but I will try. I was expecting a pretty standard second set without too many segues, as the first set had contained none. Boy was I wrong! NOTHING standard about it and one big sequence without a pause…absolutely incredible. Set break was only about 10 minutes long and when the opening notes of Weasel started, the flood gates opened, and the floor was an instant ball of energy. EVERYONE was moving and this old church was getting HOT! They took the jam in completely new directions and seamlessly transitioned into All My Friends. WHAT?!? Weasel into All My Friends?!? What is happening here? Are we being set up for a second set that could contend with the legends?
Yup…we were! AMF continued to build the energy in the room even though it was a short tease of the tune and I am pretty sure that I heard a collective gasp as it became clear that the band was on a mission. I have heard All My Friends>Bee Jam before (most recently over the New Year's run). I am a big fan of this little match up. I think the songs play very well to each other and this pairing did not disappoint. I suggest tuning your ear to Red and hearing the ridiculous playing he does in this space. The transition back into Weasel was pure madness…smiles were everywhere but none brighter than those on the stage. The band was happy….like the REAL kind of happy. They had just sealed the deal for a room full of willing souls…Pittsburgh has seen the light and the light is filled with tasty jams.
The band returned for one more and the choice of My Sisters and Brothers made me so happy. I am always a fan of Red singing us on our way, and he crushes this song. Jordan and Cam were extra tight on this send off and Brian filled each gap with perfect tone.
This show had it all…complete rockers, soulful jams, and funky dance beats. I enjoy every Spafford show I see and this one was exceptionally good. My friends lost their minds and are All In and we all had a great time in what turned out to be a dance battle with about 300 of my closest friends!
Till next time… Keep killing it!
**All photos credited to Pat Bruener via showtheshow.com