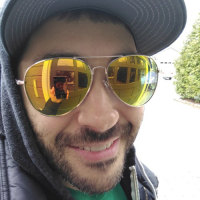 We were somewhere around Sedona, on the edge of the mountains, when the drugs began to take hold. I remember saying something like "I feel a bit lightheaded; maybe you should drive...." And suddenly there was a terrible roar all around us and the sky was full of what looked like ... wait a minute... That wasn't me... I read that in a book somewhere. Anyhoo...
We left the warm desert and headed up to the chilly mountains somewhere around midday. The drive to Flagstaff from the Valley is absolutely breathtaking. For a kid from NJ the only schemas that I have for the scenery are upstate NY and maybe eastern PA. But the truth is that neither holds a candle. The canyons are enormous, the hills roll on into an infinite horizon, and the air is crisp, clean, and cold.
It wasn't long after we arrived at the hotel before the madness began. Some random spaffnerd kept calling me and saying he wanted to use my room key to break into the hot tub in our hotel. This was confusing because there was no hot tub in the hotel. Soon the room was filled with booze, our bellies were filled with Pizza, and it was time to head down to the Orpheum to fill our souls with joy.
The Orpheum is a beautiful little theater and the band has some long-time history here. This was their 10th gig at the venue which they hadn't seen since May of '16. I was lucky enough to be on the guest list and as I got my tickets from will call I was excited to see a pair of All Access passes included with the stubs. I handed @lmwsongbird her pass and ticket and headed for the door. As I walked up to the pat down I threw some garbage in the trash. A minute later I went to give my ticket to the nice lady and realized it was nowhere to be found. I then had to spend a chunk of time searching through the garbage to no avail, and then convincing the two people at the door that I had a ticket. I told them "I've got an all access pass... I'm not trying to scam anybody here man..." Fortunately they took my word for it, gave me a friendly pat down, and sent me on my way.
The room at the Orpheum is surprisingly spacious. Its deep and not too wide with a couple of bars setup on either side. I saw @archive-it's mic stands sticking up from the back of the floor and immediately began running into Nerds that I've met both online only and IRL.
Before I knew it the moment of showtime was approaching. I took a quick dip backstage to see the guys and wish them well, but then I was right back out on the floor, front and center. There's no way I'm passing up the chance to see Spafford play that close. It seems like it won't be long before that's not an option.
And like that, the lights came down, Brian declared, "We're Back!", and the volume went up.
The boys opened with Take Your Mama. I'm pretty sure this was played for Cam's mom who was in attendance. In fact she was passing out "Cameron Hotel" IKI slaps. They played it bouncy, energetic, and fun. A great way to start the show. Next came the 'wa' peddle for and West La Fadeaway and Red's smooth and sultry singing. Spafford's version of the Dead's late era classic is a personal favorite. This one stays true and funky with Brian's guitar guiding us through Jerry's classic melody.
Backdoor Funk gets nice and spacey, opening up in the middle and relaxing into a groove with Brian playing light and liquid runs over Red's expansive and etherial keyboards. Red grabs some leads with the "baby grand" and the two dance around each other while Jordan and Cam keep the funk funky. Before long the jam builds up to the tension release climax that Spafford does so well. When I hear comparisons to Phish, this is the biggest thing I see in common. An understanding of building a jam to a peak and then allowing it to explode.
The guys at the venue made shirts for the band. They said "Let Red Sing" and this was definitely a night for Red to sing. Up next was Slip and Squander. I don't have to tell you how excited this made the crowd. If you don't love Chuck's lyrics and the band's composition on this one you're probably listening to the wrong band. Red's clean piano and Cam's steady beat set the stage for a journey into thoughts of "everything, maybe even death." The blissful build and peak of S&S never disappoints and this one is no exception. You could feel the love in the room as we all took and the explosion of joy when the song finally hit its crescendo.
If there's one single song I was hoping to catch it was Eternity. I feel like this song stays off the radar of most Nerds and that's a shame. The lyrics (which we'll get soon) seem to suggest that live music, concerts, and togetherness are the path to heaven. Jordan sang this with such heart you couldn't help but feel the edges of eternity raining their soulful music down on all of us. Eternity reminds us that all signs keep saying this way leads to higher ground.
Walls. I remember walking my dog and listening to a version of Walls in the early days of my Spafford musical exploration. Even then I knew this song was a hit. It's got everything you need for a good jamband song. Funky beat, groovy moves, and an easy simple singalong. Jordan's bass pops got the whole room swaying, including Brian who dropped into his 'gunslinger' pose. Cam fired up the 'untz' and the space was there to explore. Around the 7 minute mark Red's spacey keys set fire to Brian as he lights up the jam just before dropping into the hook-melody. So good! This Walls gets flagged as a must listen as it's the only 2017 Walls with the "Chant" as the band called it.
Second only to Eternity on my "must hear" list was Plans. I've said that this song has grown on me a lot lately. I love that Spafford has so many songwriters. You can really get a feel for who wrote what just by listening to the thematic content. It gives you a window into the minds of the guys and shows you what they think about. Jordan's songs tend to examine the big sweeping life and soul stuff.
Plans does too as we 'raise up our hands and sing...' and Brian grabs a ripping guitar solo just before we drop into the bridge and slow things down for a moment to breathe. Moment over, Jordan slaps that bass so hard it's like he's teaching it a lesson and the wave of sound washes over us all. Riding high on the crest comes Brian, Red, and Cam, and we're once again back into the build and release that is Spafford's signature move. From 0 to 60 in a few bars. Finally the closing lick comes spilling from the Raven and the end of Set 1 is upon us.
Set 2
"I found it all, in the heart of America." I'm not sure these words have ever been more true for these guys. I'm sure it was trippy for them to play up in their real, original home after spending so much time out there exploring the highways, rest stops, and bars of America. Set 2 opened with passion and fury. America brought its usual fire and brimstone and Cam's beats propelled the whole monster forward. Red took over with some of his alien sounds and we were all strapped in for a killer second set.
America ended with a fakeout. The drum beat sounded like we were about to drop into The Reprise but the band pivoted and dropped a My Road (My Road). I have to say that I wasn't really into this song until seeing it live. Sometimes this happens with new songs and I've been around long enough to know that just because I don't get it right away doesn't mean there isn't something to get. Here too we can hear the different songwriting talents from the guys. Chuck's lyrics are typically introspective, a little bit dark, but hopeful as well. My Road is right in line with that.
This My Road gets an awesome synth treatment from Red giving us a chance to hear him take leads for a bit and even get up on his feet. And you know when Red gets up, we get down! My Road is a big vehicle for jams as it opens wide in the middle. This gave each player a chance to show off a bit.
From new song to old cover, next up was Send Me On My Way which hadn't been played in 114 shows! This was no doubt a throwback to the old times that the band had up in Northern Arizona. This song brought back memories of long ago. I first saw Rusted Root open for Page & Plant at Brendan Byrne Arena in the late 90's. Oh yeah, and the night before Jerry died my dad called this song "Simmy and the Whale." Anyway, Jordan's lead vocals are really pretty with Red complimenting him with the "On my way." This was a fun, unexpected detour into the lighter side of Spafford and a nice breather after a beautifully heavy My Road. With that said, don't miss the peak of this one as it's far beyond anything I've ever heard Rusted Root do with it.
And then BOOM! Electric Taco Stand dropped and the roof came off the place! This ETS is a bit short and sweet, but that's because it's headed for an Alternate Ending sandwich. Suffice to say we don't need to call this "Alternate Middle" just because it returns to ETS afterwards. The look of bliss on the fans' faces during Alternate Endings was just outstanding.
Finally, The Reprise was there to carry us out of the second set. Personally, I love when you get an America opener and a Reprise closer for a set. There's something poetic about it. Also... it means that the set is going to end with one of the best jams that Spafford plays, so there's that. I could write a bunch of words but the truth is a picture is worth a thousand...
Check out these Nerds throwing their heads back and soaking in the magic that is the peak of The Reprise. Even the most jaded tour vet who's seen hundreds of Phish AND Spafford shows couldn't deny the magic of the moment!
Encore
Let Red Sing! As the theme of the night it made sense to kick off the encore with Into The Mystic. This beautiful Van Morrison tune left us all swaying back and forth and holding on to the ones we love. But we knew that couldn't be it. And it wasn't. Steak Sauce was the final tune to close out the tour, a great gag as that was the song that opened the tour as well. Brian later asked me if I thought that the Nerds "got it." I looked blankly at him and said, "um... yeah."
After the encore the band posed with their backs to the crowd and took a bunch of photos and some video. You can see this on the official video that Spafford put out on their facebook page.
I have to say that, personally, this tour was a huge adventure. Running this site, engaging with new and old Nerds, and cheering on the band has been an incredible experience. Being at The Orpheum and actually getting to spend time with the crowd and the band was so fulfilling and it left me aching for New Year's which is now but a few short weeks away. Can't wait to see you guys there!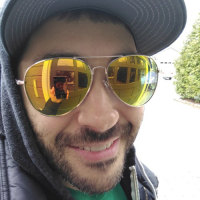 Spafford has released a "Best Of" of selected cuts from the 2017 Fall Tour. It's a great way to take a bite of the official soundboards that they've been pumping out over the last few months. The album can be found here on Spotify and the track list is:
Setlist, Attendance, and Recordings for: 2017-11-17 - Teragram Ballroom - Los Angeles, CA
Just a disclaimer, I can be long-winded so I broke up the review so you can read what you're most interested in.
Well, that's just, like, my opinion, man.
Intro-
Spafford in Los Angeles, sounds like a great Friday night, right? Let me tell you it was. I was fortunate to be able to make it, just a short seven hour drive from Phoenix. When Spafford announced their Fall Tour it was this and the next night that I circled on my calendar! For those of you that don't know me I'm a huge live music fan. My younger years were dominated by punk rock. I can't define my music taste except for a few dislikes, which include top 40, modern country, and most modern rap. I've been a huge Spaffnerd since about 2014 with this being my 24th show, first time I've ever streamed, and according to Spaffnerds.com the 7th time I've seen them this year in 3 different states. Props to this website for all the stats!
We left Phoenix the morning of the show and made it to Los Angeles before the- as rumor has it- unbearable traffic. Checked in and noticed a familiar tour bus parked next to the hotel and I knew we had arrived! It was early afternoon and I noticed the crew loading into the Teragram (Margaret). Road tripping is always fun, listening to recordings of previous shows on Nugs and Archive always sets the mood for an epic evening.
A few other Nerds from Arizona made it out as well and we all met at the Monty Bar right next to the venue. Cool little spot, craft beer and cocktails with old-school movies playing on the back wall. Really cool staff and just the place to grab pre-show drinks. If you ever go to the Teragram stop by-- it's stumbling distance! Not going to brag about running into band members before the show at lunch/ early dinner that day or meeting potential sit-in guests, I'll save that for later. I did, however, try to confirm rumors that there would be sit-ins but I was met with shoulder shrugs from a few members of the band. I also wanted to mention that I got a family member of mine to their first Spafford show. I have a cousin that lives in Los Angeles and mentioned to him that he should check it out-- I don't think he was disappointed.
I was really excited to check out Shaky Feelin but only caught the last song. I was trying to coordinate with the evening's taper, WarfatJoe and Arizona legend Grout to figure out how to set up a stream for everyone. Here is where I will give huge props to Streamers and Tapers. It is not easy to get all the gear inside (I hade a phone and a mic, so no big deal, also thanks Louis), set things up or get approval from the venue. I thought you just needed approval from the band, alas I was way off. Lots of ins, lots of outs, lots of what have yous.
Venue (Not the one that Marty got for his Cycles, btw.) (But decently close to the In and Out Burger, which has tasty burgers.)
The Teragram Ballroom is a two-level venue with huge ceilings and around 350 person capacity. Acoustics for me were amazing. Efficient and friendly wait staff running not only the attached café (get the Cuban, it's delish), but also the bar in the back. Really large sound and light board in front of the bar and from what I could tell a decent sized stage. Only gripe I had was that I didn't realize that the balcony was VIP only and wasn't allowed to check it out.
Music (Not the fucking Eagles man, I hate the fucking Eagles.) (Also wouldn't hold out any hope for the Credence.)
Set 1-
The Remedy opened the evening, Brian came out and welcomed the crowd before Red and the band jumped into the song. Looking around, those that knew the song immediately dropped into a grove while others tried to figure out if they should talk about the band or follow our lead. I started a dance off with my girlfriend which I would ultimately lose, but that's neither here nor there. People followed by the highly anticipated Hollywood, I mean we are in Los Angeles after all. Mind's Unchained gave us some funky jams before bringing the roof down in an epic crescendo before serving us with All In. All In knocked my socks off, Jordan threw down on bass, Red was omnipresent, and Cameron seg'd into Brian transporting us to another stratosphere. It was a great back-and-forth between all the band members, just that perfect jammy, happy, high feeling. All In led to Brian bringing out his brother Geoff for Legend. Just to nerd out for a second, I met Geoff at lunch that day. During the show I ended up standing next to him during the first set and even gave him some of my #killing it stickers, not remembering who he was. Geoff serenaded us all the way to the set break with him and Brian exchanging appreciative looks of sibling approval when one or the other would take over the spotlight. It was truly epic to see them share the stage as I don't think that they have ever done that, at least in recent memory.
Set 2-
Ain't That Wrong got us started for Set 2. A ten-minute dance party that peaked with the Raven demanding us to dance just a little bit harder. Pretty sure that Brian suffered 3rd degree burns from that fire and Cameron was able to guide him home before the Raven went up in flames. The last few minutes of this were my personal highlights of the evening. I was barely able to catch my breath before Areoplane made it's Teragram debut. Eyes closed I didn't know if they had Kedis on stage singing with the rest of the Peppers just jamming out. (I really wanted to make a Flea in The Big Lebowski reference here.) Areoplane sequ'd right into the longest Jam of the evening, Leave the Light On. The end of LTLO took us back to one of my favorite Spafford covers, Mad World by Tears for Fears. Mad World is one of those songs that I never thought could have extended jams and here I sit typing this as I'm proved wrong. It was here I realized that I was losing the dance-off to not only everyone around me, but most importantly to my girlfriend which she was quick to remind me of. Salamander Song was next and the band introduced a sit-in by Brock Butler (Perpetual Groove) on guitar confirming my initial question to Brian that afternoon, that was met with shrugs.
Next to Electric Taco Stand, Salamander is the song I recommend to new nerds. It's also a great measuring stick to see how much a particular crowd knows Spafford. 'Hey' needs to be shouted at the correct time in the song while following Brian's lead. I must say I was impressed with the LA crowd. I will admit that I'm not as well versed in P-Grove as I should be but I did hear that Red had sat in with them in Denver and Brett was wanting to return the favor. This song gave me huge goose bumps when I remembered that tomorrow Spafford would be back in Arizona. Dancing the whole way home!!!!!!
Beautiful Day closed out the second set but not without tugging on some heartstrings. This has been a crowd favorite for some time and I was really impressed with the sing along that those around me gave the band. The band was firing on all cylinders, Red had the lead with keys and heartfelt vocals. Brian, Jordan and Cameron gave him space when needed but were always there to give the punching explanation mark to the song. Days like these are why I love this band so much and they only come around once in a while.
After a quick break the band returned to encore with another crowd favorite, The Postman. This is a song that gives me chills. Every member of the band gets to shine, not only individually, but also together. I'm pretty sure at this point of the show I was just swaying back and forth trying to decide what air instrument I should pretend to play. With the last 4 notes I couldn't immediately bring up my hands to clap, I just stared at the gentlemen who had transported me to a jam bliss for the last two-and-a-half hours.
Post Show Notes-
I was floating in a haze of jams and good vibes after this show. I consider myself so fortunate to be able to see these shows, meet the fans of the band and be part of this community. I've met some really cool people, traveled to a lot of cool places, and seen some epic live music as a Spaffnerd. Please take time to share not only this band but also the community with others. Also check out the recording of the show, I was really fortunate to meet the taper and share stories of the band with him! People, Nerds- I can't stress enough how cool of a community this is, how much I appreciate you all and how much the Tapers mean to me. Thanks for being such awesome 'Nerds! See you at the next show.
I really wanted to end on a Big Lebowski quote, but instead I'll take one from Rufus in Bill and Ted (filmed in AZ) – Be excellent to each other.
Far out, man. (Ha! I did find a TBL quote to use!)
Thanks for reading!
It's a fact that T-Rexes love Spafford. I hear a lot of questions like "Why T-rex? What does that have to do with the band or the music?" And to that I say: "T-Rexes don't answer questions! They're here to rage Spafford!" If you'd like to summon your inner T-Rex, the following is a beginner's guide. So enjoy, but keep the chomping to a minimum or I'll chomp your face off!
Thursday, aka Official Cape Business
2017-11-09 - The Ogden Theater, Denver, CO
When we arrived Thursday, it was a bit of a rocky start. The plan was to crash at a Spaffriend's house for the weekend. Unfortunately, we had the wrong address because the space wook I arrived with didn't confirm the address until after we had been dropped off. So, T-rex and the space wook had to walk a mile through down town Denver with all the luggage to get to the actual place where our friend lives. I admit I was hangry when I finally arrived, but T-rex does her best to not eat her friends, especially when they let you crash at their place. There was a sweet pickle reunion as soon as we arrived!
I'm not sure why my friend and I both have these pickles. Some creepy wook we met at the Last Exit Halloween shows sent them to us because according to this wook, "These pickles are Lopez AF!"
After devouring some tourists we met up with the Wisco Bros and went to some bar to see some soundcheck jams. It was pretty solid. Then hung out with the Red Side Bread Side crew until the show, during which time we learned about docking. Seriously, if you don't know what docking is, look it up. It was all the rage this weekend.
The show itself was great, although at set break some sassy wook got backstage by convincing security he was with the band because he had a cape and was on "Official cape business". Okay, the wook did get a hug from Red, so maybe that cape business was legit. Later, the same sassy wook was mooing during Salamander's off beats. WTF, who moos during a song? The crowd was really into the show, except for the chomper behind us screaming her full childhood backstory of how her sister was mean to her and now she has no self-confidence. Obviously. You're yelling this over some great jams, so she clearly messed you up. Somebody had to help her, so I ate her. Then I went into a rage coma because the music was so amazing that I don't quite remember what happened next. I bet it was hot fiyah though and I can't wait for it to get Nugged! Next thing I know, I'm back at my friend's house where this girl Ali is yelling about Dry HJ Purgatory. "Dry HJs for eternity!!!"
Friday- aka We're Coming for You FoCo! Aka Full Sass Night Number 1
2017-11-10 - The Aggie Theater, Fort Collins, CO
We set out Friday for Fort Collins, bringing along Josh to help us stock up for the night ahead of us.
We found a pretty sweet air bnb close to downtown, which could have been made more awesome by the following list of suggestions:
The sassy wook showed up at the air bnb and despite the previous night's shenanigans, did improve the place by hooking up his light-up shower head. I was into it; this wook knew what was up. I requested to see this wook go Full Sass Mode and he obliged. Woo! Ooooh, sorry for wooing, I forgot that's frowned upon. I've gotta say, that sassy wook knows how to go Full Sass! Did you see those sparkle shorts and sweet leggings?!
The show was even better than the previous night, despite the obnoxious chompers Steph and I had to roar at. Speaking of Steph, girl make sure you don't throw stickers at the band. Brian doesn't like stickers to the face. Thanks (Nicole) for that sexy reprise. Idk what happened next but I'm sure it was hot fiya! Check it out when it gets Nugged!
Ride home was lit! We broke out some disco dicks for the Lyft driver because disco dicks make everything better. That Sassy Wook freaked out the lyft driver with his Creepy Pete and the Penetrators impersonation after the ride.
Creepy Pete and the Penetrators Tries to Hail a Lyft – 00:24
— Spaffnerds
You can see the driver backing away, not sure how to handle all that sassy energy.
There was some negative energy back at the air bnb because no one was following the house rules and Josh was getting cranky. Situation improved when Jordan showed up. Lopez fanboyed Jordan, didn't even say anything to him, just stood there staring at him. I, on the other hand, yelled at Jordan. T-rex wants that sweater back, Jordan! We finished the night shotgunning White Claws and Ali falling off the couch. I munched on some late night torsos before I went to bed. All in all, a very good night.
Saturday(s are for the boys)
2017-11-11 - Globe Hall, Denver, CO
20171112 025725 – 00:11
— Spaffnerds
Ugh, 3 days are tough for T-Rex, but according to @SassyPete (aka that sassy wook), we were "Popped, locked, and ready to dock!"(I told you docking was all the rage). The day started out promising. It was a brunch with the CO crew at some trendy brunch place. We tried to exchange I'm Killing It stickers for food but the server wasn't really going for it. Nevertheless, the tequila shots (thanks Josh) were a fantastic start to day 3. After brunch, it was a short tour of all Denver had to offer before heading to the meet and greet.
VIP at the Aggie! We met the band! I didn't yell at anyone this time (give me back that sweater!) and actually hugged everyone, which is super difficult and usually awkward with my short T-Rex arms. I was very impressed by the Red Side Bread Side.
You know they only brought the bread to throw at the band but I think they were talked out of it. Speaking of throwing things, that was the most aggressive glow stick throwing I've ever seen! Going to the front of the stage and throwing them into the crowd is the worst idea ever! Most interesting moment of the night was the nerd herd. Sassy Pete and the bread crew crushed it with the cow masks.
If you missed that moment, it was pure gold. Also, shout out to the Dream Jammer, Andrew Hilston for summoning that awesome Dream Jam. And shout out to Hilston for giving us this cat fail video later that same night.
Hilldaddy Cat Fail – 01:28
— Spaffnerds
You're killing it! And while we're talking about cats, turns out Simon and Lily is a song about cats. That's right, cats. I was definitely over-stimulated by that point, so the rest is a little hazy, but can't wait for that fiyah show to get Nugged!
Fast forward to the after party, night two of Full Sass Mode, and more cats (thanks John)! Three night runs are tough on a T-Rex so at this point it was time for bed. The next morning, my driver showed up 20 minutes early so I bit his head off. Thanks for the heady feast Colorado. I'm back in Arizona and the best thing is we get to do this all over again next week in Flagstaff. Can't wait to see you Nerds there!
Setlist, Attendance, and Recordings for: 2017-11-10 - Aggie Theater, Fort Collins, CO
Before delving into this review, a little background is in order. Any concert review is by definition personal in nature and the peak experience I had at the Fort Collins show is the result of a unique combination of factors. I discovered Spafford sometime in 2016, the result of a continuing effort to listen to new improvisational rock bands. Someone actually conducted an online study that determined that people stop listening to new music at age 33, but I'm trying to not let my ears go stale, even though I'm a decade past that deadline date -- old enough to have seen Jerry Garcia play with the Grateful Dead, to have watched Phish grow from a club band to playing MSG and to have seen bands like String Cheese Incident and moe. improve, peak and plateau.
One of the things that struck me initially about Spafford was their dynamic range, versatility, and songwriting. Here was a band that could deliver blistering rock and roll, incorporate electronic elements at times, but wasn't afraid to engage in patient exploration in small bars. I liked Red's presence in the mix and was obviously impressed by Brian's guitar-playing talent. When someone on a message board shared Cabin Jam 2, I realized these guys had a gift for collective improvisation that equaled or exceeded many bands that had been playing together for much longer.
I truly believe in the transformative power of live music. However, my life is very different than it was two decades ago when I had no responsibilities and could jump on tour and catch a run of shows at will. My family demands combined with the birth of my twin sons means that every show I can squeeze in is a gift. I have to hope that on the night I can get away, a band is "on". As I jokingly tell my 5-year-old daughter, "You get what you get, and you don't throw a fit." That doesn't mean I'm not critical if a band doesn't live up to expectations, but I try to be grateful every time I get to a show.
Over the past year, I listened to A LOT of Spafford recordings and grew extremely familiar with their catalog. In March, I saw them for the first time at Hodi's Hideout in Fort Collins, a sold-out bar show that had some solid moments, but was a bit inconsistent (unfortunately, no recording has yet been made available).
When Fall Tour was announced, my original plan was to attend the Ogden Theater show, but when the Fort Collins show was added I opted for the Aggie instead as it's only a 40-minute drive from my house up the road in Wyoming. I was even happier about my decision after seeing the Ogden setlist, which was missing most of my favorite material and seemed to be more song-oriented with special guests. I was also fervently hoping that they wouldn't be too tired on their 4th show in a row and 8th in 9 nights. It turns out I had nothing to worry about.
The Aggie is hardly a charming venue, basically a giant box with a bar in the back and a capacity of 650. It's known to get very hot in there when it's packed, and while the venue was pretty full, it wasn't sold-out and the floor had enough room to move comfortably. After putting my kids to bed, I drove down to meet my friend Eric, who had driven up from north Denver to see them for the first time at my urging. He got there early enough to secure a prime rail spot right in front of Red. The sound quality from that spot was perfect. We had no chompers nearby and were surrounded by friendly, engaged fans that left me free to focus on the music without distractions.
One thing that I had noticed during the 2017 festival sets and even at the late-night BB Kings show this past summer was that the setlists they were constructing seemed to have some flow issues. This wasn't a problem tonight in either set. Instead we got well-polished heavy hitters, placed perfectly. This show was uptempo and high-energy, from beginning to end.
It's A Bunch kicked things off and it immediately was clear that the band was clicking. About four minutes into the traditional song structure, they departed into a different, completely improvisational groove. It was exactly the type of detour I was hoping for, with Red alternating organ-sounding leads at a relaxed pace at first before they picked up the tempo and then slowed it down for a smooth segue into Mind's Unchained.
You Don't Know How it Feels was well-executed for being only the third version ever and the placement was perfect. I mean, who doesn't like Tom Petty? The room had filled up by this point and the crowd was completely on board.
I think Slip and Squander is a beautiful song, a testament to the band's songwriting abilities. There's a Red recording out there of a solo set he played in 2016 where he performed Running on Empty, and the beginning of SnS reminds me a little of Jackson Browne. It also contains many of the hallmarks of the band that I enjoy – a slower, quiet piano intro and a slow build-up with introspective lyrics. In fact, the more I listen, the more I realize how critical Red's patience, presence, and vocal abilities are to the "X Factor" that distinguishes Spafford from other bands in the genre.
It's hard to go wrong with Windmill and this version "turned effortless". I thought Cam really pushed them along well during the middle jam section here as he and Brian are clearly getting more and more comfortable with each other. Brian's searing leads were simply gorgeous, and the re-entry to the verses was smooth. While it doesn't go into the outer reaches like some Windmills, the execution was flawless.
All In wasn't on the printed setlist, so I like to consider it a bonus closer. I particularly connect to the lyrics of this song and love the exploratory middle section. Some versions of All In it feel like they're spending a lot of time just searching for something to click, but this one never suffered from that problem. Instead it sounded like Spafford was a full-fledged prog rock band, majesticly channeling Yes or King Crimson. In all honesty, the closing chord sequence is a blatant homage to 20th Century Schizoid Man, but I don't consider that a bad thing.
At setbreak, I asked Eric his thoughts so far, given it was his first show. He was enthusiastic, but commented to me that while he liked the keyboardist, he felt he relied too heavily on the piano sound. "He should be more psychedelic," Eric said. Fair enough.
The second set plunged immediately into the abyss with the tastiest Virtual Bean Dip I've ever had. This sounded like a Disco Biscuits-inspired dance party in places. Perhaps the recent sit-in by Magner reinvigorated their inner Bisco fandom. It also literally seemed like Red had heard my friend talking, as he shifted gears multiple times with multiple synth sounds. The pace was being pushed and the electronic-influenced jamming that I felt had been largely missing over the summer as Cam got settled in finally seemed to be present again.
At about 11 minutes in, things got quiet as the band searched for a new direction. Eventually a new jam emerged organically, with a segue into Backdoor Funk that was as seamless as anything I've heard on this tour. Jordan turned on the filter and things started getting dirty and funky. The bass drove the jam, Red went for the organ sound eventually and once again they built to an absolutely raging climax. No subtlety here, just pure power -- Brian shredding and the band keeping pace.
The crowd practically exploded when the band started Electric Taco Stand. When the electronic drum sounds kicked in at four minutes, I was extremely pumped. Red started mixing up the synth sounds and it was full-on disco dance party time. It didn't last too long, but just long enough to remind me how effortlessly they can shift from rock to electronica.
Just to prove that the can't be pigeonholed, they followed this dance party up by bringing out Dave Bruzza from Greensky Bluegrass for their fast-paced, bluegrass interpretation of The Red Hot Chili Peppers classic Soul to Squeeze. Even though it stood in stark contrast genre-wise from the previous song, this call didn't hurt the flow of the set a bit and was welcomed by the bluegrass-friendly Colorado crowd.
America was simply shredded—Brian in full rock-star mode playing impressively clean leads and the band raging in perfect time behind him. It was so well polished it didn't matter that it wasn't stretched out more. The Reprise attached itself so perfectly to America, it almost feels like one song-- a great high-energy closer to an unbelievably upbeat set.
To be honest, I'm not a huge fan of Shake You Loose. In fact, it's one of my least favorite originals. I just don't get that excited by standard blues-based songs. I was ready to head for the door because my kids get up at 5:30 am and I figured I might as well try and get a few extra minutes of sleep. But Eric didn't want to leave, so I hung around for the end of the song and I'm glad I did. When Shake You Loose wrapped up, Brian looked at the rest of the band, nodded and kicked into Galisteo Way. I love this song. Yes, the intro sounds like Chalkdust Torture, and the middle section is reminscent of NICU, but it's such a catchy party song that I'll forgive them for wearing their influences on their sleeves. Eric said it just reminds him of straightforward ska and I couldn't argue his point.
I walked out of the Aggie completely satiated. They executed some of their strongest material to perfection and delivered two energetic sets that never stalled and jams that never meandered. It's an absolute joy to watch a band still improving like this one is right now-- it's hard to believe Cam has only been with them for 7 months. I bought a T-shirt on the way out the door, something I haven't done at a show in probably 15 years. They deserved my merch dollars and they deserve continued success. I'm all in it for the ride.
Special thanks to Tara Gracer Photography for the jaw-dropping photos from The Aggie!!