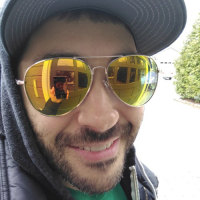 Nerds,
@Jon-Rose has started a gofundme to help a long time Nerd with the untimely loss of her husband. Please consider making a donation to help Lauren deal with the funeral costs and other expenses surrounding Kevin's untimely death. Any amount helps.
https://www.gofundme.com/lauren-molson-support-fund
Thanks
Setlist, Attendance, and Recordings for: 2017-12-29 - The Crescent Ballroom, Phoenix, AZ
After the shortest gap between shows for Arizona over the past year, the Nerds were ready for night one at The Crescent Ballroom. Between the band and the Onesie's in attendance this was one HOT performance on a Friday night!
The energy was palpable as people began filing into one of my favorite hometown venues. The size of the room, sound, and staff make this one of the premier rooms in Phoenix. The drinks were flowing and the smiles were big as our favorite band took the stage!
Spafford opened the show with a premier cover of the Foo Fighters 1997 song See You. Such an appropriate song as the lyrics reference how great it is to see you (the audience in this case). We were just as excited to see them! The band quickly went into People much to the delight of the people in attendance! A filthy Virtual Bean Dip followed along with a crowd favorite Ain't That Wrong that I remember having a jam led by the newest member Cameron Laforest. During that jam I swore they were teasing Standing Outside A Broken Phone Booth With Money In My Hand but they headed into Leave The Light On and boy what a great rendition it was! The first set was finished off by a new song called Radio. It was rather short but a great sounding song, I look forward to seeing more of it in the future.
After a 15 or 20 minute break the band was back for the second set and the crowd was ready to eat it up. They opened up with another cover debut to the delight of those in attendance. So Into You was originally performed 20 years prior by Atlanta Rhythm Section and Spafford nailed it! One of my favorite things about these guys is their choices in cover songs. They are so unpredictable and somehow always choose songs not typically covered by jam bands. As seen later in the set they also often play them better than the original.
Plans followed up in the second spot. I noted, as I did with several songs that night, that the jam was seriously spacey. The jams for most of the night seemed other worldly with beautiful euphoric peaks. For those that thought Brian was getting too "Umphy" in his sound, this night should have quelled those fears. Next up was another crowd favorite, Todd's Totts. With its quirky lyrics and dance-able beat its easy to see why the people eat it up. It's a really fun song each and every time you get to hear it and has moved up into the group of favorites I like to see the band play.
After a good 4 or 5 minute electronic buildup the band moved into another cover, Mad World. I absolutely LOVED this rendition. Spafford does what Tears for Fears could only dream of doing with this song! It was absolutely smoking and the crowd was dancing their onesies off! Red led the way with roaring synths off of his keyboard. It was my personal highlight of the night.
Next it appeared the band was either trolling the crowd or warming them up for night two with America. America was chosen by Spaffnerds as the theme for the next night. No one seemed to care at the moment and Brian and Jordan shredded their way through a ripping version. In the only true segue of the night the band went smoothly into The Reprise and finished the second set off with thundering approval from all in attendance.
Spafford came out one more time and encored Mind's Unchained. It's a newer song in their catalog and I for one was happy they finished the night with it. After the dust settled we all smiled realizing we had two more nights in store with this band and what a great feeling it was!
Setlist, Attendance, and Recordings for: 2017-12-13 - Crescent Ballroom, Phoenix, AZ
Preface:
Although the room seemed to be less crowded than the night before, the energy at tonight's sold out show was palpable. We were just coming off a heater of a Friday night show and among the many friends and fans that I've talked to, throughout the weekend, they found excitement in the fresh new faces seen throughout the weekend. It's telling of Spafford's current upward and high-flying trajectory.

*Photo by Chris Clark
The Show:
In the days before the show Saturday night was deemed "America Night" by some in the Spafford community (many dressed up in red white and blue or wore their Make America Jam Again hats). Of course, Spafford being the unpredictable band we love likely caught wind of this and decidedly played America in the second set the night before. Prior to the show some were confused over this conundrum, all was not lost! The Spaffnerds.com setlist starts with Shake You Loose, but the introduction to the show began with an instrumental recording of the Star Spangled Banner playing through the PA. The "America Night" fans rejoiced.
The night opened with Shake You Loose, a banger of a Texas shuffle. Cam really brought the swing on this one and you can really feel that energy transfer to the rest of the band, especially in the vocals and vocal harmonies.
The Remedy followed and something that I appreciate about Red's soloing, and playing in general, is how full of grandeur his takes are. This becomes a recurring theme throughout the night. Cam cues the band out of the solo that takes us into a development section led by Brian. Even Brian takes full control and takes us away with his soaring leads before returning to the chorus before taking the song out.
My Road (My Road) again features amazing leads from Red. The tone on his synth is just so warm and so expressive, and so shred-y by the end. I say this with the most utmost respect, Cam was a total machine during this jam by pumping those dance beats until Brian took over and Red transported us to this ethereal plane contrasted by Cameron's build-up. This jam was a highlight for me.
I woke up this morning with Catfish John on my mind so I was very happy to hear that this song made an appearance tonight.
It's a Bunch was awesome. I hadn't heard it before so I was pretty confused about what was going on as it was happening. It's a very cool instrumental with a jam that seemingly does not have a beginning or end. Can't really comment on too much of it as I should hear some more recordings of it.
On Fire was ON FIRE. Actually, I thought It's A Bunch was a Jam>On Fire. It some ways it was, because It's A Bunch was a great set up for the music that followed. By now most of the crowd has realized that this is THE funk night. And The Ball was tomorrow! The Funk was deep with this one.
Night After Night was fun hard rock/reggae/funk hybrid and a debut. Some of the folks around me thought it was a Red Hot Chili Peppers Cover, as did I. Again, Red CRUSHES the Synth and arrives to his solo's peak by taking a sequence and ascends chromatically Ala Miles Davis or Woody Shaw. Truly epic.
Here begins Set 2. Red absolutely nailed Sister Christian. As soon as those opening words left his mouth, the room exploded with excitement. Immediately we were transported back to 1984. Many in the crowd took out and waved their lights in the air. Not all was complete until Brian faithfully recreated Brad Gillis' guitar solo and for brief moment hair metal and glam rock were back in! Brian used his double cutaway gibson Les Paul for this cover.
At this point it's pretty clear that Red is my MVP of the night. His tone on Backdoor Funk was reminiscent of Led Zeppelin's No Quarter. It had a Fender Rhodes or Wurlitzer type sound but absolutely drenched in a phaser effect. Unlike Led Zeppelin's No Quarter jams, Backdoor had lots and lots of space for the crowd to soak up in Red's sound, and Brian compliments this space that's created by the rest of the rhythm section by inserting short exclamations and long tones affected by his whammy pedal. For some spice, Cam throws in some glitch hi hat beats while laying down the 2 and 4 back beat. As we progress through the jam Brian takes over and leads us to another high peak before seemingly dropping us off the edge that takes us to the end of the song. Again, Another highlight in a show full of amazing moments.
Not much to say about All my Friends. I love the song, I've seen it open two shows, and its one of those songs I'll never get tired of hearing. Each one is a good one.
Bee Jam was also pretty Epic. The band really takes their time with it and seem to pickup where they left off with Backdoor Funk and then went way farther with it! The jam starts with lots of space but veers off into very experimental territory (Perhaps this is the moment that foreshadows the next shows very experimental Aliens segment.) There are a lot of tempo variations in this jam which I find odd for Spafford, and we move and groove from funk into some more straight-ahead rock that Brian and Cam lead us through up until halfway through. Red and Cam pick us up and eventually guide us to Walls.
Walls does not feature the additional lyrics. Pretty standard version. Very funky.
Following Walls a very bouncing Lonely. Cameron slams the ride bell like there is no tomorrow and gets everyone pumped. We got a jam sandwich with this one. The middle of our sandwich featured a nice groove section similar to the rest of the song. The bread of our sandwich featured Brian letting loose. Really fun jam. Lonely only clocks in around 9 minutes but I also recommend this one.

*Photo by Amber Gwinn
This Postman is really good and has a nice swing to it driven most by Cameron but not much about stands out with it to me besides being well executed.
Tuesday's Gone was just as epic as Sister Christian, only Brian takes lead vocals. Amazing way to end the night. Just like Sister Christian, Brian used his double cutaway gibson Les Paul.
Closing thoughts:
This was my favorite show of the run. The Band (being four very humble and down to earth guys) might disagree, but you'd hard pressed to find a wrong note all night. The energy was through the roof and I so wish I could go back and do it all again. My top picks from the show are My Road, It's A Bunch>On Fire, Back Door Funk, and Bee Jam.
As I mentioned earlier my MVP of the night is...


*Photo by Amber Gwinn
It's a great show front to back though and the covers were awesome and worth checking out too.
Setlist, Attendance, and Recordings for: 2017-12-03 Dominican Holidaze, Punta Cana, DR
From Day 1 this turned out to be one of my favorite festivals of all time. Caribbean beach destination. Check. All-inclusive resort. Check. Jam royalty in attendance. Check. F***king Spafford is playing a late night after a day of face melting from the classics? Cheeeeck!
This the second time now Spafford has essentially forced me to follow through with a dream run, (last year was Phish MSG for New Year's). This time was even better. Albeit a completely different Spafford experience (especially for a festival).
The late-nights before Spafford were pretty epic: SunSquabi tearing up the room the first night and TAUK with a massive sit-in set ft. members from The Motet. The boys were going to have to do something really special for their show and I believe they did just that:
Mind's Unchained: Perfect intro to the show. Easy and leads into a huge jam. I am positive I was hearing China Cat teases in the beginning but who knows. A really solid, unsuspecting build for anyone that wasn't ready for the heat. Jam ends flawlessly and the boys are only getting started.
Side-note: Lyrics about being out of one's element and having to soak it all in were quite fitting in my opinion.
Todd's Tots: One of their strangest songs in their catalogue chosen for the 2nd slot. A bold move that basically slapped everyone in the face with a defining composition early on. Good old silly lyrics paired with a monster piece with lots of curveballs. It raged and so did everyone else.
I like toys and I DON'T LIKE SLEEPING AT NIGHT. Duh. Perfect. Moving on.
Catfish John: A jam standard if you will. Everyone loves raging to some good ol Jerry classics after a long night of some modern jams. Spafford thought so too, everyone else agreed. It was a splendid time.
Red's Jam > Electric Taco Stand: Very squishy stuff here folks. Is it just me or has Red's Jam sped up significantly in the last year? No complaints! Anyways, some brilliant keyboard work as always from El Rojo (as the locals would have said). I will say it definitely sounds like hanging out with Magner and Cummins lately has been good for us all, given the levels of melt this jam reaches.
ETS needed to happen given the popularity of the song as of now. But why not? It's a funky good time after all. Place basically erupted at this point since this is really the only song of the night with a good slammin' introduction. This is the hard-hitting, biscuity edge I enjoy so much from Spafford. Heavy, squishy envelope from Jordan. Good piano sounds coming from Red. Cam is just chilling in the untz trance and Brian slowly builds the funky riffs into a mind-blowing peak. And there was much rejoicing.
Slip and Squander: Now this was the most confusing song selection I have witnessed from the band. I would assume that most in this position would pick a song with high-energy intro and no real low-energy parts. Not to mention they had played Slip and Squander the show prior for the tour closer in Flagstaff (along with ETS as well!) Its past 3am, we just got done dancing to potentially 7.5 hours of music prior. I and many others were expecting something along the lines of Weasel, Virtual Bean Dip, Thieves, Galisteo, etc.
There is a very good reason behind this song selection though. It's Spafford. Damn me for assuming they are settled on any formula. This song is very uniquely them. It says, "We don't have to constantly party in order to keep people hooked and dancing." It delivers too. A beautiful version and a solid prep for the melt to follow….
The Postman: Now things start to get really interesting. Any song of yours that Brendan Bayliss genuinely wants to learn is a great song. This version was as good as they come. The jam is super appealing to my earholes and this may have been the highlight of the show for me. Super patient jams here and lots of great band communication during the jams. Red starts to unleash the snyths at around 10 mins really setting a great vibe for the rest of this show. Crunch levels steadily increase until Moss decides to finally settle things down after a barrage of notes for a tasty peak. It's getting really late now. My ankle is twice the normal size due to shenanigans. I hope the energy keeps.
Leave the Light On: The energy keeps as this is one of my favorite songs of theirs. Especially after what they did with it at American Beauty for New Year's…. It's like their Reba/Fire on the Mountain: 2 chord vamp jams with tons of room to explore the brains of unsuspecting attendees. Except this song contains a second jam that is filthy, dirty, disgusting goodness that only Spafford can produce. Again, tasty Red synth work. Big bombs from Jordan. Good funk-chugging from Moss and a nice bouncy groove from Cam make this second jam climax quite nicely. I am dancing on a sprained ankle. Life is really good at this point. Did I mention the staff is not letting anyone's drink go below half full? Every 2 mins someone is asking if I want my 32oz (nicknamed the Slug Jug) filled. Again. I am really enjoying life during this fat LTLO. Brian becomes possessed and starts to really destroy the whole place with notes. Quite the spectacle. And there was much rejoicing.
All In: Spaff-metal at its finest. They start what is normally a 20+ minute journey after Moss tells the crowd they have about 5 mins left on stage. There was shredding, tightly played parts. But alas, due to time constraints, the second jam does not even take place. Not my favorite version of All In but I am sure glad I got to rage this song at the coolest party ever.
Final thoughts: Spafford picked a set-list that defined them the most. Most of the lyrics in the songs selections were very immediately descriptive of how I believe the band was feeling all weekend. They purposefully left out their "party songs" so to speak (as did the other bands really all weekend long) to show us the true face of the band. Traditional rules of festival sets were broken all around and we were all better for it in many ways. Reception was solid AF even with the set not being as hard-hitting as they could have chosen to make it. Also, many of the other artists were raging to their show (maybe another reason for the selection). For example, I closely relate Weasel to the obvious Disco Biscuits influence in the band. I bet some would maybe conclude Spafford is "trying to sound like the Biscuits" if they did play Weasel. With this unique setlist, fans were most likely walking away going "these guys are pretty unique songwriters and can also shred the balls off anyone." I think this was a major success for them and I am glad to see them continuing to grow and melt faces all over the world.
I am ready for New Year's Eve.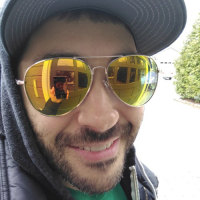 This new years we're pleased to present the Inaugural Electro Funk Ball on New Years Eve. If you're coming to the New Years show join us in dressing in whatever funky, glowing, light up, electric, wild, nerdy, clothes you can find. The idea is to dress 'formally' in clothes from any period, but to add an electro funk touch. Don't be the only Nerd standing around in the corner with nobody to dance with. Get lit up and show your stuff. There will be prizes for best dressed and maybe even a chance to get some cool pictures taken.