Setlist, Attendance, and Recordings for: 2017-11-05 - House of Blues Cambridge Room, Dallas, TX
Full disclosure: I am first and foremost a Deadhead. I was lucky enough to see Jerry play with the boys 116 times and I was in no way finished when it all ended. For about 20 years, I really only listened to the Grateful Dead… one of those kinds of Deadheads. I was accused of being a tad narrow-minded in my musical tastes. So five years ago when I agreed to go see Spafford, I'll admit, I was skeptical. Me? See a band that is not a GD cover band? I remember that it seemed as soon as the show started it was finished. I turned to my spiritual guide, Scott, and said, "WTF man? How can they be done already? They just started!" "Heidi, they've been playing for like 90 min," he said. Suffice it to say: face melted. Completely. I walked out of there saying, "These guys have 'something' and they are going to 'go somewhere.'" I've never said that about any other local band ever, and, I've been seeing bands play bars for about 30 years.
I'm not even sure I can adequately articulate how important I think it is that Spafford includes a Grateful Dead song in the majority of their shows. It's a shout-out to Jerry and the boys, of course, and the positive influence their music has had on them as musicians and maybe even as people. And it's also a shout-out to us, the fans, acknowledging the fact that we love the GD too. Acknowledging that our love and support is part of what has got them where they are right now, and as a sign of their thanks they give us these little presents of GD songs. I always get a little giddy when I hear other people do the Dead's music and it's just amplified when it's Spafford playing.
The momentum they have this tour is amazing! Every show is better than the last and I thought I was only getting the AZ shows ("only" what an ingrate, that's FOUR shows) but as luck would have it, I got a surprise show… Dallas. And I just could not wait to see them. I was able to make a work thing get me to Dallas at the right time so it had that added bonus of being on the company's dime!
I got to the venue a little early and hung out in the super cool restaurant/bar for a beer and had a great conversation with the bartender, who, upon hearing my excitement for the band, decided he needed to check them out! I met a couple of Nerds as we entered, one of whom was none other than the Speedy Gonzales of tapers, one Don Olker.
They started out strong with Mind's Unchained which is a huge favorite of mine. Next, a kickass 18-minute Longview that slipped seamlessly into It's A Bunch. If I had a dollar for every time I heard someone yell "Are. You. Fucking. KIDDING me?" why, I could've bought two or three of their $9 beers. Brian's jam got faster as my smile got bigger. Next up was Diana, always a fun and refreshing ditty. Then came Plans… I just love the different changeups in this song and of course the "why ya ya ya ya ya ya oh oh oh oh" had everyone going. Then came Red's turn to shine, playing a song that seemed to be about me, Feel Like a Stranger, as I was one to this town. Not only does he kill it in his amazingly played version of this song, but his voice…. Oh myyyy….like he was meant to sing this song. And after Red said, "Let's get down Dallas," we all complied.
Second Set started with In The Eyes Of Thieves and I felt like the spaceship had arrived to carry us all away. Red at the controls and the crowd was on their way. I could literally feel the sound of Jordan's bass beating against my chest. Might've had something to do with the fact that there was a speaker directly in front of me but it sure added to the awesomeness of the experience.
The crowd cheers after this song were so loud and amazingly heartfelt. Next up was Soul to Squeeze which apparently some noobs didn't realize Spafford covered and you could see that lightbulb go off once they realized they knew the song.
It was Spafford's Chairman of the Boards' turn again and I got to hear a new song (for me)… My Road (My Road)….where the Redjam sounds like a laser gun shoot-out. I got so lost during this jam I thought I heard The Song I Heard the Ocean Sing… Just when I start wondering, "Is this still My Road?" Brian comes around with that familiar riff and I'm like, "Oh yeah… it is." Honestly, there was a bit of a chomper problem and it seemed to escalate during Hollywood which was a bummer. Red closed us out with an amazing Slip and Squander that seemed to shut the chompers up a bit (never enough though).
Our encore was Galisteo Way and at the end when Brian encourages everyone to sing along with him we were ALL just screaming at the tops of our lungs. It was awesome!!
At the end of the show I proceeded to walk around and slap Nerds. It was so much fun giving "I'm Killing It" stickers to certain individuals I'd seen doing just that. It actually reminded me of "back in the day" when I would go to Grateful Dead shows. I liked to stand in a doorway with some kind of sticker. It didn't have to be anything special. I remember once I got a grocery store clerk to give me a roll of Chiquita banana stickers. Another time it just said "FRESH." Everyone who walked by I would sticker. And they would look at it and smile like it was the best thing ever. Ok, so there might have been drugs involved but it sure was FUN! That's how I felt that night slapping Nerds with "I'm Killing It's." The parallels are many.
I like to vote an MVP for my show experience when I go see someone live. If it's a run of shows, each show might get a different MVP or there may just be an MVP for the entire run. For me, a STRANGER in Dallas, this show's MVP wasn't even in the band. And it's a tie among four total strangers who became my besties that night …. Christine & Josh, G & Manu. This was my first solo show in quite some time as with our amazing music scene in The Valley, it's hard to get out to a show where I don't know someone in the audience and I'm always with my love/best friend any way. But these fucking guys … made me feel so completely welcomed and it was as if we'd all known each other for years and I seriously can't wait for the next time we can connect. This is what this band does…. Aside from the amazing music we all love, they generate such a loving wonderful environment that brings us NERDS together.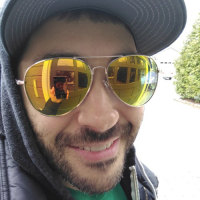 NERDS! Today is the day. Six months in the making and we can finally say that the Spaffnerds have stats! We've launched 3 new features today that will enrich your user experience:
New Spaffbase Homepage
I've been asked a bunch if there was an easy way to get to the setlist/recordings for the "latest" show. Well the wait is over. Simply go to https://spaffnerds.com/ and you'll see the setlist from the last show along with any recordings and attendance. We've also added a couple of links that will get you quickly into all shows with recordings as well as song stats. Wait... what? Song stats???
Song Stats
Yeah, that's right... I said it... We now have stats for songs. You can check out play frequency, gaps, first time played, last time played, and a more robust presentation of song history! You can see it by heading into the songs section and clicking on any song. Go!
User Stats
BOOM! It's here. You've added the shows you've been to, now we can tell you about what you've seen. Head over to your user profile on the forum and click the "Spaffbase Stats" button. That will take you over to the spaffbase and show you your stats. You can also view other people's stats by clicking through the user section of the forum, going to their profile, and then clicking the "Spaffbase Stats" button.
nugs.net Subscription Giveaway
It's back! We're doing it again. We've got a 3 month nugs subscription to give away. Here's all you have to do:
Go to one either Twitter or Facebook and follow/like our account/page. We use these to let you know about recording announcements and other good stuff that we do here. We really try to keep posting to only stuff that will give you value. So subscribe
After you've subscribed to one (or both) come back here and reply to this topic. You can reply and just say you're in, but it would be a lot cooler if you took something from your stats, or one of the song stats, and posted that. There's some interesting things out there, so spread the word.
We will draw next Saturday, 11/17 at 11 AM AZ time.
So... yeah! Happy Saturday. Have fun at the VIP show tonight. Share your stats!
NOTE: THE TIME OF THE DRAWING HAS BEEN UPDATED TO BE EARLIER SO THAT I CAN LEAVE FOR FLAGSTAFF! I'LL SEE YOU THERE!!!
Setlist, Attendance, and Recordings for: 2017-10-20 - The Mercy Lounge, Nashville, TN
My good friend, Lance, and I both got off work early on this beautiful day so we met at his place for a 90 Minute IPA and then arrived at The Mercy Lounge around 4:00. We circled the lot next to the venue in search of parking and saw the band's bus already there. I spotted Brian and Red heading to the venue from the bus and really wanted to "fanboy" out by yelling their names from the car but I stopped myself. This was the right decision.
We parked across 8th Avenue and wandered over to The Flying Saucer for a couple beers. It was a bit of a walk as I am currently in a walking boot from a terrible ankle sprain I suffered nearly two months ago but no big deal. If you ever have time to kill in Nashville, The Flying Saucer is a good bet with over 80 taps. From there we met up with some other friends at The Pub Nashville and enjoyed a light meal of Irish staples and a couple more drinks. Then on to the show!
I had won a couple guest list spots and gave them to my good friends, Chig and Gretchen, as payback for my miracle ticket to Night 2 of Phish 2016 in Nashville. Also, they had maybe heard about 30 minutes of Spafford prior to the show and I knew they would love it. All in, I convinced seven friends with minimal Spafford experience to come to the show. We hung outside the venue on the "smoking porch" while waiting for the show to start. I spotted Red and his wife out there but didn't want to cause a scene so just creepily glanced their way occasionally before I wandered back inside.
Show Time:
Southern Avenue was a pleasant surprise. Their lead vocalist can wail. She and the drummer have a beautiful harmony. I wonder if they are sisters. They have a bluesy soul sound that fit my mood very well to start the evening.
I have been listening to Spafford for just over a year now but this was my first time seeing them in action. My expectations were very high because I know what they are capable of and wanted my friends to be impressed. All expectations were exceeded.
Set I: My Road (My Road), Todd's Tots, Ain't That Wrong, Simon & Lily, Mad World, The Postman
My Road (My Road):
First time I've heard this song as it was just debuted a couple shows prior. Cool, fat bass riff leads the way. Red's soulful vocals are a good start to the show. It wasn't very memorable but my first Spafford show was under way.
Todd's Tots:
Now we're cooking. I love this song. I have 2 daughters (Cassidy MaeRose, 8 and Stella BlueLily, 4) so I can easily identify with the brief lyrics. The quiet, contemplative jam in this song is one of the things I love about Spafford. Such a patient build so early in the show is a sign of great things to come on this night.
Ain't That Wrong:
Two of my friends, at different times during Ain't That Wrong, came to me and said they were hooked. We are only 3 songs in. I love that feeling. I introduced one of those friends to Phish 17 years ago and he then accompanied me to Big Cypress. Watching someone's face melt for the first time is a very beautiful thing. Ain't That Wrong is one of my favorites. Love the funky high energy blues rock.
Simon and Lily:
I honestly missed this one and was shocked to see it on the setlist before I went to bed after the show. No recollection whatsoever that it was played. Not a knock on the song. I like this song. Maybe I blacked out for a minute. Honestly not sure what happened but my brain must've had to reboot after Ain't That Wrong or something.
Mad World:
All of my friend's eyes lit up when they recognized this one. Big grins. They were all very shocked and then getting down. This was the highlight of the night for a few of them. Good, long, electronic jam. This jam hooked those in my group that hadn't already melted after Ain't That Wrong.
The Postman:
What a set closer! This is another personal favorite of mine. I remember another patient build to that magical release. Spafford is so fucking good at the tension and release jamming. Wish I could give specifics but the recording will eventually surface to remind me. I just remember being very happy with this one and feeling it was a perfect set closer.
Set II: It's a Bunch > On Fire > Leave The Light On, In The Eyes Of Thieves, The Fireman
It's a Bunch > On Fire:
Mmmhmmm. High-energy opener to set 2.
Leave The Light On:
JAM OF THE NIGHT! I'm not sure how long LTLO was but they kept layering and building the jam only to let it slowly unravel so they could patiently build it again. Several times this occurred. At one point, I thought we were headed into Catfish John and a buddy told me it sounded like Fire on the Mountain. A lot of that was just the effect Brian was using. That sort of Autowah/MuTron thing. His playing really did sound very Garcia-esque during parts of this jam though. Again, can't wait to hear the recording.
In the Eyes of Thieves:
Perfect next song. More patient tension and release funky ass jamming.
The Fireman:
Kind of left scratching my head on this one. Seemed like an afterthought. This was very short and an abrupt ending to an amazing second set.
E: Beautiful Day > Salamander Song
Beautiful Day:
Red came out, by himself, to start the encore with a beautiful piano solo. The audience was not attentive. Lots of loud talking and yelling. Several people trying to shhhh the crowd. One of the friends I brought to the show bellowed over the crowd: "That means shut the fuck up!" I wanted to give him a big hug. Red sure is swell. He has such beautiful taste in the notes he chooses to play. The rest of the band slowly came back on stage and we were treated to the perfect encore for this day. Red had the aural stage to himself to close the song and the rest of the band just watched him play. As it wound down, I noticed Brian and Jordan tuning so knew we were gonna get another song. My soul knew exactly what that song was gonna be. And then.....
Salamander Song:
Yep. Could not have asked for a better encore. The Nashville crowd doesn't understand when to "Hey!" but that's ok. Most of them had never heard Salamander before let alone heard Spafford before. We danced the whole way home for sure.
Post show:
Personal highlight for me. While waiting for my friends to close out their tabs at the bar, I spotted Red and his wife heading for the stairs to leave. I quickly approached him, shook his hand, and thanked him for a great show. As I mentioned before, I'm not one to generally do something like this but I would've regretted not taking advantage of the opportunity. Wish I could've said hello to the rest of the members. Maybe next time!
Big thanks to Spafford for coming to Nashville. Hope they make us a regular tour stop because I'll go every time. Nerd for life.
~ Elliot Smith (@BushCow)
Special thanks to Jared Harvey for contributing some of the photos
Setlist, Attendance, and Recordings for: 2017-10-17 - Majestic Theater - Madison, WI
I couldn't have pictured a better fall evening to make the drive from Milwaukee to Madison. I packed the car with three good friends and my wife and we were on our way to catch our favorite band.
I had a feeling something special was in store for us on this night, the last Madison stop was one of my favorite shows to date (and sadly there is no recording of it). One of the things about tonight that was awesome is that there were a lot of other people I knew who had made the short trek from Milwaukee to Madison as well. Little did these folks know there were about to have their socks thoroughly rocked.
The opening Slip and Squander was the perfect way to open this night. This is without a doubt my favorite Spafford song (even before I learned that Chuck had written it). Red signing Chuck's poetic words, Brian's soaring guitars, this truly is quintessential Spafford to me, it is a complete work by everyone involved. It was a very well-played version, it's not the type of song that needs type II treatment, and had musical goosebumps crawling over me.
Following Slip and Squander the crowd was treated to Seven. While not necessarily the biggest bust out of the night this marked its 10th time played overall. It's still a rarity considering this is one of the oldest songs to date making its appearance on their self-titled album. The jam section of the song was pretty rocking and overall a very welcome addition to the setlist.
Next up was the jam vehicle All In. This definitely got the room moving and grooving. You could see the majority of the crowd belting out the lyrics along with Jordan. The second half of the song brought a particularly intense jam and let Brian really show off his chops. Needless to say faces were definitely melted by this one.
As the next song started [My Road (My Road)], I was a bit puzzled. I didn't recognize the song at all. I'm really pretty familiar with their original's catalog and am usually able to pick up on cover songs, yet I still couldn't tell right away. Jordan started with a nice bass line with Brian adding an uplifting melody while Red began to chime in on vocals. After a few measures, it had started to dawn on me, this was a new song and if I was going to guess, it was penned by Chuck. Let me just say this was by far the highlight for me on this night. One thing I had said on the drive to Ann Arbor over the weekend was I hope to hear something I have yet to hear live and boy did this deliver. This song really has it all and I don't want to go into much detail so fellow nerds can experience it for themselves, but I could definitely see this one becoming my favorite Spafford song.
To close the set came another fan favorite, Walls. I thoroughly enjoyed this version as the jam before the drop into one of the final verses was really satisfying. With being in the capitol city for Wisconsin, I was hoping to get the original lyrics back but alas, we are all still chasing that! It didn't get quite as out there as some other versions of the song have but it was a perfect way to go into set break.
There wasn't a whole lot of commotion at set break. I held down my spot directly in the center of the room in front of the soundboard and slightly above the pit area. One great thing about this spot is the visibility and sight lines, I swear Brian was watching me for a majority of the show. I had several people come up to me discussing how Spafford has "it" and that they will most definitely be the next big thing.
As the lights dimmed and the band took the stage the opening notes of Windmill rang out. This was an awesome treat for the wife and I. She's only heard the song once before at the Tonic Room so it wasn't an ideal experience. As for myself it brought me back to my first Spafford show out in Colorado in December of 2015. It was also only the third time I've heard it so I was pretty happy to see it after nearly a year and almost a dozen shows. This song never disappoints, a notable pause before giving into the almost Pink Floyd like second half. Definitely another highlight of the night.
The next segment began with Aeroplane. This launched the crowd into a full-fledged singing and dancing frenzy. Jordan absolutely crushes this song on both his bass and the vocals and this time was no different. This was a pleasure for me as it added to my list of songs I hadn't seen live yet. This Aeroplane never stopped and segued beautifully into Alternate Ending, or in this case Alternate Beginning.
This marks only the second time ever that Alternate Ending had been played outside of an Electric Taco Stand sandwich and was truly an epic version. Throughout the night I had noticed the chompers were out in full effect at some points almost becoming unbearable to the point I had a hard time focusing on the music. The Alternate Ending changed that, it took the crowd into outer space and left the room silent. It really was a sight to behold.
Coming out of Alternate Ending I could hear the peak to Electric Taco Stand coming on strong. I turned to my wife and remarked that this could be the closest we've gotten to an inverted ETS yet. The peak came on strong and it was pretty awesome because right at the top of said peak, Brian brought it back to the beginning with the opening chords of ETS. This ETS was really quite cool just for the fact that it followed Alternate Ending and to me, seemed inverted. The Ann Arbor ETS was one of my favorites to date and this one definitely rivaled that.
The segue out of ETS was really fun and I thought I could hear Jordan starting to give way to the beginning of The Reprise. This song is always a fun set closer because Brian really goes balls-to-the-walls on the final section, very much like the ending of All In. You could tell the crowd was eating it up and more than happy to be dancing the night away.
As the band walked off stage I was wondering what could they really add to take this night over the top. My question would be answered with probably the biggest bust out of the night, Crazy. This is an old Spafford song making its debut on their self-titled album alongside Seven. This marks the sixth time that Crazy has been played since 2012 making it extra special. Belting out the lyrics to this one many times in my car alone, I was happy to finally be belting them out alongside fellow nerds. I couldn't have pictured a more perfect ending to the evening.
After the show we made our way out by the bus to greet the guys. They welcomed us with open arms and I got to catch up a bit with Red and Brian since I didn't get to see much of them in Ann Arbor. I got to tell them how much I enjoyed the new song, Red confirmed my suspicions that it was indeed one of Chuck's poems and that they were still trying to pick a name but had most likely landed on My Road (My Road). After a bit more chatter, we said our goodbyes and wandered back to the car to make the trek home, hearts and heads full of the beautiful music of one of our favorite bands.
It's been an absolute blast getting to know the guys and their crew over the last two years and watching just how far they've come since the first time I saw them at a little bar in Colorado. I am lucky to have found one of my favorite fanbases of all time among you, my fellow nerds!
*A huge THANK YOU to Madleen Alsabbah of Coastykid Captures for the AMAZING photos!
Setlist, Attendance, and Recordings for: 2017-10-15 - The Pyramid Scheme, Grand Rapids, MI
Driving into Michigan it is apparent that the State makes a point of not spoiling the sheer beauty of its natural surroundings. It was "Pure Michigan" indeed as the mid-October fall colors were on full display! My wife and I were in awe as mile after mile of reds, yellows, and oranges, streaked passed us welcoming us from the gray cityscape of Chicago all the way into Grand Rapids itself.
Like most of us, half the reason I love traveling to see bands is exploring the cities themselves, and Grand Rapids did NOT disappoint. We checked in to our hotel and immediately took to the streets hoping to find some good food, good beer, and hopefully a few Nerds along the way. Let me tell you, if you're a fan of the food/drink scenes going on in places like Asheville, NC and Fort Collins, CO… Grand Rapids is for you! This town is absolutely one of the gems of the Midwest! With limited time between arriving and the show itself we decided we would check out Grand Rapids Brewing and Founders Brewing before heading over to the Pyramid Scheme.
At Grand Rapids brewing while enjoying a DELICIOUS barrel-aged golden sour ale called Sur La Lune (v2) we learned that The Pyramid Scheme had AGAIN been voted "best in the west" for music venues by Revue Magazine, a local Michigan publication. As expected, this only added to our anticipation of what was to come later. Between the quality of the food, incredible beers, and hospitality of the staff, we could have stayed at GR Brewing all night and had a blast, but tonight there was only one goal. So off we went, but not before sharing some "I'm Killing It" stickers with the staff and ensuring one made it on their fridge!
It's immediately apparent why Founders has a reputation as a "must see" brewery. From the stage that uses their brewing facility as a backdrop, to the beer list that screams "you'll never leave", this place was flat out awesome! I can tell why Founder's Fest is getting the buzz it is in the Midwest and I won't be missing it in 2018 (cough SPAFFORD cough). Still feeling the pull of the approaching show I decided to scan the beer list and just randomly pick whatever spoke out to me… and lo and behold what do I see? RED'S Rye IPA. Red's NEVER let me down before… and this day was no different! Several tastings and another pint later I could tell it was time to either get to the venue or reserve a cot behind the bar. So after sharing more stickers, including one for their fridge too, we headed off towards our ultimate goal.
After a short ride in the most Michigan Uber ever, a Dodge Ram quad cab, we arrived at The Pyramid Scheme. I noticed someone exiting the bar as we were walking in so I held the door open and it turned out to be Brian Moss. We got to shake his hand and share how excited we were for the show… a GREAT way to arrive! The Pyramid Scheme is a pretty small bar packed with awesome pinball machine classics like KISS, ROBOCOP, JURASSIC PARK, and more. So after a short trip through my childhood we decided to be the first in line for doors. Jon Rose was releasing the V3 Fall Tour print this night and I NEEDED that in my life. As usual the print was even better in person and #02/75 will soon be on my wall! Shout out to my wife Sam for keeping track of it all show while I danced like a fool!
Now any review of this show MUST start with Hayley Jane and the Primates! Any time a band comes out and the lead singer steps past her mic to high-five us for showing up early, they deserve some love! That kind of energy would be a theme throughout their set. From Hayley's smile that seemed to stretch from one side of the stage to the other, to her running in place for what seemed like an entire song (while singing!?), to Moss coming out to jam with the band for their closer, this set loosened the crowd up just right! If you have a chance to see these guys play I'd highly recommend it. I thoroughly enjoyed their set!
It was finally time for what we all came for. As Spafford took the stage the giddy anticipation I'd had all day was now at it's highest point. A "FUCK YEAH SPAFFORD!" rang out from the back of the venue and I couldn't have agreed more, I just can't see these guys enough right now!
The synth-y tones of Red's keys broke the silence starting the always groovy In the Eyes of Thieves. Even though the entire crowd was to my back I felt everyone settle in right along with Jordan's groove. Moss and Cam worked together perfectly throughout an uplifting peak which lead to all four of the guys coming together in one glorious blend. As the song ended Moss hopped around in the sort of "boxer warm-up" hops he does from time to time, and I for one love seeing this. It always makes me feel as though he's ready to go 12 rounds, just as we are in the crowd!
Next the crowd let out a roar as the first notes of The Remedy filled the air. The hard times certainly were letting go as the crowd was really feeling it and the energy was starting to build throughout the room. This wasn't lost on the band either as evidenced by the smiles on their faces.
The best jam bands know exactly when to chill their crowds out and Spafford is no exception. The timing for Sweet was perfect! As Moss serenaded us I looked around the crowd and was greeted with smile after smile as love seemed to pulse through the entire room. Even though this is a cover it's one of my favorite songs they play, the hall IS clear and the music's LOUD!
The smiles continued as Jordan took the lead for Catfish John next. This song is always a great time and it's made even better when Spafford adds their distinct touches to it.
Now that we'd had our fun the crowd was ready to get rowdy, and Ain't That Wrong was happy to oblige! This is where the band really started to hit their stride, with Moss' guitar absolutely soaring throughout the room. The crowd was really moving now and it was evident that the band was feeding on this energy!
Set 1 closed out with People which contains some of my favorite lyrics in the entire Spafford library. I'm also a sucker for anything Red sings! As someone who's first show was also Cam's first show with the band (https://spaffnerds.com/shows/2017-05-25) I was a fan of his from the start. During People, and really all set long, it has been apparent that he's more comfortable as a member of the band and now confidently taking the driver's seat at times. His skills are really starting to shine and I can't wait to see where he goes from here. The band left to a deafening roar from the crowd as everyone tried to absorb what we had just heard.
As the band came back out for their second set Moss' sinister smile told us all we needed to know about what was to come. The set opened with Palisades > Weasel which was a nice little twist on the more common Weasel>Palisades>Weasel. Again Cam was on point changing tempo during a long seamless transition into the almost 90's alternative riffs of Weasel. I felt sorry for anyone within 6 feet of me, I'm not the most graceful dancer and this one made me throw caution to the wind!
A dark psychedelic jam out of Weasel switched gears and gave way to Red's voice perfectly soaring through another favorite cover, Standing Outside a Broken Phone Booth With Money in My Hand. Matched with Jordan's on-point crooning, I honestly prefer their version to the original. It'll break your heart in the best way possible.
Now Moss took over for another deserved fan favorite, Mind's Unchained. I just love the opening lick to this song with Moss and Red playing around each other to create a really fun open. Another slow build led to a soaring Moss solo. In my opinion he's as precise as any guitar player out there right now yet at times he makes it look entirely effortless. It's almost a drawback... almost.
Yet another smooth transition led to what I consider the highlight of the set, as Jordan's groove signaled the start of It's a Bunch. You know those moments at a show where the crowd couldn't possibly be dancing any harder? That was now, as this two-faced monster of an IAB played between sheer beauty and Moss absolutely shredding the jam throughout. Now I'm not one to compare bands to each other, I prefer to avoid it honestly, but at some point someone behind me yelled out "That's some Umphrey's $h&% right there!" While I'd contend that that's some Spafford $h&% right there, this WAS the heaviest It's a Bunch I've ever heard and I loved every second of it. Oh, and \mm/
I knew we had to be approaching the end of the set and as IAB perfectly gave way to Leave the Light On it was absolute LIFTOFF! The guys couldn't help but smile at the HUGE crowd response to the first notes of the song. This was the song that started my love of Spafford and it NEVER disappoints, especially to end a set. The energy in the crowd carried through both jams and as the song ended the guys again walked off the stage to a roar that sounded as if it belonged to crowd triple the size it was.
After only a brief moment off stage the guys came back out for the encore. From the moment I got to know this song I've felt it would be a perfect stand along encore, and that's been at the top of my Spafford "chasing" list ever since. So predictably I lost it when Salamander Song started. The happy melody and fun lyrics were made even better when (most of) the crowd got their "HEY!" part right (It's with the band guys, not in response to the band). I finally got to finish a Spafford show "dancing the whole way home" which is exactly what my wife and I did…
As short as it was, this was an amazing day and one of my favorite shows ever. There's just something about Spafford right now that makes me happy to my core. Until next time!