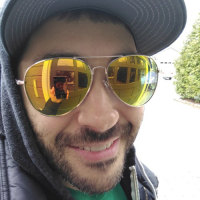 Catullus was originally slated as local support for Spafford's show tonight. Since it didn't work out we wanted to give you Nerds a chance to see what they're all about. They're touring the east coast, they've written a rock opera based on Homer's Odyssey, and their debut album is up on Spotify.
Band Bio:
"Emerging from the suburbs of Philadelphia, Catullus is building a reputation up and down the East coast for their deep grooving and sweat inducing sets. The ecstatic and energetic music that exudes from the four talented musicians effortlessly oscillates between progressive rock, and electronic untz. Steeped in the improvisational tradition, each set carries with it the potential of 1,000 different paths forged only at the moment of inspiration. The powerful vocal harmonies and lyrics truly makes Catullus a unique experience that is not to be missed... "
Music:
Catullus - Domino Days – 14:37
— Catullus Band
"Domino Days" is a part of their soon to be released Rock opera "The Journey". "The Journey" was written by their Guitarist Andrew Meehan and is based of Homer's epic poem "The Odyssey". This song features the part in the poem where Odysseus' crew tears open the bag of winds given to him by Aeolus and blows their ship off course.
A Maze in Life, their debut album, is available on spotify here:
https://open.spotify.com/album/0QgmLuYxOyOWSnhMSlsOFh
You can check out their YouTube channel here:
https://www.youtube.com/channel/UCxqVMxcek-fmfGxtvkhnEhA
And their facebook here:
https://www.facebook.com/catullusband/
Upcoming Tour Dates
2/16 - Sprout Music Collective - West Chester, Pa w/ Mczwang
3/31 - The 8x10 - Baltimore, Md w/ Broccoli Samurai
5/12 - Ardmore Music Hall - Ardmore, PA w/ Runaway Gin
More dates will be announced shortly. Check their facebook
Check out their stuff and let's give them a warm, nerdy welcome
Setlist, Attendance, and Recordings for: 2018-01-11 - 7th Street Entry - Minneapolis, MN
Ahhh what a great day it was, I got to see Spafford for the fourth time in two weeks. The weather in North East Wisconsin was mid 40s and raining-- not bad for Wisconsin in the winter, but nothing like Arizona two weeks ago. I was aware that Minnesota just had the storm we were about to get hit with in Wisconsin, so I was ready to go earlier than I had planned. I got in touch with my friend Andy, who I met at a few Phish and Umphrey's shows, and got to bunk at his and his wife's place in Minneapolis. The drive to Andy's contained white knuckles 90% of the way. I have driven in many snow storms before, but with the rain turning to snow and the temperature dropping to about 12 degrees by the time I was an hour into my drive, I knew this wasn't going to be a "drive fast take chances" kind of deal here. The right lane was fairly "clear" thanks to the tire tracks made by the the select few cars that decided to be on the road at this time. The left lane though? You better be All In for that ride. I made a few passes at a decent speed until I saw the aftermath of a nasty Semi vs SUV accident (positive thoughts sent.) After five-and-a-half hours in a car (a drive that normally takes four-and-a-half), seeing five cars in the ditch and a nasty accident, I was so glad to be pulling up to Andy's house.

I passed through Stratford, WI. A horrible misspelling of Spafford.
I knew I was walking up to the right house when I saw that vibrant Green Bay Packer flag hanging on the wall. Andy's house was gorgeous, filled with a jam band fanatic's dream of signed posters by your favorite artist's favorite artist and by your favorite band's favorite band. Of course, when I arrived I had to have a beer and catch up with Andy. Then Andy, his wife Lauren, and I went to get a burger at Mr. Burger, a place I now highly recommend. I ordered the Burger of the Month which contained peanut butter, panko-breaded deep-fried banana slices, bacon, and a burger. Let me tell you what, that burger was the highlight of the evening so far. After the burger shack we went back to Andy's to have a few more free beers before we started forking over hard-earned stable genius dollars to guzzle down PBR's that contained 2% less alcohol than the same beer in Wisconsin. We slammed the beers and called an Uber to head to the venue.
The venue, 7th Street Entry (a sister venue to First Avenue), was one of the smaller places I have seen Spafford perform a sold-out show, so I knew it was going to be real nut-to-butt. When we got to the venue I had known about the new merchandise that hit the shelves for this tour, so you could "cash me at the merch booth". I hadn't started collecting prints until I went to my first Spafford show, the infamous Pizza Jam show. Now I buy one each show I attend. Huge thanks to Jon Rose, the prints are always gorgeous. The big bummer was the fact that they didn't have any tubes available for the posters, so Andy and I bribed the guy at coat check to hold the posters in a safe place, so I could grab them after the show. He abided. Then it was time to get ready for the heat to kick in.
Spafford hits the stage and the crowd cheers as we get some nice smiles from the boys. Brian, Jordan, and Red seemed to be pretty bundled up with fleece jackets on and sweatshirts. I couldn't see Cam much throughout the show with how small the stage was, but I could sure as hell hear him back there. They got situated quickly, and boom, Backdoor Funk opener reminded me that I was right where I belong. It was a pretty straight forward BDF that welcomed everybody to this ice-cold venue and city. After a nice peak to cap off BDF, they went with People. Any song that Red sings I am an instant fan of, so I enjoy People often. It appeared that there were some technical issues after seeing some mouthing directed at the side of the stage. Whatever it was, they got it fixed, or it sounded like it. Red was a nice feature with some great synth work and piano play. Nothing out of the ordinary.
A big jam contender hit the scene next. In The Eyes Of Thieves, which is one of my recent favorites, kicked off after a nice ending in People. Shortly into the jam, they locked into a nice groove featuring some funky playing by Red and Jordan. The jam is great and almost appears to come to a peak, only to go back into another jam. Things definitely heated up, because Brian shed his fleece jacket after that Thieves.
Radio was here to bring us back down to reality. This is my second Radio (and the band's second performance of Radio) and I really, really like this song. Brian's vocals are great, and songs like these are always a nice alternative to the raging funkiness that I love. Aeroplane flew in next to pick up the funk. "Looking in my rear-view mirror," I could see that everyone was enjoying this Red Hot Chili Peppers cover. Jordan nailed the singing, a nice mini bass solo, and the band erupted into the jam. The segue from this pleasing jam into The Postman seemed effortless. It was golden. Golden showers everywhere. The Postman heated the whole block with cheers, woos, and a fiery jam. This is my recommended listen of the night. I have it marked as the highlight of the first set and a possible contender of the whole night. The Postman was a nice warm fire to sit next to while we waited for the second set. The set break contained many odd things that are now on my list for "strangest things seen at a show", but my favorite was running into a childhood friend's older sister at the show.
What a coincidence, the second set starts with On Fire. And was it fire. You would think I am a pyromaniac with all this fire talk. This jam proves that Cam is a perfect fit for these guys. The more I listen to Cam throughout the night, the better he gets. I can't say enough good things about him. The jam starts off and it puts me in a nice warm tropical setting, transitions into a spacey trance funk jam, and caps off with some silky-smooth guitar work. The second possible contender for highlight of the night came right away in the second set. I highly recommend this one as well.
Now it was time for me to enjoy the hell out of my favorite Chuck Johnson song, Slip and Squander. This is one of the songs that hooked me on Spafford, other than their jams. A beautiful peak in the end by Brian covered me with goosebumps, letting me know I truly feel this music and love this band. The slow intro into Leave The Light On was mesmerizing and well done for the longest jam of the night. Next, and unfortunately the last song of the set, came my third Funkadelic, and wow, I loved it, and so did the crowd. My notes coined this one "Funk Hoe Down show featuring Brian, Red, Cam, and Jordan". I also noted that I was a little butthurt that the second set was significantly shorter than the first. However, there is a remedy for that, and it came in the encore. The Remedy encore was straight forward, but Spafford's straight forward is like watching Aaron Rodgers destroy NFC North teams on a casual Thursday night. Andy and I hit the bar that was attached to the venue and I decided to end my night on a drunk note as my single gin-and-tonic that I ordered was stronger than Ric Flair. It was a great night all around, and the next morning reminded me of that with a lovely hangover. Time for a drive back home and down to Milwaukee for the Miramar show.
Signed,
The Funny Teenager
Keegan Lauer
@keeganlauer on Instagram and Twitter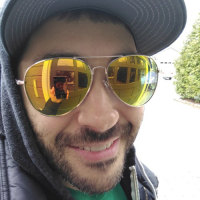 It looks like there's an interview out today with everybody's favorite bassist. Check it out here:
https://livemusicdaily.com/2018/01/11/jordan-fairless-bassist-by-necessity/
It's written by Lizzie Morelli who may know Jordan better than any of us. She says up front that they live together. Pretty cool to be a music journalist, to live with a killer musician, and to be able to interview him on the record. Take a peek into a Saturday morning in a quiet home in AZ. Then hold onto your buts for the start of the "For Amusement Only Tour."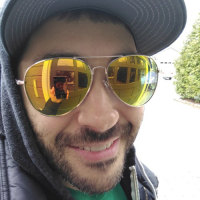 Nerds! We are extremely excited to have Andrew J. Thomas (@andrewthomas) join us on Wednesday, January 10th for a Q & A session. In case you didn't know, Andrew made Brian's custom built guitar which has been lovingly named "Raven." This is your chance to ask Andrew about making guitars, the Raven itself, any of his other work, or what it was like to win Beau of the Electro Funk Ball.
We'll run the Q & A right here in this thread. Andrew will join us at 5PM eastern and be online for about an hour and a half. You can post your questions ahead of time on this thread and he'll answer them when he's with us. This dude's been around a while and seen some cool stuff. I know I've got a bunch of questions at the ready, so jump in and let's make him feel super welcome.
You can check out his website here:
http://thomasmilanaguitars.com/
and you can 'like' his facebook page here:
https://www.facebook.com/thomasmilanaguitars/
Setlist, Attendance, and Recordings for: 2017-12-31 - The Crescent Ballroom, Phoenix, AZ
New Year's Eve? Last day of the year, one I usually reserve for staying home and avoiding too much interaction with the world outside my bubble. But 2017 was a different kind of year for me, for my family, for this band that I truly love.
If you don't know, I am a proud brother of Red. I'm sure our other brother has a moment like mine when I knew he was going to do something big. Mine was when he played Glycerine on the piano in our living room when he was 16. I can still hear every note, and believe I shed a tear as it was played. Nonetheless, I can imagine the rest of our beloved band's family and friends have similar moments. To witness their rise over the years, but THIS year has been nothing short of assuring our confidence in those moments. And even the fans, old and new, who have said "these guys"-- you too knew it. It was this that motivated me to venture out, on a night I usually stay in, to affirm the wonder that was 2017, to celebrate the success of a group that is making music that I can't get enough of.
I listened to the first two nights from home, hoping the song I most wanted to hear, maybe several, wasn't played. Shake You Loose and Remedy are songs I love, so when I heard them on Saturday I was a little bummed, but I still had hope for my Jam. My fiancé and I did a little pregame at home with a friend and got excited when we hopped in our Uber to head downtown. When we got to The Crescent Ballroom we were a little surprised to see how packed it was, but also how many nerds had pulled out all of the stops in dressing Electro Funk. Side note, I thought we looked pretty fly ourselves.
We chatted with a few nerds I've never met, I missed a bunch of you. (Sorry, I usually try to lay low and admire my brother and his mates.) Brandishing my "all access" wristband we entered ready to dance. I avoided the Green Room prior to the first set, but was fortunate enough to say hello to my sister-in-law prior to the show's start. I needed to get our spot, Red side of course... The energy was palpable, the floor was as packed as I've ever seen at Crescent, lots of love and laughing. And then they were on stage.
The notes began to ring out and the song I begged Red to play was seemingly being sung to me. Slip and Squander has become my favorite of late and was the one I had hoped for, and it delivered. I'm a bit of a sap so I may have shed some happy tears watching my brother sing this one. The way the guys pull the lyrics together with their signature sound is one of the reasons I love the music they give us. Of course this made me happy, but even more so, excited for the rest. I had been thinking for weeks that we'd hear some new music this run, now I was ready to hear it!
After Slip, Windmill got my electro funk dancing shoes moving. I've thought for a while that this is an underrated song. I love the bass in this one, and the throw back sound of the guitar and subtle drum lines, it's such a well put together song. At 14ish minutes I felt this was an early heavy hitter to a big night. It's one that I love to dance to, Brian's riffs and the complementary keys take me back to those Dead shows I got lost in, while being ever present in the unique music being tossed my way. All I could do is Smile Smile Smile! About 6 minutes in, that's when the melting began. Not being a musician, I don't understand how these guys read each other so well... so in sync. Can I just pause? How have I not yet noted Jordan's sweet new cut? Straight sexy, am I right? Nice work, my brother! Also, while I'm on a tangent, the guys vocals have been so notably good this year! They have always had to elevate their sound to play the smaller venues and now have equipment that emphasizes it, ugh, soooo good! Alas, I digress.
Hey Nerds... trance much? Dance much!!! In the Eyes of Thieves was killer. I really like the contrast this song had within the set. What I think I like most is how Jordan, Brian, and Red have a sound going where I can hardly distinguish the instruments, but how Cam stands out at points to hear his influence, perhaps it's just me, but I think this is his Jam. I found myself really pulled in with his playing, it stood out to me more than ever tonight. Another side note: biggest let down of the night is that I didn't get to meet Cam... sorry, brother, soon come. At about 17 minutes this was the big peak of the set for me. I was still believing NEW music was coming! But I couldn't hold my breath any longer. I was already light headed...
Anyone who knows me knows I love the Dead, a bunch of shows in my youth, when I was probably too young to really appreciate what I was experiencing, but damn I love it! How is it that my brother can KILL Feel Like a Stranger sooooo hard??? Hats off to Brian with those Jerry riffs, good LORD!!! This song was the FIRE of this set to me. This actually was one of the moments in the night where I felt the entire room was on the same page. Groovy grooves pushing us all into a shared moment and experience.
Wait... what song is this? They have played some covers I didn't know before... who's song is this? No shit? NO SHIT!! A new one! Honestly my dancing was on pause to try and listen. There is nothing like standing in front of your favorite band when they debut a new song, let alone TWO? Lovesick Melody > Soil was my expected unexpected pleasure of the night. All kinds of changes in the music, Cam stands out, Jordan throws it down at so many points in these two, Brian and Red are at times indistinguishable in their playing. Woof!! Can't wait to hear what they do with these two songs! So glad I was there!
Ok, time to catch my breath! I know, we have an all access pass but I don't want to bear down on the guys. So I went out front to have a smoke, took about 10 minutes to even get there, thank goodness for candy from a stranger for the long slow walk. Then a text from my sis saying to come say hi, so we did. Got to talk with my brother, to thank him for Slip (even if it wasn't just for me lol.) I didn't see the other guys. I've considered Jordan and Brian to be family for a handful of years now so I missed out on that, and I had hoped to introduce myself to Cam, but it's a hometown show and these are heroes to more than just me. Thanks to Red for making it a point to see me and Charity.
Gotta run... position to the next set! Steak Sauce... I'm not sure the reason this song has yet to be really explored, but everyone (excluding our vegan friends) will enjoy. I mean who doesn't love a good steak?
Hey!!!
HEY!
HEY!
Note the spaces? You should. Lol, I'm just kidding! I love the enthusiasm and we love Salamander Song! My fiancé loves this song and danced on another level, given my level was pretty much knee movements at this point. She was killing it the whole way home!! This song cannot disappoint! Again, vocals on this were amazing!
Jesus, what time is it? Energy continues to rise... I think it's about 11:40ish. Maybe another? So, I would have never guessed they would play this song, or any Eagles song for that matter, but Those Shoes was a treat. Do I really need to say anything else here? I mean who'd have thought Tears for Fears? This is an impeccable example of making a song one's own.
2018 Aliens invasion? Ohhh yeah! Happy New Year!!!! It wouldn't be a happy new year without Auld Lang Syne. Then some All In? Yesssss!
Levilan Shores. Again, underrated song. Such great vocals and contrast. Felt a few teases in here... you be the judge. The truth is that these four can play so many options and go any direction at any moment! This is why they are my favorite band! Ugh! Love em!
Holy crap, it's hot in this building! Need to breathe! Little break but not going anywhere! Give us the E! Space Gadget, great call! It's one of those songs that feels good. It made me hope that I could dance for longer than the room would be open. Electric Taco Stand speaks for itself and there was still plenty of energy left in the venue to walk into outer space together. It was an incredible night. I've never been to a Spafford show that didn't have me saying wow. New Year's Eve was no exception. More importantly, I could clearly see that mine was not the only wow. All those folks at the block party next door don't know what they missed. Onto Winter Tour, and of course Red Rocks! See you nerds there!
*Special thanks to Ron Adelberg (@ronskiiiii) for the amazing photographs.