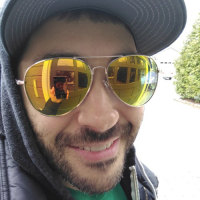 Nerds! I'm incredibly excited to announce the newest source for recordings in the SpaffBase, nugs.net! We've hooked up with the guys over there to link to the band's official releases right here on Spaffnerds. We strive to be the one stop source for your Spafford listening needs and we know that the inclusion of this content will only further that goal.
To celebrate this occasion, we are running a drawing for a chance to win a nugs.net subscription that will cover the remainder of Spafford's fall tour. All you have to do is reply to this post saying you want to be included and you'll get a spot in the drawing.
We also want to take this opportunity to ask you to help us fund this site. The time and energy invested are huge, but that's a labor of love and the team is happy to do it. Beyond that though there are real dollar costs involved in running and maintaining this infrastructure. If you use this site, please consider making a donation to support it. I feel a bit like NPR right now, but believe it or not, we are listener supported.
We have a few subscriptions to offer and we want to get them into your hands. To do this we will structure the drawing as follows:
The prize is a 3 month all access subscription to nugs.net.
The drawing will take place on Tuesday 10/18/2017 at 8PM Arizona Time. It will be live streamed.
Names will be placed in a list which will be randomized and numbered. A random number will be generated and the name which matches that number will be chosen as a winner.
Depending on how the fundraising goes we may add an additional 3-month subscription to the drawing. Generosity is contagious. We will announce any additional subscriptions in this thread, so keep an eye on it.
Donation is not required to participate in the drawing. If you decide to donate, please post your donations to our paypal account. https://paypal.me/spaffnerds/5
We suggest $5 but don't let that hold you back. We'll take $1 and we'll take $50. Any amount helps. We ask that you use the "friends and family" option to avoid fees. If you need to use a credit card the fees may be unavoidable, that's okay.
Thank you, the Nerds, for what you do on a daily basis to make this site great. Without you this is just a web space. With you this is a community.
Setlist, Recordings, and Attendance for: 2017-10-04 - The Ballroom at the Outer Space, Hamden, CT
Spafford easily chalked up another road "win" last night in Connecticut as part of their Fall Tour 2017. Coming off the heat that was a three song Tom Petty encore the night before in Vermont, I went into this mid-week show with low expectations and once again Spafford delivered! We got to the venue early to scoop up the 2nd Jon Rose poster ("Found it All") and heard the band soundcheck "Areoplane" and "Longview" covers which fortunately worked their way into the set later in the night!
The Outer Space Ballroom has a funky little venue, very old school north New Haven, CT vibe and they can bring in top tier talent like Spafford. The venue probably holds 400-500 attendees max, so there's really no bad seat in the house. It felt like there were about 250-300 folks max in attendance for this mid-week show. This was a show for local fans as, unlike NYC or Philly, Connecticut is not a major concert destination.
The band hit the stage a little after 8:00pm to start Set 1. The room quickly filled in as the band got things going with Ain't That Wrong. It is hard to not start dancing in place when they get this song going! Spafford did seem a little tired, if that's the right descriptor, having been on the road and jamming the past few nights, so to me it felt like they were easing themselves and the audience into this mid-week show.
Next up was one of my favorite Red Johnson tunes, People. Again, pretty standard delivery of the song until near the end when the band dropped out to allow Red to perform a nice little piano solo that brought the room to brief standstill as we all watched Red tickle the ivory and bring us in for a soft landing.
At this point, Spafford must have called an audible against planned setlist they had printed out and they launched into the Red Hot Chili Peppers' Aeroplane (vs. the Spafford original Simon and Lily). This was only the 2nd time they have played this song, the other being NYC 12/31/2016. Areoplane really got this hump day crowd boogieing and singing along to this popular tune. Like any other piece Spafford adds to their catalog, they nailed this one and put their funky spin all over it!
Areoplane segued into a nasty little Backdoor Funk that seemed to open the band up for the evening to do what they do best – Jam! Backdoor Funk saw the band get out there for some more sonic exploration and I remember some really nice synth work coming from Red which I will have to have another listen to when this show makes it to nugs.net (not sure there were any tapers at this show). Backdoor Funk got the whole room grooving and doing that funky little Spafford noodle dance! I also remember Red getting down on some really nice Fender Rhodes sounds sprinkled into this spacey mid song jam. They definitely wound it up and got the whole room going as only Spafford can!
After the heat that was the Areoplane>Backdoor journey, Spafford decided to end the first set with Simon and Lilly. I was excited to hear the opening notes to this awesome original tune. Unfortunately, this song never really got propelled into outer space and the delivery ended up being pretty standard. I was really hoping Brian would jam this one out but toward the end it seemed they abruptly ended the tune and Brian announced a quick set break. Not sure if there was some technical stuff happening up on stage like a monitor not working, as Brian seemed to look of the side of the stage as they wrapped things up around 9:14p.m. All told, nice 1st set especially with the Areoplane bust out!
We all had a nice set break, this venue is super low key and chill so we could all go outside for some fresh air and a head check. Great fall evening with mild temps and plenty of fresh New England air. Outer Space ballroom also has a nice selection of local beers so a pretty easy venue to get in and out of with no hassles. The band took a short 15-20 minute set break.
Spafford got back on stage a little after 9:30p.m. to blast off into Set 2. Probably sensing we needed to get our tired Wednesday asses boogieing again, the band launched into their quintessential rocker, Weasel. Weasel did not disappoint either! They rocked this song hard and Red again took things into outer space with a very ambient keyboard jam. With the band firmly back in the driver's seat, we were treated to another cool bust out of Green Day's Longview. The crowd really got into this song and I liked the way Spafford put their spin on it. Brian nailed the lead vocals for this number and was pretty spot on with the chorus delivery. The band did, however, mix up the verse sections of the tune to give it a really funky, reggae type vibe which sprinkled the Spafford funk all over the song and made it more enjoyable than the original punk version. Great crowd sing along as well! Only the 2nd time this has been played as well, the other time being 10/29/2016.
Speaking of the 2nd set crowd, it was nice to see that the room remained filled with at least 200+ attendees which was great considering this was a mid-week show and Spafford could have lost some folks after set break which did not seem to happen.
Spafford then got back into their home turf and catalog with a sweet little It's A Bunch instrumental. I love this one, especially when Brian kicks in his nasty little guitar riffs that define this tune. After rocking "It's A Bunch", the band took on another sonic instrumental journey with Virtual Bean Dip and we all funked out to their jamming.
The band then brought things home to close 2nd set with All-In with Jordan taking over on lead vocals. I always love this tune, when they "pick of the pace" and get this song rolling. I will have to give this one another listen as well because they jammed it out a bit and I remember Jordon dropping some major bass bombs along the way.
Spafford took a quick exit of the stage and left the building a little before 10:30pm. The crowd cheered for more and the band graciously took to the stage again. I was very excited to hear them launch into Salamander Song which is always a crowd pleaser. This kept the crowd going, but we definitely have some homework to do with the Connecticut fanbase as we had the normal miss-placed "Hey" sing-alongs with the band. I think I will host a workshop or webcast in the future to teach fans the proper timing of "Hey"! Heck, maybe I will even host a multi-day retreat entitled "Celebrating the Spafford Lifestyle – Unraveling the Myth of Unicorns and Snowmen in the Desert"! I digress…
I would have been happy for things to end there, but Spafford always has an extra goodie in their bag of tricks for their fans which is why I love this band! While not on their original setlist, we got treated to a jamming Galisteo Way tacked on to the back of Salamander Song. Holy shit, I did not expect a double encore on a Wednesday night. We got a rocking Galisteo Way with the band playing their hearts out and us yelling "that's what they say" at the top of our lungs!
On the way out, got to thank the band for a great night and I asked Brian about the double encore. He reminded me that the last time they played the room, they had a late start and got booted from the stage early. They wanted to make up for it last night by giving us a special encore to thank the CT fans.
So, another Spafford show in the books. They are the nicest band and they really care about their fans and our complete enjoyment at their shows. I am grateful I found my next favorite band in 2017, these guys are the real deal and bring it every night. Fall Tour is off to a great start and I was lucky to see another two nights of music this tour before I getting back to the grind. Don't miss a Spafford show, catch them right now while you can still dance up front and not battle massive crowds! Long live Spafford – see you Nerds on the road!
Setlist, Recordings, and Attendance for: 2017-10-03 - Higher Ground, South Burlington, VT
Going to shows has always been about so much more than just the music itself. While the music is obviously the central theme that drives it all, I find it important to stay conscious of the experience as a whole. This particular experience began with one of my absolute favorite drives.
The three hour trek from the Saratoga, New York area to Burlington, Vermont is comprised almost entirely of beautiful countryside and scenic mountain views. Having left somewhat late in the afternoon I was able to soak the best of it in under the glow of an awe-inspiring Vermont Sunset.
Upon arriving in Burlington, I met up with my friend, Colleen, who lives in the city. This was her first Spafford show, a S'nerd in the making. Per her recommendation, we promptly made our way to a pizza shop, Mr. Mikes. For those of you who may visit Burlington, Mr Mikes is a pizza shop/bar that is just a couple doors down from the famous Nectars where Spafford killed it back in April. It may behoove you to know that Mr. Mikes is also open well past midnight, super convenient! After inhaling a slice we made our way over to Higher Ground.
We made it to the venue just in the nick of time as the band began Lonely while we were at the will call window. As much as I love the song, I thought Lonely was a bit of an odd choice for an opener, but once the jam picked up there were no doubts.

Coming in hot in the second slot was The Postman delivering the funk as always and officially setting the pace for the night. Next up was Leave The Light On which included some deep type two jams both before and after the final verse. Jordan even treated us to some thick laser beam tones during the exploration. It seems every time I hear that song they take into a little deeper territory than the last. And then, Slip and Squander made an appearance, ending the set. That is where the emotional aspect of this show began for me. The first time I saw Spafford live they played Slip and Squander. I had never heard it before and it absolutely consumed my soul, and has ever since.

"Blue tarp, wild eyed, puddle in my palm." I get chills every time I hear Red sing Chuck's beautifully written words. And the instrumental section that follows carries immense energy every single time. This is where the emotions started turning for me on October third, but the night was very young.
Todds Tots flew out of the gate to open the second set and I was pumped. I love this song! This high flying version had everybody amped up to see what else was in store for this set. Following this was a very cool moment. Red had the lighting director turn the lights up and then beckoned him onto stage. After a bit of confusion and struggle (the stage was not very big) he made his way to center stage for Reds introduction. His name is Ben and it just so happened to be Bens birthday! So, after a rousing version of Happy Birthday sung by everyone in the room, Red sent Ben back to his throne to "make us look cool." And he proceeded to do just that.

The epic All My Friends > Bee Jam > Walls that followed contained the most interesting lighting work I have seen at a Spafford show to date. This venue had much more space behind the band for a lighting director to work with than in other venue Ive seen Spafford in. This allowed Ben to really flex his skills.

For a few minutes somewhere in that 3 song segue the band was in a deep dark ambient jam featuring more laser beams from Jordan and a lot of weird synth work from Red. Ben had the lights on the band off and instead was using the back wall to paint beautiful shapes and make them dance. I was impressed, and captivated. The second set ended with a classic rendition of Electric Taco Stand which left me continuing to chase my Alternate Ending. I felt as if it was a bit of a short second set, but the ensuing moments explained why.
Spafford: 2017-10-03 - South Burlington, VT - E: Tom Petty Tribute – 18:02
— Spaffnerds
During the encore break one of the crew members came on stage and placed lyrics out for each member. "New song?" I thought. Red came back on stage first and began an incredibly heart felt solo. When the chords changed for the intro of Learning To Fly I absolutely lost it. I immediately turned to my left and hugged a perfect stranger. The emotions poured out of every corner of the room during that 3 song encore. Everybody sang and danced, everybody laughed and smiled, and some probably even cried. I was raised on Tom Petty'ss music. He was one of the first acts I saw live and I needed that moment to reflect. I think a lot of other people in the room that night needed it too. When Brian climbed down off the stage in front of me I could not help but hug him and thank him for doing that. Rest in peace Tom.

Some bands stir an emotional magic inside of me. As Ive told others in the past, Spafford has that thing about them that sometimes makes me cry. Im not quite sure what that "thing" is but I will follow it to great lengths. Im looking forward to my future with this band and all of the people who will chase that feeling with me. Heres to many more.
Setlist, Recordings, and Attendance for: 2017-10-01 - The Haunt, Ithaca, NY
Another day, and another adventure - but this was one that I have been looking forward to since the fall tour announcement. We pulled into our campsite at Buttermilk Falls State Park (less than 5 miles from the venue) on a chilly fall day in western New York after a 3.5 hour drive from Canton, NY where we saw Aqueous the night before. I get to see two of my favorite bands in the same weekend? Unbelievable!

Delaney got a fire going, and we hung out in the hammock and relaxed until it was time to get ready for the show. @Kyle-Burbank arrived just in the nick of time to head down to the venue (he drank way too much Jameson at Aqueous), so with Delaney laying down in the bed in the back of our car, and Kyle riding shotgun, we drove out of the campground and only a few minutes down the road to get to the venue.
We pulled down a side street where "The Haunt" appeared out of nowhere, with the band's giant RV sitting precariously out front. There were maybe 10 cars there, with just about 10 people outside waiting for the doors to open up. We were let in just as Space Bacon was wrapping up their soundcheck. I had been listening to these guys for a while and was pumped to get to see them opening up for Spafford of all people! They finished their soundcheck, so we went outside on the deck to "get fresh" as my aunt calls it. We were surprised to see that the venue was located directly on the inlet to Cayuga Lake, with little docks for people to pull up to on their boats and everything!
While we were getting prepared for the Space Bacon set, Brian happened to wander outside right where we were! We introduced ourselves all as Brian, something we did after the BB Kings show for whatever reason, and reminded him that we were those same people. He was happy to talk to us, and we had a great conversation with him to start off the night. Brian wasn't familiar with the geography of the Finger Lakes Area and claimed that had only seen Cayuga Lake on the map. He called it the Noodle Lake!
Anyway, we headed inside for the Space Bacon set and got down with a very small crowd (~30 people or so) for a great opening performance that featured a continuous flow of music. I'll definitely be going to see these guys again, and I recommend you do too! With the opening set over, the anticipation was even greater - we passed the wait by sparking up conversations with others there and handed out a bunch of "I'm Killing It" stickers. There was a sense of excitement in the air, I think that only 1 or 2 people that I talked to had seen Spafford before.
Everyone knew that they were the real deal, but I don't think they were fully prepared for what they saw this night! Right as the band took the stage, I gave the guy behind me a sticker and he was both amazed and confused with the message that it carried - he loudly said "I'm Killing It?" - everyone laughed and the band kicked in, a perfect way to start the show.
The Mind's Unchained opener set the tone for the rest of the night with patient, focused, and inspired improvisation... we were in for a special performance. The jam that evolved mimicked the feeling of being there. With less than 100 people in attendance, this was a HUGE change of pace from the sold-out 600 person crowd at Brooklyn Bowl the night before, and certainly had an intimate vibe. As early as it was in the show, I looked around at everyone else and could see that they already grasped why Spafford has so much hype.
I'm 3/3 with Backdoor Funk and I totally love it. This version is no slouch, a Brian solo turns into a sick jam that shows how well these guys are communicating right now and I definitely recommend giving it a listen. Hollywood has come to be one of my favorite Spafford songs, and I was so happy to hear it tonight! They didn't take this one for a ride, but check out this one and this one where they do and you'll appreciate it a little more.
Windmill was up next, and at this point, I knew that everyone in the room had completed their spaffnerd transformation with hoots and hollers jumping out of the crowd throughout the song! I only heard one negative thing all night, which was some drunk woman saying something about steam and harry hood... I'm not so sure that has any relevance to the performance, but some people have to realize the awesomeness of Spafford in their own way.
I'll take this moment to point out and fully appreciate Cam's skills on the drums - he puts a special touch on all of these songs and really drives the jams to some interesting places. His interactions with Brian, Jordan, and Red are exciting to watch and show that they really are having a great time up there! Brian in particular seems to be entranced with Cam and his abilities. He watches Cam almost as much as the crowd does and gives subtle cues in his playing that lead to some magical moments. After Windmill, I could hear some murmurs in the crowd for requests... Salamander Song and Sweet among the few being shouted out and I couldn't blame them. Then someone yelled Tweezer Reprise - Jordan shook his head, definitely not going to happen anytime soon! Instead, they broke into Soul to Squeeze, which had only been played 7 times at this point, featuring some awesome Jordan vocals with the crowd and the whole band singing along and smiling. I thought the band was reading my mind when Red broke into The Remedy. An already amazing set just got pushed over the top with one of my favorite songs. Could this have been inspired by a friend gifting Cam one of my Remedy pins at Brooklyn Bowl the night before? We'll never know! Regardless, I recommend checking this version out. This band fucking rocks!
Set break featured some great conversations with many newly converted nerds who were pumped to receive some "I'm Killing It" stickers. The great thing about these small venues is that they allow reentry! Going back to the car to refuel is an opportunity that I will never take for granted!
The band walked out onstage for set 2 to a crowd that was hungry for some more Spafford! Parody was one of the last songs I was expecting to hear as the set opener, but I was surely happy to hear it! This version features a great jam that gives birth to It's A Bunch out of seemingly nowhere. I really love Cam's approach to this song. The jam out of It's A Bunch is excellent, with the band in no hurry to get anywhere anytime soon - eventually we find our way back into Parody to finish off the song. What a start to the second set!
In The Eyes of Thieves is another one of the many great Spafford originals, it even has a studio version from the self-titled Spafford album, along with Parody, which I've given a lot of play time lately. The band jumps off after the lyrics into a nice little Jordan-fueled jam that had all four of them firing on all cylinders for yet another time in the night. We heard the opening notes of America, and knew we were about to get into some deep jam territory. The LD even threw on red, white, and blue lights for the full effect during the lyrics! The Reprise was the icing on the cake of this show, and the Plans encore was the other piece of cake that you know you needed to eat. This Plans featured a nice jam that sent us dancing the whole way home!
We stuck around after the show had ended and surprisingly enough, Kyle and I were the only two in the building who were interested in getting a setlist! That goes to show just how small this crowd was - in comparison. The guys on Spafford's crew told us that at Brooklyn Bowl the previous night, people were jumping on stage trying to grab setlists! I sent back a few of my Remedy pins with him as well to give to the band, so hopefully they received and liked them! It's the least I can do for these guys as thanks for creating such amazing music.
Overall, this was a kick-ass show - my first Spafford two setter, and the first of three shows I'll be seeing on this Fall Tour.
Catch them while you can at these small venues, because I'm telling you, it's not going to stay this way for very long!
9/30/2017 Attendance and Recordings
First off, hats off to the venue. Everything about Brooklyn Bowl works and flows, the staff are uber friendly, and the room can be packed without feeling crowded. I only caught the tail end of Space Bacon, but what I heard sounded good. I will check them out for sure. Maybe someone who caught their full act can say more.
Set 1:


The boys came out and started us off with Shake You Loose. Man, I have to say one of the things I really love about Spafford that I think sets them apart is how well they blues. Jordan delivered the vocals beautifully and the whole song was smooth as smoke- great opener to get people moving and grooving.

Ain't That Wrong kept it bluesy but sped it up several notches into the funk space, as it does so well. The song charged ahead with all of us chasing before breaking out into the first of many heady jams for the night. Whoaaa. The second or so movement of the jam is utterly joyful. The dancing took off and never looked back.
ON FIRE! I'll say it, and I'll mean it, until I somewhat contradict myself later, this is Spafford's numero uno cover. I've never heard the original but this song is so blistering, funky, red-hot, and crushing. Red's keys ripped through the air, Cam's drumming was snappy and crisp, and Brian and Jordan drove the funk home with a sledgehammer. I don't mean this in any derivative way, but during the first half of the ensuing jam I felt like I was lost in a funky alternate universe somewhere between "Shakedown Street" and "Shine on You Crazy Diamond."
The transition back to ATW was smooth and organic and emerged from the jam with a great climbing energy. The crowd went wild with recognition like a dog jumping in circles when their family pulls in the driveway.
The ever beautiful and uplifting Slip and Squander came next and was clearly greeted as a crowd favorite. Where heads were banging for ATW-ON FIRE, SnS summoned different body movements from the crowd, hearts were opening, heart strings were bending, kindness was emanating. I swear you could feel a collective relaxation and disinhibition taking hold. (Side note: When they opened Music Hall of Williamsburg on 2017-04-13 with SnS, I felt it had the same magical, liberating effect on the crowd setting off a feel-good, dance-fest kind of show. This song is special.)

It looked like the band was getting ready to break for the set, but Jordan quickly spoke with Brian and Red then the opening notes of Leave The Light On got the crowd stoked. Everyone swayed to the reggae rhythms before the happy little "doota doot-doots" lit the fuse on a groovy, low-end jam. I can say this for the whole show, but let me highlight here how incredible the lights were at creating a visual space to compliment the vibes. By the end when the song was going full supernova on the crowd with the final cries of "Leave the light on for me, lady / so in the darkness I can find my way home", I thought to myself: my god, she left the light on but does she have any idea what kind of intensity is about to come crashing through her door??
Set 2-
The crowd resumes its position, with some new faces and bodies moving closer to stage, and the boys start it off with People. I can't say enough how much I LOVE THIS SONG. The magic in the words ("So love's the common binding of PEOPLE LIKE ME AND YOU") comes through in the music and I felt this song picked up and finished off the liberating project that SnS began in Set 1. Looking around me, more and more people were moving with increased freedom, bopping in unison while experimenting with their own unique gestures to embody the music.
Well, if the room wasn't hyped already, the opening chords of Electric Taco Stand saw everyone get down and dirty. So fast, so good. Everybody on stage shined and gave the crowd a lot of funk for the figuring. Around seven minutes in the band drops the tempo and starts building toward the indescribably beautiful gem of a sonic experience known as Alternate Ending. This song has been played 16 times, with 5 of those happening in 2017 and it's only October. I hope this trend continues. Beautiful slide back into a raucous ETS conclusion—pure party music, people.
And speaking of parties… whereas ETS announced itself instantly, the next song snaked slowly into the room all smoky and mysterious. My mind was racing with possibilities and as soon as I heard IT I knew we were in for a treat. Earlier I said ON FIRE is Spaff's blistering numero uno cover, and I meant it, but Down Under is ON FIRE's wild art school friend who makes every party crazier. This song was beyond fun to dance. I think its return to the lineup is a sign of very good things. The jam here is incredible. I swore I heard an Alternate Ending tease from Brian at the show but can't find it on relisten.
Encore (I think Brian goosed Cam on the walk back to his kit.. this felt important to share)
Beautiful Day, as always, touched the crowd and the room sang its heart out when invited by Red. You can feel the song resonating with everyone in the room and how could it not. In the midst of an incredible concert, with Red singing his heart out and everyone feeling on top of the world, we can look back on our day—the good the bad the ugly and amazing parts—and recognize it for what it is and nothing more-- a beautiful, fleeting miracle. I'm 5-for-5 with this song… will the streak continue at Hamden??

I had a feeling the show would end on a more rocking note and they couldn't have chosen better than All In. This was one of my first favorite Spafford tunes. Red lights drenched the stage during the heavier sections and the sheer amount of head banging, fist pumping, arm waving, and jumping around was the perfect send off to a solid show.

Thank you Spafford, thank you crew, thank you Nerds. That was good soul food.
Post-scripts:
I'm sorry this is so long already but I have a couple more things I need to get off my chest:
How much longer will we live in this magical world where any night you can get as close to the stage as you want and connect with these amazing musicians???

My detailed notes on each individual band member's performance:
> Jordan: killed it
> Red: killed it
> Brian: killed it
> Cam: killed it
Big thanks to @moricle and @zman for providing Aud recordings that we can enjoy. Tapers RULE!