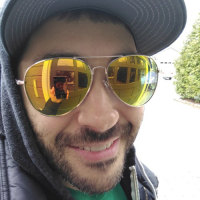 Nerds! In celebration of the release of the Raleigh show to nugs.net we've decided to run our first prize giveaway/fundraiser of 2018! This is your chance to plug into the band's official releases and hear all that they have to offer in pure, chomper-free, glory.
We also want to take this opportunity to ask you to help us fund this site. There are real dollar costs involved in running and maintaining this infrastructure. If you use this site, please consider making a donation to support it. We are 100% community supported and nobody involved in the project takes a penny for ourselves. We donate our time, energy, and money, because we love this band and we love the fans. You do not need to donate to participate in the drawing.
Prizes
Let's be honest. You want to know about the prizes. Let's get to it. We have a few subscriptions to offer and we want to get them into your hands. To do this we will structure the drawing as follows:
There will be a total of (3) prizes given away.
The drawing will take place on Sunday, March 11th at 12:00PM Arizona Time

(This is subject to change if real life interferes. You will be notified ahead of time should the time of the drawing change.)

The drawing will be live streamed on the Spaffbase Facebook page

As soon as the live stream is completed we will post the video to our youtube channel and make it available on this thread.

Names will be placed in a list which will be randomized and numbered. A random number will be generated and the name which matches that number will be chosen as a winner.
Depending on how the fundraising goes we may add an additional 1-year subscription to the drawing. Generosity is contagious. We will announce any additional subscriptions in this thread, so keep an eye on it.
Donation is not required to participate in the drawing. If you decide to donate, please post your donations to our paypal account. https://paypal.me/spaffnerds/5

We suggest $5 but don't let that hold you back. We'll take $1 and we'll take $50. Any amount helps. We ask that you use the "friends and family" option to avoid fees. If you need to use a credit card the fees may be unavoidable, that's okay.
How Do I Enter?
Like the Spaffbase Facebook page and/or follow us on twitter.
Come back to this thread and add your name to the list and say something like "I'm in" (but feel free be more creative).
Share this thread with your friends who are into the scene, bonus (worthless internet) points if you turn somebody new on to Spafford.
Consider making a donation using our paypal account. It doesn't have to be much, whatever you can contribute. Remember, 100 people donating $1 is as powerful as one person donating $100. There's strength in numbers and this community is strong.
We have some REALLY exciting stuff coming right around the bend and we expect the coming months to bring some cool changes and features that you guys will enjoy. We seek to give you new and interesting ways to engage with your favorite band and this amazing community. Thank you, the Nerds, for what you do on a daily basis to make this site great. Without you this is just a web space. With you this is a community.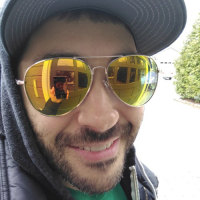 The Higgs will open for Spafford on 5 shows of the West Coast leg of the For Amusement Only Tour. Some of you may already be familiar with these guys as they've opened for Spafford before, including at my first show a few years back. Whether you're doing the West Coast leg or not, check out what these guys have to offer. They definitely deserve a place in the upcoming class of Jam Bands.
Start out with a familiar cover including a legendary guest:
The Higgs w/ Melvin Seals - That's What Love Will Make You Do Jam - The Dirty Penguin on 2017-12-17 – 05:08
— The Higgs
About The Higs
The Higgs is one of the preeminent jam rock bands in Southern California today. The four members include John Lovero (Guitar/Vocals), Garrett Morris (Drums), David Barsky (Bass/Vocals), and Jesse August Jennings (Keys/Organ/Synth). They have tremendous stage presence and truly enjoy interacting with their audiences - and it shows up in their sound, which is known for being tight & infectious. Named after the elusive Higgs-Boson particle - which provides for "mass" of all things in the Universe and helps to unify the different forces; The Higgs blur musical boundaries and unify the different sounds of blues, reggae, alt-rock, prog and jam rock into an awesome musical fusion. Come check out why The Higgs are one of the fastest-growing bands in the scene today!!
What To Listen To
The band has just put out a music video for their song Wit.
The Higgs - Wit (Official Music Video) – 06:49
— The Higgs
If you want the live experience, YouTube is a great place to start because they're one offs to dive into. Check out these:
The Higgs - "Space Traveler - YEM - Space Traveler" – 24:59
— geoffworks1
The Higgs - Road Less Traveled @ Moe's Alley, Santa Cruz, CA 11/29/17 – 13:21
— geoffworks1
The Higgs - Kung Fu You @ Moe's Alley, Santa Cruz, CA 11/29/17 – 26:47
— geoffworks1
The Higgs - Freddy (live in studio) – 10:29
— The Higgs
The Higgs allows taping and you can find their stuff on archive.org. We suggest you check out the following shows:
Tour Dates
The Higgs will play in support of Spafford, so make sure to get there early and check them out on:
They've also got plenty of tour dates in between.
More Info
You can find out a lot more about The Higgs by visiting their website, hitting their facebook page and joining their fan group Go check them out and SUPPORT UP AND COMING MUSIC!!!
Tour Poster
Here's their tour poster complete with cities and dates:

Setlist, Attendance, and Recordings for: 2018-01-24 - Wonderbar - Asbury Park, NJ
@uconnwes, @603Brett , and I rolled into Asbury Park by 1pm after raging away the night before in Pawtucket, RI when the messages started coming in. The band had forgotten their merch in RI the night before, but we got the message too late to help. We checked-in to our boutique hotel right next to the venue and got settled.
A pre-show meet-up was planned before the show, and we arrived at the Ale House about an hour before the band went on. Nerds were met, food and drinks consumed, and then we headed across the street to Wonderbar.
Showtime found our group on the righthand side rail between Brian and Cam. The band opened with People, containing tight blissful vamping that turned into a frenetic peak featuring some extra flair from Cam.
Backdoor Funk followed, with Red getting extra funky on the clav while Moss patiently built the jam that would eventually explode into the second giant peak in as many tunes.
Firing up America next really got the crowd engaged as the place really began to fill in and get pretty tight. Red got super weird on the virus synth before bringing it way down to Moss to start chugging away at yet another glorious buildup.
Hollywood was next, and maintained the core song's cut time through most of the jam, allowing Brian to really stretch out the chicken picken skills. When the change to straight 4/4 finally occurred, the band used it as its first segue of the night into Dis Go in 5?, one of my favorite tunes. After a quick take on the shortest tune of the set, the band rather clumsily faded into the evenings first cover, Breakdown, before ending the set and promising to return in a few minutes.
There were more drinks, a smoke break, an overzealous security guard who confiscated A LOT of joints, and I was back inside waiting in the ever growing line for the very small men's room. The Postman that opened the set seemed to belong to Red, as his synthy sounds laid the foundation down for Moss to let rip on a soaring peak that brought the entire place to its knees.
Next up was Plans, a song that I didnt appreciate as much when it was newer, but now it has grown on me for being such an awesome type 2 jam vehicle AND I get to yell like Speedy Gonzalez. Brian broke a string during the jam, and runs off to change guitars once the song ends. While he is off stage, Red takes lead and the band begins to jam an intro that will become an other worldly Weasel. Brian was not satisfied with his backup guitar and motions for Wes to come help change the string for him... But Wes has salted caramel all over his paws... And we've been drinking... So the intro rages on a little longer as Brian exits again to change the string himself. He emerges and the band finally kicks into the song... after a 7 minute intro the Weasel is on! Red took the jam to outer space and when they landed, they settled into a slowed down, rambling country groove that became a nasty Funkadelic. What a pairing! As the Weasel's UNTZ UNTZ worked its way back through, I knew we were in for a big finish. Red let out a Money for Nothing tease and Brian turned the Raven loose on the Weasel for its big finish.
A sweet organ tinged intro gave way to the snarl of the startup of Soul to Squeeze. It's always smoking hot with plenty of chicken picken that I just love, plus Jordan's raspy vocals are perfect for it.
The Reprise hit hard to end the set with a ton of energy.
The West LA Fadeaway encore was a seemingly mellow choice after such a heater to end the set but nobody was complaining as we got in our last call before stumbling down the block in search of more late night food and drinks.
Special thanks to @dontjudgedave for the photos!
Setlist, Attendance, and Recordings for: 2018-01-23 - The Met - Pawtucket, RI
There once was a jam in Pawtucket...
It was a chilly Tuesday night and Spafford was back in New England to a kindle the fires within us and heat up The Met for the evening. I had met up with my buddies George and Wes and we all made the trek in together. We pre-gamed at Craft Burgers and Brew that ironically hadn't bothered to change from the previous establishment...which made it fun for our Lyft to find, but that's another tale. We got to meet some new Nerds like Ron Lauer and reconnect with Ryan Cierrello and Josh Herrick, who we'd met on Fall Tour. Collectively, we were all geeking out about getting to see our favorite band get down. After catching up and hydrating, we made the short pilgrimage to the venue, six deep in a minivan. After being greeted by a few illustrious members of Team Sparkle we proceeded inside.
The Met is a cozy venue, longer than deep, shaped like a rectangle, it was obvious immediately that there were no "bad" places to be in this room. I had planned to use Goose's opening set to find the optimal sounding place to set up camp for Spafford's set. After Goose went on we were informed Jordan was going to sit in. Let me take a moment to talk about Goose. These guys are great! All members of the band are talented players and the three of us (George, Wes & I) all commented on what a great voice the guitarist/singer had. I was pleasantly surprised to enjoy their set and it certainly didn't hurt that Jordan came out and killed it and jammed TFO during his sit in. It was the last of 7 nights opening for Spafford and it sure seemed like Goose went for it to close their set. If those guys are in a town near you, I would highly recommend checking them out.
Spafford took the stage and opened with a Red's Jam that departed quickly from the recognized portion of the song and went right into a 20+ minute jam. The guys went right into a short, but fiery All My Friends. The band seemed like they were in the mood to groove and went into a Bee Jam that was honey smooth and sweet. As jams tend to do, this one took on a harder edge and got funky. Red was putting down some seriously crunchy stuff that you could almost smell in the air. I had mentioned earlier that Jordan crushed his sit-in spot and it became apparent that he was operating on a brilliant frequency this evening. Brian had seemed eager, and ready to rip as soon as they walked on stage. Cam was locked in and laying it down.
We weren't even a half hour into the first set and the band was putting it down like it was "let loose time" during a second set. And then they dropped out the jam into My Road (My Road). At this point my evening had been made, because I had just sampled some excellent jam and was about to be treated to one of their gnarliest jam vehicles currently. **Somewhere, soaked into the floorboards are molten facial epidermis that were shed while "thinking in traffic."**After almost 45min the band took their first pause and Red greeted Pawtucket. A lively romp through Catfish John gave way to a blistering Ain't That Wrong that surrendered to the UNTZ as soon as it left the song structure. Red cut through the thick beats with his keys channeling whale songs, summoning the Mothership to come down among us. If it did touch down it wasn't for long because Brian caught flames and laid siege to the room to close the set.
Holy Shit! What did I just see and hear? I can't believe that is only half.
The second set opened with a cover of the Red Hot Chili Peppers' Aeroplane. It was never my favorite RHCP song, but I love that when I think of the song, I hear Spafford's version of it in my head now. George and I were convinced they were going into Phone Booth but it became a beautiful segue that sounded like it could have been the theme music to a super heady spin off of the sit-com Cheers. The Sam Malone Segue snuck into a playful Mind's Unchained. Spafford seems to have an uncanny knack to gauge their audience and use the mood of a room to their advantage. Or maybe they just saw us old fuggers and knew that we love that soul! The Remedy followed by Shake You Loose drenched the room in soul and some excellent vocal harmonies between Jordan and Red. In the Eyes of Thieves took a spooky, spacey journey before transforming into boogie time. Somewhere before the jam peaked I had a strange thought, "this sounds kind of Hall & Oates-y." I mean, the coolest fucking Hall & Oates tune they never wrote, but whatever, maybe I just dreamed it. The band closed out the set with a beautiful rendition of Sweet.
After about a 25 second break, the band came out for the encore. I had my fingers crossed that I would catch a Soil at one of the two shows I was going to. When I heard the opening to Lovesick Melody a huge smile broke out over my face confident that it was to be followed by Soil, as it has since the New Years run when it debuted. I certainly was not disappointed as Spafford decided to funk us up one last time to bid Pawtucket goodnight.
Many high fives and hugs were exchanged and the Three Oldmigos prepared their gooey minds to do it again the next night in Asbury. In an odd turn of events, we actually left town a couple hours too early the next day...but that is a story for someone else to tell.
That is my account of the events as they unfolded one glorious night in Pawtucket, Rhode Island. Thank you Spafford.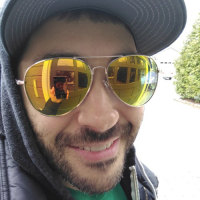 Goose opened for 7 shows on Spafford's "For Amusement Only" tour and I'm sure I'm not the only one who was thoroughly impressed by what I saw. These guys are definitely in the "One To Watch" category and we hope to see them getting more tour dates. We can help by taking the time to listen to them and check out their shows. Here's some stuff to get you started:
Goose - Arcadia - Pittsburgh, PA – 08:21
— Goose
About The Band Goose
Goose is a Funk-Folk band based out of Norwalk, Connecticut.
Rick Mitarotonda is the guitarist-singer-songwriter whose folky, hummable melodies are supported by Peter Anspach on guitar/keys, and a deep-pocket rhythm section of Trevor Weekz on Bass, Ben Atkind on drums, and Aaron Hagele on percussion. The band's music is both memorable and danceable; an organic and easy-to-love mix of funk and contemporary folk, with touches of reggae, jazz, blues, and rock.
Moon Cabin - Goose's Debut Album
Tracked in a snowbound lakeside New Hampshire cabin, with mixing and mastering at the Factory Underground in Norwalk, CT, Goose's debut album 'Moon Cabin' was released in early 2016. Moon Cabin traverses diverse musical terrain with 3 part harmony vocals and hooks so big you can hang your hat on them; funky improvised solos and adventurous musical interludes. With a second album on the way and tour dates continuing to ramp up, the Goose is getting loose.
Check out Moon Cabin on Spotify here
Tour Dates and More
You can find out more about Goose by visiting their website: http://www.gooseband.us/
You'll find tickets, tour dates, and all kinds of other media. They've got shows coming up in the next few weeks in KY, IN, CO, PA, NY, CT, and VA, definitely check out these upcoming dates:
---
2/2 - Octave - Covington, KY
2/3 - Lamasco - Evansville, IN
2/6 - Lazy Dog - Boulder, CO
2/7 - Hodi's Half Note - Fort Collins, CO
2/8 - Globe Hall - Denver, CO
...and more
Sit In With Spafford
In case you missed it Aaron Hagele sat in with Spafford on a number of songs during their opening run. Also, check out this video of Rick Mitarotonda's sit in on Slip And Squander from 1/20/18 in Lancaster, PA:
Spafford w/ Rick - Slip & Squander – 10:01
— Goose