Hello everyone, I hope you had a great summer and welcome to the second segment of the Spafford Six-pack Series on Spaffnerds.com, Oktoberfest Edition. For those you who remember the Summer Six-pack, we will be keeping a similar format, but this time around we will be focusing on Spafford shows from the month of October. This October, Spafford will play 22 shows, some of which will surely be instant classics. To get your minds and bodies ready, take a listen to these 6 shows from Octobers past, some classics, some less known. Please click the links to the show pages below, give the recordings a listen, and let us know what you think! So without further ado, here is your Spafford Oktoberfest Six Pack.
2012-10-04 Vinyl @ Hard Rock Hotel & Casino - Las Vegas, NV
https://spaffnerds.com/shows/2012-10-04
2014-10-02 Rhythm Room - Phoenix, AZ
https://spaffnerds.com/shows/2014-10-02
2015-10-03 Bricks and Bones - Prescott, AZ
https://spaffnerds.com/shows/2015-10-03
2015-10-10 The Launchpad - Albuquerque, NM
https://spaffnerds.com/shows/2015-10-10
2015-10-30 Last Exit Live - Phoenix, AZ
https://spaffnerds.com/shows/2015-10-30
2016-10-28 Last Exit Live - Phoenix, AZ
https://spaffnerds.com/shows/2016-10-28
All of these shows have high quality recordings, which are available on their respective archive.org pages, found on their show pages linked above.

Photo Credit: @Cody Soule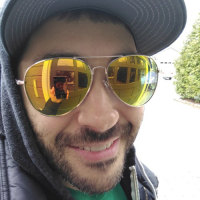 Nerds, we are super excited to announce an AMA with @Jon-Rose on Friday 9/22 at 2PM Eastern. This is a chance for you guys to ask Spafford's primary print maker about... well... anything. The band just released an official video which shows the artist at work creating the VIP poster for the 11/11/2017 Globe Hall, Colorado show:

We'll kick off the AMA right here on this thread. So think up some good questions, feel free to post them in advance, and Jon will jump in tomorrow to get you some answers. I know what I'm going to ask... Why does Colorado get the BEST prints???
EDIT: The live AMA is over but Jon mentioned that he'd still answer some questions if you post them below. Otherwise we are deeply honored by the time that Jon has taken to reach out to the community. On a personal note, I loved reading his thoughtful and introspective responses to all of your questions. It's a treat to get to see into the mind of an artist. Trust me... it's much prettier than the mind of a software engineer :P
THANKS JON!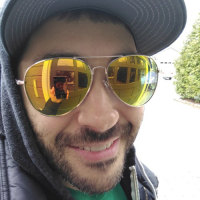 Today Spafford announced that the band will be playing a 3 night, New Years Run for the hometown crowd in Phoenix, AZ. I personally couldn't be more excited about this as I'm a new resident of the 48th state. Tickets are currently onsale and the shows have been added to the SpaffBase. Get tickets and meet me there.
There is also a CID package which includes brunch, soundcheck, and some other cool perks.
We hope to see some of you come in from out of town. I hear the Crescent Ballroom is a great venue and this should be an amazing time. Can't wait to see you Nerds there.
Spaffbase Shows (links to tickets on the show pages)
Setlist, Recordings, and Attendance from 9/9/2017 - Canyon Jam @ Mishawaka - Bellvue, CO
The word on Spafford must be out, officially I mean. I spent the better part of Friday and Saturday meeting new nerds who were in town for their first show. It sort of felt like one for me as well as I was seeing the band in a new amazing venue and it had been since April that I was treated to a show. I'll add my observations to this review but do yourself a favor and listen to it without any distractions, then listen to it again. This was one of those performances where I walked out and thought to myself, Spafford will never get to play this venue again because they killed it and now that the word is out, they will have to start booking bigger venues.

Let me say this right off the bat, the venue was amazing. I came up with some fellow Phoenix Nerds on an early shuttle and was able to take the scenery in the daylight. Temperate climate, a calm stream behind and off to the right of the stage with just a few drops of rain to start the day.
It was while I was handing out stickers, that people were telling me how excited they were for their first Spafford show, I met Nerds from coast to coast and it was really cool to hear how pumped everyone was for the show, with most preparing with Nugs or Archive recordings.
After Midnight by JJ Cale got the party started and I was blown away! (I'll admit I had look this up because I feel I'm only familiar with the Clapton Version). I feel that they paid their homage to the Clapton version before making it their own.
Walls settled everyone into a comfortable groove and as I stood in the back of the venue I noticed everyone was getting into the show, no chompers. The dance party was just starting and everyone was under the Spell of the Spafford.
All My Friends got the crowd whipped into a dancing groove and it was the first time that I realized that the drums were a little more intense since the last time I heard it, possibly pushing Red on keys, or Brian on guitar or even Jordon on the 5 String Bass to bring it just a little bit harder. ( I did get a look at the amps, all were turned up to 10 and not 11 like I had anticipated).
When the Band launched into Electric Taco Stand, I don't think there was a stationary body in the venue. I do have to admit that this is one, if not my favorite songs that they do. It was my introduction to them and is still the first song I play anyone who wants to listen to what I would recommend as an introduction to Spafford. ETS was the bread to the peanut butter and JAM Alternate Ending , I was getting ready to jump out of my skin when they led back into ETS. At this point I don't think there was anyone in the crowd who was not losing their mind, neither new nor existing Nerds.
Sweet, as I was told was one of those songs that they had written back in their Prescott days and I found myself doing a little slow dance with my girlfriend. There were some epic moments from everyone on this track, Brian gave us a nice Solo and Red treated us to some epic keys while Jordan and Cameron kept us (at least me and my girlfriend) in that kind of slow dance that is reminiscent of a Junior High dance. Don't judge, we've all been there.
During Windmill I had ventured to the back of the venue to hang with some newly minted Nerds and it turns out there is a Windmill Dance that I was not aware of, I'll teach you all next time I see you. Mind you I cannot dance but that is neither here nor there.
The last song I wanted to mention was the closer, Galisteo Way. For me it has always been one of those songs that, like ETS, defines the sound, experience, and vibe that you get when you see Spafford. Be it your first or 20+ show, Galisteo Way has a way of bonding the crowd, everyone is jumping up and down shouting lyrics (some better than others) and embracing the band and the moment.
The experiences with everyone at Spafford for the inaugural Canyon Jam were not enough (is a singular Spafford show ever enough? No). For those of you that were lucky enough to be there, I was super happy to meet all of you and hang for our limited time. Those of you that missed it, there are some stellar recordings out there of this show. Can't wait to rage again with all of you and I just wanted to say, this was not my favorite Spafford show, the next one will be and the one after that etc. Keep #killingit Nerds can't wait to see you at the next show.
One last shout out to Live for Live Music for putting this on. Mishawaka for hosting 2 nights of stellar music and all the bands that made the experience memorable. It dawned on me that the people who were having the most fun this weekend were not the fans, rather all the bands seemed to be having a better time than everyone else in the place. Brian, Jordan, Cameron and Red seemed to be smiling brighter and having more fun than anyone in the place when looked out and saw everyone having a fucking blast getting down with their music.

-Martin McCue
Having been at BB King's in NY and now the Concord here in Chicago, I can safely say there is something about a Spafford late-night show that makes me think of the movie Gremlins: do NOT feed this powerhouse quartet after midnight or they might turn sinister. Well, I don't know if they'd go so far as to throw any of their colleagues into a microwave and watch them explode, but they certainly know how to get downright NASTY and this night was no exception. From the opening chords of The Reprise opener, it was evident that the ensuing 2 1/2 hours would be something special. Like their hour-long opening sets for UM last winter, the afternoon set at North Coast might've been a somewhat less-than-satisfying opportunity to showcase their carefully crafted improvisational style. With the shackles off for an extended after-hours set, it would be a more fitting welcome to the previously uninitiated and a tantalizingly thrilling bonus for those of who knew exactly what we were getting into!
The Reprise - what else to say but...WOW! What a rare opener (I think...)! Standing on the rail, it was immediately evident that Jordan's bass was turned way up fairly hot on the board, portending what would be a catalyst for so much of what drove the band tonight. Gone were Jordan's signature baseball cap, he instead opting to expose the brainwaves emanating from his head to process some of the most intricate playing I have heard from him to date. After the simple, yet forceful buildup to the song's ultimate climax, Brian's nimble fingers taking us through the ever familiar phrasing that makes this song such a Spafford anthem, it was easy to forget that this was the OPENER and not the usual tidy way of bidding us a hearty farewell.
The boys took things down a bit at the end of The Reprise, then moved seamlessly into Funkadelic , where Jordan simply took over for large swaths of this steady jam, working every fret on the neck with laser focus and dexterity.
On Fire was next, with Brian and Jordan each taking blistering solos before Cameron Laforest's drums held a steady, momentary pullback, only to build to one more signature crescendo before wrapping it up.
Virtually every night, Brian Moss can be found floating on one foot while absolutely destroying his axe, aptly named "The Raven,"...with the utmost love, of course. On songs like All In, he shows just how nasty and sinister his playing can be and he pulled no punches this night. The 4th movement of the song found the foursome at their best, the interplay between the rhythm section serving to underscore a signature shred from one of the true masters in the genre. I'll admit, I am an out and out Brian Moss JUNKIE! I find myself throwing my hands in the air as if it's not possible that I am watching someone who rarely wastes a note, whose facility is so superb, that it's impossible NOT to watch virtually every moment. I was only snapped out of it when he did his best....Eddie Van Halen impression??...beckoning the audience with his raise right hand to turn up the volume while he repeatedly ripping arpeggios with his left. Lest I forget to give Cam his due, this jam simply wouldn't pack the same punch without the rhythmic fills that Cam makes sound like he's been doing it for years!
Call me crazy, but if Jerry Garcia sat down to write a song with Levon Helm, you might be listening to Mind's Unchained. This song has grown on me to the point where it triggers such joy. What a welcome...respite??...after All-In shakes me to my core. It's certainly not a respite from "killing it," which they continued to do...of course. :-)
Salamander Song - I'm still dancing the whole way home...and I've been home since 3 A.M.!!
There's something about The Postman...another anthem in the cannon of great tunes. Let me digress for a moment. I'm 44, I'm a Deadhead, I love pre-1997 Phish and that's ABOUT where it ends for me as far as self-proclaimed "jam bands" are concerned. I don't do UM, SCI, STS9, WP or most of the other acronyms (except JRAD which is a favorite). My point is...I don't get on board withe these bands simply BECAUSE they're jam bands. None of them command the love that I feel for this band and that is simply because they write GREAT TUNES! The Postman is no exception...a delicately crafted opus that incorporates so much of what this band embodies....a little groove, a little prog rock, some whimsical flights of fancy and some hard driving funk! And 17 minutes later...you're changed.
Red Johnson's turn to take over vocals, as the band eases their way into Slip and Squander.The intro to this song has a somewhat slippery way of beginning, so...kudos for that! Not much more to say except...hell to the yeah! Red was all OVER the place this night. I've seen him utilize the full extent of his available boards before, but he seemed to be hovering most of the night, bouncing back and forth, often spread eagled, as he navigated multiple circuitry on just about every tune.
The closing of the main set saw a blistering Electric Taco Stand...ummm...holy smokes! When it ended, Brian nodded to Jordan and Red with a "Let's break now..." and five minutes later, they returned for a 2 song tour de force...beginning with...
Leave the Light On...now I need to make one observation here. I'm not sure if it's because they are still easing Cam into the repertoire on some songs, but a few of them, including Leave the Light On, have seen a slight downtick in tempo. It's just noticeable enough to change the dynamics of the explorations on which they embark as a unit. I don't enjoy the songs any less, but I wouldn't mind seeing them back at a more upbeat tempo. That's not to say they didn't being the HEAT on this one...because they certainly did! I would've thought this would be the final song of the night, but fortunately the ravenous (see what I did there?) had one more face-melt left in them....something a nasty Virtual Bean Dip would certainly cure, right? Ohhhhhh yes...and it sounded like it would never end. I had moved to the back of the venue for the encore so I could make sure I snagged a Jon Rose special poster created for the show, but the sheer power and driving force of VBD reverberated through the entire venue and drew me right back to the front. What a way to cap off the night!
HOW many days til fall tour??