Setlist, Attendance, and Recordings for: 2018-06-01 - Spirit of Suwannee Music Park - Live Oak, FL
Ah summer festival season how I love you so! My summer continued at the Purple Hatters Ball down in Live Oak Florida which had our boys Spafford as a headliner Friday night. Purple Hatters was easily the smallest festival I think I've ever attended at Spirit of Suwanee Music Park (SOSMP for later). I'm gonna take a rough guess and say I don't think it was over 3,000 people (and Hulaween was 20k for those who were there last year). Needless to say I was excited to get back to the intimate crowd setting after seeing them at Red Rocks the week before! I also had the fortune of running into the band right after an interview earlier in the day where the guys said the sound was sounding great during soundcheck which added to the hype even more! The band came on stage at about 11:40pm.

*Photo credit Tanya Russi
Purple Hatters marked my 17th Spafford show and I literally always want John Hiatt's Memphis in the Meantime but had never gotten it, so when the very familiar shuffle beat from cam started my heart jumped out of my chest from excitement. Spafford traveled very well through the composition and got locked into a rocking opening jam but the special moments came after the first peak as they transitioned deep into the psychedelic realm but still kept the pace of the song going leaving jaws and faces on the floor right off the rip. Memphis in the Meantime ended at about the 21 min mark with a super clean transition straight into People. People clocked in around the normal 9ish min mark but still featured a strong solo by Brian.
Ain't That Wrong continued the show after the roar of the Florida crowd. This song proved to be an untz dance fest as the band locked into the first part of the jam led by an epic solo from Red and pumping bass drum from Cam. The dance beat continued as the solo spotlight turned to Brian and he took the song to its peak before plunging back into the chorus. Red's opening piano lines of Todd's Tots filled the air for the next song of the show. The 2nd jam off Todd's was really well played, even though it was a little short Brian was able to really put the energy of the crowd into a good spot. Todd's clocked in close to the 15 min mark. Lonely was next in line for Purple Hatters which has really become one of Cam's best songs. The jam goes through so many different sections that Cam always gets to show off some crazy stuff. Lonely started off fast and funky with quick fills from Cam, then digressed down to just bass drum and a block sound beat before coming back to a rocking peak full of cymbals and craziness... I loved it.

*Photo credit Tanya Russi
The always welcome opening keyboard sounds of The Remedy started the last portion of the set. The composition portion went well for Spafford, but the opening jam got to a little bit of a noodly section that felt like the band kinda jammed into the abyss but could be treated as a "breakdown" type jam as well. It was soon forgotten as Brian scooped us out of the abyss for an epic first peak followed by a good transition jam into America. America's first jam dove into a great trippy section led by Red's keyboards. As the jam progressed and Brian started to take over the song climbed from the deep trippy world into the rage heavy peak full of Ben Factor's red, white, and blue lights to end the epic set.
After an absolutely rocking from top to bottom show the band came out and encored with the soft sounds of Van Morrison's Into the Mystic which was sang beautifully by Red. Even though I knew The Reprise was coming I was super interested to see how the transition would feel from a song like Into the Mystic and I was pleasantly surprised. The Reprise ended us in style like it always does with wild fills and funky riffs from everyone and a special shout out from Brian talking about how it has been a year of Cam in the band! I hope all of you have fun at whatever festival you are seeing Spafford at this summer, I will see you guys at Element Festival in British Columbia next!

*Photo credit Tanya Russi
Big shout-out to Tanya Russi for the photographs!
Setlist, Attendance, and Recordings for: 2018-05-27 - Red Rocks - Morrison, CO
"If you will it, Dude, it is no Dream."
I've been wanting to write that headline for awhile, and I feel pretty confident that it fits after Spafford's debut performance at Red Rocks on Sunday. I'm sure that everyone reading this always thought this was going to eventually happen and that in the future, Spafford will headline this venue.
But on May 27th, 2018, they got to perform as openers for the first time, supporting the Disco Biscuits. Organ Freeman started the party right on time at 5pm and the Los Angeles based duo brought along a killer guitar to help them warm up the crowd before Spafford and tDB. Spafford hit right at 6:15pm sharp for their 75-minute set, nay make that 90 minutes. They walked out to a roar of applause, grinning from ear to ear, ready to jump into their first song of the afternoon …
But before I jump into the show let me talk about the previous couple of hours. It wouldn't be a Nerd Party or a Red Rocks Party without a pre-show hang and we had perfect conditions. The earliest of the nerds made it to the venue before me and I rolled in right around 3pm, which got me into the second row of the South Upper lot. There was a Spaffnerds Flag hanging from some signage in the parking lot indicating where to met and where the front of the line was to walk up the hill. Spafford was bumping out of the back of a van, coolers were stocked, and people were meeting new and old nerds. @Phokus was on hand to deliver non- Arizona residents shirts that he had designed for those that wanted. (Huge thanks to @Phokus for putting it all together, we were immediately recognizable as Nerds and I'm pretty sure the band noticed as well). It was cool to talk to people that were seeing Spafford for the first time ever or those that showed up for their 3rd set of the weekend, having just flown in from Summer Camp. There were even a few Nerds that were making the trek to Red Rocks for the first time. Remember: get there early and park in the Upper South Lot, not the Lower South Lot-- also don't let anyone tell you it's part of the experience to hike from one to the other. Somewhere during the pre-party in the lot we found out that we were getting a 90 minute set thanks to the Disco Biscuits' Marc Brownstein via Twitter. Just before 5 we started up the ramp in time to hear Organ Freeman greet us as we went through security. I really dig Organ and if you haven't heard them start with "Go by Richard, Not by Dick".
6:00p I'm anxious, I don't want to leave my seat for anything. Chatting about what kind of show we will get. ATL afterhours was epic and I was hoping for something like that. Perhaps they would play their new album and jam out a bit where appropriate. Or maybe they would give us an opening Red Rocks Jam and then segue into something else and back into Red Rocks jam giving their first performance a theme sort of like hometown shows in the past. Still sitting on pins and needles, I checked the Facebook feed and there were still people debating what Spafford will open with.
6:10p Ok, everyone is kind of settling into their seats, time to make sure I have enough room to dance, beverages are topped off, shift from side to side in anticipation, ohhh and take some photos commemorating the experience. I'm going to write a review, can't have a review without pictures.
6:13p From my vantage point somewhere in the 10th row I can see the guys behind the stage grinning from ear to ear waiting to walk out... It's happening!! I suddenly remember everyone talking about how playing Red Rocks was on their list of goals, people talking about the Sail Inn days and open mics in Prescott to my first show at the Rhythm Room almost 4 years ago and how we all knew they would play Red Rocks soon. It's been said before and I was thinking it right before they walked on stage: we are going to miss those shows with $10 covers standing in a room with 75-100 people. I am secretly looking forward to when I can say, I saw them way back when.
6:14:43p The boys walk onto the hallowed ground that is the stage of the Red Rocks Amphitheater and the Nerds in attendance loose their collective minds. From where I am sitting it looks like Cam, Jordan, Brian, and Red are doing their best to control themselves.
6:15p This is where I stop keeping track of time because it stands still for the next 90 minutes and I just wanted to soak it all in.
Broken Wing starts us off. Cameron takes the lead as Brian, Jordan, and Red fall into place. A groovy jam to start the show, easing everyone into the set, that I mistakenly thought was a new song. Technically it is a new song, only having made its debut a little over a month ago in Atlanta. I notice tDB fans taking notice that there is something special happening. It's been said in the forums, and I was told that tDB never have this many people show up for an opener, so they know that Spafford is about to ignite the place.
The Postman follows and just doesn't stop to give anyone a chance to catch their breath. It seems that Red almost doesn't want the rest of the band to segue into the vocals of the song but once that is over the jamming starts. And it hits me, they are not going to do a normal opener set, they are not going to do this song like it is on the album, they are not going to do something like the ATL after show. Rather they are going to do it their own way. They are going to jam and jam hard while using every second of the 90 minutes.
Weasel needed no introduction and they segued effortlessly into this. It was at this point that I was reminded of how great of musicians they are and how they will take risks and push themselves musically in any environment. I was so blown away that they just jammed out. I'm starting to think that they are doing this for themselves, we only get to witness it.
In my mind I realize that Spafford had reached another level, during All My Friends > Bee Jam, I'm getting nothing like I ever expected. I am getting a Jam session of original old school songs. The gents looked at what got me hooked and then showed me how much they had grown as a band right in front of me over the last 4 years. I'm not a parent but I imagine showing pictures to unsuspecting family members of children is what I did to my dad after this show, playing him older recordings compared to what they put down at Red Rocks expanding on what got me hooked in the first place.
Speaking of what got me hooked, Leave the Light On was probable the first set of lyrics that I had committed to memory after The Postman. LTLO is always a crowd favorite and one of those songs that even though it has been played live 140+ times it always sounds unique. It's honestly a perfect song, jams that swing into vocals/sing-alongs back into jams. On the rocks I just sort of closed my eyes and let the jams hang me in the wind that had picked up in intensity before jumping back in to serenade those unfortunate enough to be standing next to me during the vocals.
I know I said I was going to stop looking at the clock but with 17 minutes or so to go we were wondering what we were going to get as a closer. Everyone around me was dancing, losing their minds, and just soaking it in. The boys took what seemed to be their first breather all set when Cam and Red dropped into Slip and Squander. The lyrics "Bet they Dream of Home" (taken out of context for the purpose of this review) got me all in the feels and I imagined all the hard work that these guys had put in to get here. You don't pick up an instrument and play Red Rocks in a few weeks. You put in work and Spafford has done just that, I'm just glad I have been able to see their rise over the last few years, make some amazing friends and get to see some cool venues in the process. When Brian said 'Let's go Red Rocks!' I was sure that they were going to leave me with these goosebumps whilst I wiped a single tear from my eye (strong men also cry), as they jammed the rest of Slip and Squander.
But, wait, is that Brian giving signals? Could it be another song?! Wait, we had at least 7 more minutes (totally not looking at my phone)! We will definitely get another song! And then one of my favorites and longtime show closer spoke from the Raven with everyone driving the vocals!!!!!! Galisteo WAY! "Come on let's hear you RED ROCKS" was Brian's cry and the entire crowd lost their minds! It was something amazing, nerds new and old were singing, dancing and just losing their minds. The band couldn't contain their happiness any longer, grins from ear to ear and Brian challenging the crowd to 'move their feet'. Somewhere in this song I saw Brian giving everyone the 3 minute signal... I deflated for a second knowing that I only had 3 more minutes to enjoy this, the first Spaffnerds on the Rocks. But then Brian found the time to Jam about 5 minutes worth of a solo into 2 minutes before he led us on through the OhhhOhhhhhhOhhhhOhhhh's of Galisteo Way. You know how it goes.
Love you Nerds, thanks for reading. Now go listen to the show. Again if you have already done that.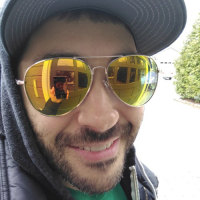 Nerds! We're extremely excited to offer you the chance to win (2) weekend passes to the Element Music Festival in British Columbia, CA. You'll get to see Spafford play 3 sets, including one without a curfew. So hold onto your butts for a wild ride.
Tickets are available here but as mentioned you can win a pair of weekend passes. Here's how it works. Share this post to social media (Facebook and Twitter are our favs). When you do tag your friends and then come back here and post a comment. Please let us know how many of your friends you tagged and/or how many times you shared. We really want to help Element get the word out, so the more you share, the more times you'll be entered in the drawing. We'll go on the honor system but if it turns out you won and you lied... you're gonna have a bad time. Oh also, we want to get entrants who are not already in BC. If you're local, go support your local festival. Our goal is to help get Nerds from the states to head up to see this amazing place.
The contest will be open from Monday 5/14 through Friday 5/18. We'll do a drawing on Saturday Morning and we'll announce a winner here and on our Facebook and our Twitter.
It's hard for me to describe how beautiful this place is, so I'll just show you with some of the pics that the team provided to me. Check this out:

And the stage is absolutely gorgeous too.


With collaboration and sit-ins being an encouraged activity:

You should go to this festival. The location is serene, private, and absolutely divine. The bands are top notch, and the promoters are super cool people. If the circumstances of my present were a little different we would be headed up there to escape the heat of the AZ summer and breathe in a bit of fresh, Canadian air.
SPAFFNERDS! I need your help my friends!
Im convinced that Spafford has some of the most amazing / dedicated fans out of any upcoming band in the scene!
Here is what i need from you, and in return, i will offer you a gift for your time.
Without blowing the surprise too much, I'm working on a project for the band. What i need from you is YOUR MAIL!
Thats right. I want you to mail me a letter. This letter is going to be used as a Prop in project that im working on. Here is the guidelines:
Mail me a letter to here:
( FOR THE NAME PLEASE USE YOUR FAVORITE SONG TITLE )
5014 N. Valley View Rd.
Tucson, AZ 85718

Dress up your letter envelope! Write on it, color it, make it your own! This is your time to shine and get your personality displayed on this letter.

The letter envelope is the thing being used as the prop, so please don't worry the inside.

Letter can be any size (no packages please)

Looking for these colors if possible - RED - BLUE - WHITE.

Im going to be blurring out your return address so no need to worry about your address getting out.

If you would like the small gift, please included a Stamp in your envelope! You present is a collection of NEW - Im Killing It - Stickers… You haven't seen these before.
I know this seems like a lot of work, but trust me, your help will make this project so much better!
Cheers y'all!
Setlist, Attendance, and Recordings for: 2018-05-05 - Nola Republic, New Orleans, LA
After the madness of the first night (and day for the band) in New Orleans with missed flights, sit-ins, bust outs, and debuts, I arrived at Republic NOLA for Spafford's second late-night show with sort of blank expectations. I was happy to see both familiar faces from the night before and some new faces hanging out around the doors and more of the same as all of us were let in. The band came onto the stage at 2:15am.
Spafford continued the "Album Release" show theme and opened with When It Falls which started the night clean as no jam was attached to it this time. Todd's Tots got the jam juices flowing and the lyrics "I don't like sleeping at night" had a little extra oomph behind them in a late-night setting. Tots was highlighted with an excellent solo from Brian.
The pleasing light and fluffy guitar opening of Simon and Lily was next which come to find out was the song with the biggest show gap of the night (Last played 2018-01-14). To put an emphasis on what comes next only about 20 mins had passed during these three opening songs.
The opening composition section of The Postman began to fill the air and gave us our last bit of fresh air before plunging deep into the psychedelic realm. Postman's jam got locked into a nasty funk rhythm that allowed Red to bust a solo out, Cam to get some E-drum work in, and had everyone including the band dancing and bobbing along. Brian then left faces on the floor with the guitar solo and as the song ended the full volume of the late-night crowd was felt.
Mind's Unchained followed and kept the vibes going as we soared through the clouds on the jam then pushed to space during the peak highlighted again by Brian's solo. All In came next and solid work on the composition half of the song set up for the jam of the night as Cam was absolutely killing it. Wild fills from Cam allowed for the rest of the band to just continually riff on top and had me going hard in the paint. JP and I looked at each other afterwards and just laughed.
America finished off the set which was the only song of the set not off the new album "For Amusement Only." After a quick encore break, Spafford came back on and busted out another new cover Van Morrison's Cleaning Windows which was sung by Red. Cleaning Windows transitioned straight into The Reprise providing New Orleans with their last bit of Spafford late-night Jazz Fest funk.
Those of you going to Summercamp have an awesome time! I'll see the rest of you at Red Rocks :)