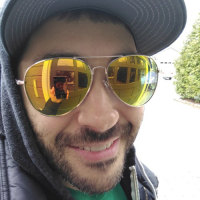 It's finally here! The NYE announcement you've ACTUALLY been waiting for. Though not nearly as surprising as where some other bands have chosen to play, Spafford will return to PHX to give some love to the hometown AZ crowd. The Spaffour will play 12/30 and 12/31 at The Van Buren in downtown Phoenix.
Tickets go on sale to the public Friday at 10am PST but there's a presale on Thursday and VIP packages go on sale tomorrow. As always you can buy your tickets through Spaffnerds and help support the site.
We're really excited to welcome the boys home to the desert to ring in the New Year. If you've never been to Phoenix in December you're in for a treat. After personally spending countless NYE's on the streets of Manhattan it's an absolute pleasure to be able to wear a hoodie and jeans and still be comfortable. Book your hotels and air fare. Get your tickets... and come join the Herd in the desert for a New Year's Eve that you won't soon forget. Of course, you're welcome to enjoy it so hard that you don't remember it either.
Brewin' Down the House
WOW!!!!! I feel this sums up the entire night at Leftover Salmon's 3rd Annual Blue Ridge Jam, but I'll try to convey it a bit better in some detail.
There were a lot of firsts for me on Saturday, first time seeing Salmon since their hiatus in 2004, first time my 3yr old son went to a concert, first time my entire family took a road trip specifically for a show, and first time at the Pisgah Brewery, to name a few. I would like to state on the record here that the Pisgah Brewery has done an amazing job at creating a friendly environment all around and their "backyard", as I have affectionately dubbed their Outdoor Venue, is stunning!!! Quaint and intimate while still being rather large. They even have tree columns on stage to mimic the environment behind the stage. Really sweet spot I highly recommend checking out when you can!
The clan and I arrived about 30 min before the Jon Stickley Trio and posted up behind the soundboard and to the right. Side note, Jon Stickley Trio was a real treat as well and I'm really glad we got there early enough to see them. Anyway, in the break between the Trio and Spafford, I noticed a guy standing in the path with the same Spaffnerds/Star Wars shirt I was wearing, so I sent my daughter down to hand him some slaps. Indeed, the Spaffnerds had begun filtering to the outdoor space. Later, my new shirt twin would come up and introduce himself as Matt Smith. This is one thing I have not experienced in a long time. The immediate camaraderie between fans at a show is extremely uplifting. I know there are several of you I keep missing at shows, but we will meet, I have no doubt!!! Anyway, Matt and I chatted for a minute, I added to his starter pack of slaps, and gave him a bee jam sticker.
I eventually went back to my family and paced as I awaited the start of the set. First show back after a blistering summer festy tour. Another short set but they tend to make the most of those if recent history is any indication. Spafford takes the stage and I smile as I watch my daughter pause from playing with her new-found friend to cheer for Spafford!!
All My Friends rips out over the system. I had no idea gifting that bee jam sticker to someone would make the universe bless us with this opening sequence. There's no doubt from this short song that they came to throw down. Brian looks jazzed to be there and is immediately dancing around. They absolutely attack the opener, Red lays down a hot key solo, keep it short and sweet, as it should be and slide right into…
>Bee Jam! The only thing that my notes say for this song is WOW!!! And here's why: The one thing that drew me to Spafford's music more than any other element, is their ability show peaks and valleys. To me, they show more variation in this realm than most of the "rising star" bands I have heard. This Bee Jam is a particularly good example of that. The way they move as a group, from those soft, transcendent moments, into the heavy, shred fest is a beautiful thing to witness. The older lady next to us, the one my son adopted as soon as she sat down, even began smiling and bouncing in her seat, dancing around with my son. Like the ancient, green, rolling landscape surrounding them, they eased from peak to valley and back again. Of course, part of me was quietly hoping for a 40-50 min jam, knowing full well that wasn't likely, but you never know. Soon the tone of the jam changes, Brian and Cam purposefully drag the tempo down slightly and you can hear the transition clearly.
Really sweet, easy transition into People. The nice chill jam after the lyric section, was a great way to relax for a moment and catch your breath capped by a BEAUTIFUL piano solo by Red that evolved, effortlessly into the final build of the song. Again, I must remark on the ability to flow from peak to valley to peak. Stunning!!! Red gets my nod of appreciation in this opening sequence. Ripped a couple of sweet solos and provided amazing depth throughout the jam sections.
First break of the set. My son runs over, clapping and screaming "YAY!!!!" Red gets a shout out from Brian and they quickly jump into Leave The Light On. LTLO is always a fun song to hear. Everyone seems to like it, or at least have a fond appreciation for it, and it always seems to get people singing and dancing along. No exception here. This is one of the few songs even my wife, who is not a musicaholic like myself, knows. It also has the potential for huge jam options. They again show no signs of wanting to rush through a song. A nice instrumental stretch between verses and then they quickly settle into a spacey jam section. The build for this song was glorious. Slow and patient, it layered and built itself up so discreetly that about half way through it I thought, "How did they even get to this point without me noticing?" They end it strongly with everyone singing along to the chorus. Even my daughter has taken a break from her fantasy bubble to come over and dance and sing with me.
Another short break, this time with a Jordan shout out from Brian, then the soothing strut of Minds Unchained flows over the crowd. I can almost feel the smiles from across the yard. A nice easy, sustained intro led us into the verses. The tempo feels perfect, not too fast that it's pushing you along but not so slow as to be left behind. Again, the jam starts off easy and feels as if it is just one long, well-crafted build. Super tight and Brian just destroys the jam section. I also have a moment here to take it all in. The environment, music, people, the beautiful nature surrounding us, the moon slowly creeping up behind the stage as if it too wanted to be a part of this moment.
Plans shows up next on the setlist. I was really excited to hear this song live again. The last time I heard it was at my second show almost a year ago, before I dug into their music like a starving fox in a packed hen house. The moment they dropped into that Latin-esque breakdown, folks in the back near us began dancing with each other, smiling wildly. Red catches me several times throughout this song with his cascading flurries breaking over the top and then floating back to add more depth to the heart of the soundscape. Peaks and Valleys…again!!! Patient yet deliberant switches from one to the other. I spend some time during Plans with my daughter, up by the soundboard. I'm not sure she was as ready for that as she thought honestly. She enjoyed her time up there but was quickly eager to head back when I asked if she was done.
Ain't That Wrong was a perfect choice to end the set with. High energy, very danceable, and an overall fun tune. It felt like they wanted to leave an indelible stamp on their evening there. Really tight piano work by Red transitioning from rhythm to those graceful slides, Jordan and Cam just driving the song like Neal Cassady drove a stolen Cadillac, and Brian weaving in and out of it all!!! No frills, straight forward, shredding rock!! A really impressive way to end an amazingly tight, high energy set.
They may not have ripped off a two-song set, it was a festival type setting, but they played with a TON of enthusiasm and they were tight. They chose a great setlist, in my opinion, for the time they had as well as the crowd. Spafford was certainly the anomaly on the line-up for the day, but they fit right in to the more slam-grass eager crowd. Not surprising when you think of the place though. From the moment we pulled into the parking lot we were welcomed with friendly faces and kind smiles. Everyone we encountered, from those working to those there to see a show, were friendly, happy, and respectful, which made the whole experience one of those magical nights that you hope every show might be. Being able to share that experience with my whole clan there knocked it up another level for me. Spafford certainly made the most of their short time on stage…again. It left me super excited for what they are going to throw down this upcoming Fall Tour. I think it's going to be a lot of fun. Hope to see you out there 'nerds!!!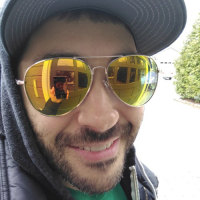 In the end we're a community, maybe even a family, and we help our own. Geoff Johnson, Red's brother, has been facing some daunting medical issues. He's a single father and a teacher in the state of Arizona. Let's help him out by contributing what we can to a GoFundMe which has been setup to deal with his medical bills. Every little bit helps, so even if you've got $5 to throw in, go for it.
Spaffnerds has made a donation to support Geoff thanks, in part, to your merch purchases and past donations. The money we have is here to support the community and we see no better way than lending a hand to our friend. Geoff's a great guy and I know he'll pull through this with grace and gusto. You can find out more here:
After an incredibly fun Brendan Bayliss birthday party UM show it was now time for what would be not only the highlight of my weekend, but one of my favorite Spafford show to date! These guys have a reputation of taking late night shows to another level and tonight would be no exception. This was my first time at the newly renovated HI-FI Indy and it's a cool venue. Limited to around 400 people, and with a bar stretching down the left side of the dance floor, we had plenty of room to boogie while never being far from a cold drink! Good acoustics too, for a room this size.
The set opened with Funkadelic and WOW(!) what a way to welcome the crowd. Tight, smooth, and funky as ever, this one built a soulful jam into a long seamless transition into Broken Wing.
A newer song of theirs with great vocals and a foundation for incredible jams, Broken Wing is quickly becoming a fan favorite and it's easy to see why. A somewhat chill jam gave way to Brian taking the lead with bright, soaring riffs that made the room feel 10x bigger than it was.
Next up was My Road (My Road). For a song that when released felt somewhat tame, My road (My Road) has turned into a perennial monster! Every member in the band seems to have their hands around various parts of the song. Red's crooning, Cam's surgical syncopation, Jordan's funky backdrop, and Brian's playful trips across the fret board all took turns leading the way during an extended jam that dropped flawlessly back into the end of the song.
There was a noticeable reaction from the crowd as the opening notes of Leave The Light On rang out. Always popular, "LTLO" is the song that started my love affair with this band and it has yet to ever disappoint. Brian, Cam, and Jordan were happy to lay the foundation as Red showed off his light fingers on the keys through the first of two jams. The second jam picked up the pace as Brian and Red both seemed to drive forward at the same time ending with another perfect drop back into the closing lyrics.
Spafford's upbeat rendition of the Gary Jules tune Mad World then started a run of three straight songs I had been hoping to hear going into the weekend. A common cover of theirs that I had yet to see live this one had the crowd getting down!
The set ended with what is probably my current favorite Spafford song, The Postman. The chill, melodic opening almost lulls you until the sudden tempo change clues you in to the song's true sinister nature. One of the sickest breakdowns in Spafford's catalog (imo) leads to the less than complex chorus, but fancy words just aren't needed in the audible odyssey that is The Postman! Seamlessly ranging from a funky groove, to shredding riffs, to piano scales, to electronic dance elements and back, this song is as fun as it gets. It was clear I'm not the only one who felt this way as the crowd absolutely got DOWN from beginning to end during this one. As the song ended and the band exited the stage I couldn't help but wonder, what encore could possibly top what we had just heard?
It didn't take long for the band to come back out with the answer in the form of the opening notes of The Reprise. THE. REPRISE! All shred. All the time. With an infectious riff that you can't help but rock out to this is one of the absolute best ways to close out a set. I don't care who you are, the sheer elation on Brian's face while crushing this song will make your inner air guitar rock god come out at some point. Mine did for the majority of the encore! What a way to end an incredibly fun weekend of music from start to finish. Time to go buy more concert tickets!
After an easy drive from St. Louis to Indianapolis it was time for night 2, and the first of two Spafford shows of the day! Finally a beautiful Midwest summer night! Between the cooler weather, it being Brendan Bayliss' (Umphrey's McGee) birthday, and knowing a lot of us had the Spafford late night after this show, there was an added energy throughout the crowd. Tonight was primed to be a dance party!
The set opened with what felt like a fairly standard When It Falls. I've now seen this song 2 of the 4 times it has been played live and the potential in each section of this song is immense! I'm REALLY excited for where this song could go once they stretch it out!
Next up was a rousing rendition of the always popular Ain't That Wrong. High energy right from the start and then settling into a groove that emphasized the fun in funky, this jam seemed to build from your toes until the entire crowd was getting down as one. To me one of the easiest measures of a great jam is when you think it has reached it's peak only for the band to take it to another level, and this version did exactly that!
I love Jordan's bass line during All In, especially as it leads through Red and Brian's almost Allman Brother's-esqe dueling scales, and ultimately to one of the best breakdowns Spafford has in their catalog. Brian's shredding through the first sections of this song gave way to Red leading a mellow jam (and perfectly timed breather) before Brian came back in to hammer this one home. It just amazes me that these guys get tighter and tighter every time I see them.
The set ended with more fireworks as Brian crushed more soaring riffs through America. This one was fairly straight forward, but that is NEVER a bad thing with this song. As technical as ever, the band has been absolutely on point throughout these sets. As they ended the set Brian said "See some of you tonight" and my anticipation for the coming late night could not have been higher!