Setlist, Attendance, and Recordings for: 2018-10-12 - Music Hall of Williamsburg - Brooklyn, NY
Wow…what a killer weekend! Each night was sick and so great to see so many friends and Nerds at the show! Awesome to meet so many of you, even if I don't remember it…post show can get pretty …hazy.
Anyway…Fuck Yeah, Friday night was sick.
After some hiccups trying to get out of work on time, I made it over to the venue to VIP Check-In and grabbed my poster and cup then went and got in line with all the Nerds already waiting out front. They let us in about 6:30 to catch the tail end of Soundcheck which included a rocking version of Simon & Lily, then after some discussion, a sick In the Eyes of Thieves.
After Soundcheck, we were all kept in the venue until showtime - and the bars weren't serving yet (lame) - but it gave us a chance to just hang out downstairs and say hi to a few more Nerds I saw rolling in then get up to a good spot before showtime.
Set 1:
A fat Lovesick Melody > Soil to open things up was great way to start the weekend. Really digging Lovesick Melody lately and have been loving the Soil jams since they started playing it. Funkadelic > The Remedy…FUNKADELIC > THE REMEDY. It's just that fucking good, like for real. I love the Funkadelic riff and anyone that was around me at all this weekend probably heard me and my buddy singing it "ba-da da-da dat-dat-da baaaa-da da-da dat-dat-da" over and over…It's Tuesday as I (started) writing this and I am still catching myself singing it. The groove into The Remedy was pretty stellar and then Remedy went straight bananas... it was sick. I've only caught Remedy once before, which was a pretty stand-out version (1/25/17 in Asbury - check that out, I'll wait..) so this had a lot to live up to, and it nailed it. Really cool jam here, dug the almost post rock kinda feel to it as it built up before Brian did those Brian things to bring us back into it. Honestly, they could have just ended the set there and I would have talked about how good it was for weeks. Living for the City was a great choice for a set closer and got me dancing into set break with everyone else.
BA-DA DA-DA DAT-DAT-DA BAAAAA-DA DA-DA DAT-DAT-DA
BA-DA DA-DA DAT-DAT-DA BAAAAA-DA DA-DA DAT-DAT-DA
BA-DA DA-DA DAT-DAT-DA BAAAAA-DA DA-DA DAT-DAT-DA
Oh, right…Set 2:
The Postman is always a great set opener and this one did not disappoint. Some really great interplay between the band but so much from Brian & Cam it was getting ridiculous. Cam has been getting better and better with the rest of them over the past year and a half and now that he's really started to push everyone harder and harder its great. You can tell Brian digs it too. So many times over the weekend Cam would start going ape shit and Brian would just light up and blast it was great. I am a very big fan of Hollywood and this was my first time (I think) catching it live. The jams out of this have been getting cooler and cooler lately and after the whistling section that felt like a "45 minute bird of paradise duet in an electric rain forest on one of the rings of Saturn" (shout out to @Johnny-Love - couldn't have worded that better myself) they take us through a really cool jam that I'm definitely going to be listening to more and more. The jam eventually takes a darker turn and works its way into the dirty funk Weasel intro. Weasel wasted no time, about 3 minutes in and it was a full-on dance party. This kind of stuff is what really got me to love Spafford. They can be untzing and getting weird but Red stays on that Electric Piano sound and just keeps them grounded and its such a cool combination that I love. Not that there's anything wrong with big 20 minute dance party jams, I get it - I do drugs, so I love them too, but this is better. I'm a huge fan of the bliss jams and it'd be a really hard choice if someone asked me to choose between Palisades and Alternate Ending as my favorite but we got both over the weekend so luckily I didn't have to. The Palisades jam was awesome and a great, b-e-a-utiful peak. HARD STOP. WEASEL DANCE PARTY IS BACK. Right where they left off and they rock us full blast to close the set. I'm tired. But I can always keep dancing.
Encore:
I think I saw the setlist someone got listing something else for the encore but I'm really glad they decided to do some Van instead. Have always loved Into The Mystic and after not hearing much in the way of Red vocals all night, it was really great.
Truly, a beautiful night of music…really hard to pick a favorite but this show is definitely in the Top 3 for the weekend.
All In It For The Ride
The text messages started rolling in about 9 a.m. "Tonight's the night my friend! You ready for the get down?" Indeed, I was! And the day would just get better. Already had a planned meet-up with all the 'nerds coming to town. Next thing we know another good friend decides to drive down that day after seeing tickets posted. Well this just keeps getting better!!!!
6 p.m. rolls around and we head into The Crying Wolf for some pre-show shenanigans. A few folks are there already and by 7, we are conversing with strangers as if we have known them all along. Some from out of town, some who live here, many have never met, until now. Doors open, and we all pay our tabs and walk the block to the Basement East. I see Red standing outside the bus with the Tour Manager(I think, Name?). I run over and hand them a stack of Bee Jam Spamps I had tucked in my pocket. I say "Thank you for all you do!", shake his hand and walk off to the door. There is a line at the door, good news for the boys, which gives me time to miracle someone waiting with an extra. "Anyone need a ticket?", I ask. After 3 groups finally someone says yes, I hand them the ticket and go to walk away.
"How much you want for this?", he asks.
"Fuck that! Enjoy the show my friend!"
"That's amazing!" I hear the woman say as I walk away. My smile grows wider
We finally get in and I am pleasantly surprised to see this space is much bigger than the original Basement on the West End of town. Way more boogie space. A quick break to the smoking porch and Spafford hits the opening notes as we walk in:
Standing Outside A Broken Phone Booth With Money in My Hand – My friend Larry called this one but not as an opener. At first, I'm thinking, "Wow, maybe we are in for a super spacey show with such a laid-back opener." Love this cover but never thought of it as an opener. I ease in to the fluid, almost languid melody of the Primitive Radio Gods Cover. The main body of the song drips slowly into a jam section, nice and flowing at first, but then it begins to build. A fiery peak that would set the tone for the evening. A straight pedal down and go kind of feel that leads to one of those softly cushioned drops. I catch Brian and Jordan have a moment here as they look at each other, nod, and smile. The drop slows to a funk strut and eases us right into…
>Backdoor Funk – Had a feeling this one would show up and it graces itself with such an easy entrance. The crowd, a great mix of veterans and noobs, immediately recognizes the shift and cheers. Red absolutely killed this song. I love hearing his cascades flow over the top of the sound, trickle down, and fade back into the soundscape. Truly magical!!!! Again though I notice that they seem to have the accelerator pushed a little more than the last few times I've seen them. The non-festy sets seem to have lit another spark among the band as they play to fans that want to hear them open up again. Not that the song was played faster, just that there is a drive and an undeniable energy they are attacking songs with. Cam continues his beast mode on the drum set and BDF finally comes back around to the final verse and gives us the first break of the set.
Sweet – I was so happy to hear this song! Even if it did feel like a quick downshift from the high pace openers. Beautifully played and sung though, and always a pleasure to hear live for me personally.
People – Fuck YES!!!!! I absolutely LOVE this song!!! Tempo was nice and upbeat without being too pushy. Like a lazy river just moving you along towards the river rapids which are just strong enough to rock the place. It seemed like a great way to pick up the feeling again without busting the doors down. Red rips a beautiful solo and drops us easily into the jam. (Here I'm going to rely on notes a bit as I was lost in one of my fav songs but apparently still had the ability to write notes about it.) There was a slow down moment in the jam where it felt like the drivers simply downshifted again without a clutch. Not jarring, but the kind that makes your stomach turn just a bit as your metaphysical self, slows slightly slower than the physical. This leads into a large build as, Spafford does(peaks and valleys). Patient and organic, Cam and Brian find little niches to up it. A flare here a cut time run there and the next thing you know, the familiar melody of people is back with Red serenading us again bringing the song to a close.
Electric Taco Stand – Final rager before set break. I find myself completely excited as I remember this is not a festy set and that there is a whole other set to come. My body, excited by the info my brain has just reminded me of, begins to dance as hard as it can. Brian is on point. Here I finally notice just how good the room sounds. For such a shallow, wide space they have done a hell of a job keeping the sound full and warm. Not one instrument seems to be fighting the other for space. Jordan thumping out rhythm and root notes melded perfectly with the soundscape Red was throwing down which leaves Cam and Brian open to really drive the piece. Not a long, jammy, version, but super tight with that high energy they have had from the get-go.
AAAAAHHHHHHHHHHHH, Set break!!!! That moment to collect your faces from the floor and go get some fresh air. While outside I run into several friends seeing Spafford for the first time. "I hear the term "Holy Shit!" several times. Walk off to find my group and run into some new friends I met at the meet-up earlier. Then another 'nerd walks by and we hug, happy that we finally get to meet in person after so many tries. One of the things I think makes this band special is the love that the 'nerds have for each other. Obviously there are going to be personalities that clash but I have seen so much love thrown around in this group and so much disparity squashed before it could take shape. The community is half of what makes going to see this band so special. I have friends I didn't even know I had until I met them.
Time for Set II
Aeroplane – Okay, okay. I know there are those out there who hate this cover, I'm here to admit it's not one of my favorites, but I'm not the type to complain about a setlist choice. If the boys are happy covering it then it means that they will put all they can into it. Aeroplane was pretty standard in my opinion, except for the nice little Jordan breakdown we got in the middle. Love to see them hand it over to Jordan occasionally. My friend Larry leans over to me and says, "Gas pedal!" Indeed, it doesn't feel that the energy has faded at all. Songs are light and upbeat, clean, and dancey. The jam begins to evolve into something and I can feel a switch coming…
>Double Time – One of the songs that just keeps creeping up in my favs list. This song is crunchy and energetic. Touching on those metal-esque tendencies like weasel. Here you can literally FEEL the energy being thrown back to the crowd as if they were saying, "Thanks for all the love!!! And here's some right back to ya!" All I managed to write in my notes for this was HARD!!!!!!!! They crushed it!! Brian wailing the melody over heavy handed drums, a thumping base, and floaty keys made this my song of the night. A friend grabs my shoulder and is amazed that this jam band can get so hard and crunchy then fade back to a funky strut before you finish your exhale. Just a lovely rendition of this song that bumped it a few notches on my must hear list.
Diana – A fairly light-hearted Romp through a song that dances on the edge between up-beat and pee break song. Another little gem I was hoping to hear live again delivered to me while I catch my breath from the mayhem that preceded it. Perfect placement for this one I felt.
All In – Shows up next and exclaims the boys are ready to drive this one home. Already I'm thinking this is gonna be the end and I look at my clock. "Damn! They have some time to fill so maybe a jammed-out version?" After the festy performances of this I was kinda hoping for a deep exploration. That wouldn't be in the cards though. The boys make their way through the orchestrated section and dive into that slow roll of the jam section. My friend and eye take a moment to acknowledge the energy is still high. "Gas Pedal!!!" he says. Indeed!!!! To my surprise the song begins to wind itself up and end. I look quickly at the time and then at my friends. Larry looks at me as if to say, "They still got time for my Weasel sammie!!!,,, but then…
Cleaning Windows – Going to be honest here, this one threw me. I love Van Morrison but not being a massive fan this one is un-familiar to me. At first, I am slightly disappointed but quickly realize that this might be a bust out. A quick sneak at the Spaffnerds.com and I get the title as well as check the times played. Sure enough, only paid twice, the last time 5 months ago. Very cool song and I'm interested to see what they do with it if it continues to show up. I was hoping for an "Into the Mystic" but being introduced to a new Van Morrison song while listening to my, currently favorite hot-handed band, was a huge treat and made me smile.
Space Gadget – No doubt this would be the end to Set II, and what an ending!!!! Love this song and everyone, even those who don't know it's coming, love to hear that Inspector Gadget theme at the end. Slightly dark with wonderful depth, SG feels like a great way to end such a high energy show. Of course, everyone smiles when they hit the Gadget section, dancing happily through.
Well, that was fun!!! What would an encore be for this show???
ENCORE:
America – PERFECT!!!!! America's hard, almost grungy, feel was a great cap to the show. Very rarely did they let off the gas throughout the show, and America would go on to get twisted! Screaming guitars over a fast paced beat allowing everyone to get that last bit of dance energy out and leave it on the floor. I was pretty sure they bled right into the next song, I didn't write notes during encore as I just wanted to let the final song wash over me, so I can't be certain of this. Bliss over took me for a moment and I sat there gazing at the stage in awe of this band and the community I have found myself being a part of. Setlist say no bleed so we will go with that until we get a recording. Side note – there was at least 1 taper there* To my surprise the boys still had one more left in the tank.
The Reprise – I honestly can not think of a better song, or song title, to end a show with. Light, bouncy, happy, super funky, and the title makes you feel as though the show was capped on both ends. Spafford drops us off into the night feeling completely jazzed, a smile on all our faces!!!
There are some nights you go to a show, where you can feel the energy in the room. This was one of those nights, NAY, it was one of those days. The energy began building in the morning, grew exponentially as the day went on and more pieces attached to the puzzle. People showed up unexpectedly and raised that level higher. The meet-up was top notch and I was so happy to meet some new friends as we carried our personal energies, melding them together for the night ahead. Part of me feels like the guys in the band felt it too. The last time they came through Nashville, which was the 1st time, I think people, including myself as that was my first time seeing them live, weren't quite sure what to expect. We left that show DAZED & AMAZED at what we witnessed. I immediately went home and bought tickets for the Asheville shows that night…I was hooked!!!
This time, we knew. We had been listening, studying, and traveling, just hoping they would squeeze Nashville in the next solo tour. They did!! We went and we brought a collective energy I haven't felt at a small show in a looooooong time. I hope they felt it too! I hope they know we want them back in Nashville anytime they want to visit. There are more 'nerds here than I expected, and there are many new ones after Thursday. Several of my friends called to thank me the next day for the recommendation. Amazing band and an equally amazing community they have grown over the years. As I sit here typing this, singing along to Hollywood with my 8yo daughter who now knows the words to several songs and requests them on a regular basis, I can't help but shed a tear of joy. This may just be that community we all crave in the jam band scene. The one that accepts you on the sole basis that you have music you like in common. Thank you for letting me, my friends, and my children be a part of the ride!!!!
Forever now known as SPAFFVILLE!!!! EAT MORE RHINESTONES!!!
The prospect of a weekday show is always an interesting experience for me – the excitement to get out and break up the mundanity of my typical flow, accompanied by the doubts of whether or not I actually want to drive multiple hours to and from my destination to be back at work the next morning. To go with that, I couldn't wrangle any friends to make the trip and I'd be flying solo. After the inevitable back and forth, I always come to the realization that I'm never bummed that I went to the show, only bummed that I didn't! So at 5:15 PM I got in my trusty Subaru Outback, Blue Mountain, and made the trek down to Columbus to see my favorite band - Spafford! I pulled up to A and R Music Bar about 15 minutes until show time, parked in the garage across the street and hurried inside. The venue is fairly small and doesn't have the most advantageous layout, with some support beams obscuring your view of the stage depending on where you are standing, but I easily made my way close to the front.
Before long they came out and lit right into It's A Bunch. The band seemed to spend the composed portion of the song getting adjusted to the stage and Brian was signaling to the sound guy off and on to get his mix where he wanted it. Moving into the jam, they quickly settled into a nice groove and effortlessly made their way to the first peak of the night. At this point a sense of relief warmed over me as I got to spend the next few hours in my favorite space – live improvised music!
Cooling down, they segued on a dime into a jam space that led into Lonely. After melodically moving around an intro jam, Brian started teasing the call and response portion of All In, as Red followed him, providing a fun little moment. This is why we come to these things, right? When they kicked into the main groove and lyrical portion of the song, Brian started dancing around and was singing along the whole time. It's moments like these where you can tell these guys really love playing their songs and it makes it such a joy to watch. Into the jam they developed a deep driving groove, led by the rhythm triumvirate, while Brian floated numerous pleasant melodies over the top. Jordan eventually shifted to a two chord vamp that allowed Brian to soar back into the progression, and bring it on home, to cap a solid 1-2 punch to start the show.
After a short pause, they kicked into Legend. This is a recent favorite of mine and ballads like these are one of the many reasons I love this band. The solo section provided a very poignant moment and it felt like the whole room was on pins and needles. The aforementioned rhythm section does such a phenomenal job of controlling the energy for Brian to build monumental solos over. This was on full display here as they patiently shifted the energy upwards and let Brian work his guitar magic to conjure a peak so high it would make Everest cower in it's shadow!
Coming out of the ballad, they kicked it up a bit with a tasty Virtual Bean Dip that saw Brian using his volume pedal for some really nice swells and Cam driving the beat like the motherfucking beast he is. The first set ended with a nice funky take on Catfish John that had the majority of the crowd singing along.
During set break I chatted with a few friends from the area, grabbed a water to hydrate (sober night - ya!) and re-positioned myself a little further back in the crowd as I like to get the best mix possible (and I can be pretty picky). As they ripped into All My Friends, I was immediately pleased with my relocation as the overall mix in my new spot was markedly better. This was perfectly timed as I had a little trouble hearing Red in the first set and he really ripped his solo here!
The transition into Bee Jam slayed as usual and queued up the musical highlight of the night for me. The jam started with a slick syncopated groove from all four members and saw them take their time exploring this theme for a while. Eventually, Cam brought in his hi-hat with a groove reminiscent of Walls (foreshadowing!), as Red textured with his clav to real nice effect, and Brian added those melodic leads he does so well. Brian explored a warm filtered tone for a bit before bringing on the overdrive for a little bite. I absolutely love the moments when Brian kicks in that first level of overdrive - we all know what's coming! Patiently, they built up the energy to mountainous levels and Brian laid on the wah pedal to blast us off into the Promised Land.
Coming back down, they transitioned seamlessly into Walls (foreshadowing!). I am always amazed at their ability to explore a constant underlying groove for extended periods of time without ever getting boring or stale. That's the mark of truly talented musicians in my eyes. Red stuck his organ perfectly into open space while Brian used heavily echoed tones for some different melodies. He has definitely added a few new sounds with his recent pedalboard update and it's a pleasure to listen and geek out to as a fellow guitar 'Nerd. They nimbly explored a single tonic for a bit until Jordan added some additional roots. This put a big smile on Brian's face as he rung in another glorious peak before moving to the end of the song. You could tell the band was fired up about the preceding sequence as they played the composed ending of the song with a little extra gusto. Bee Jam > Walls was the highlight of the night for me and a perfect display of the bands improvisational prowess.
After a short pause they fired up Lovesick Melody and rocked it out right into Soil. This song is so aptly named because it lays down that dirty, filthy funk EVERY. SINGLE. TIME. and this was no exception.
To close out the set they treated us to a pleasant take on Parody, which is a song I am not too familiar with, but it was a nice change up after the filth of Soil and jam madness earlier in the set.
The boys left the stage and quickly returned to rip through Mad World and bless us with a few more beautiful peaks before sending us on our way. Having a 2.5 hour drive home, I did not stick around long, and left the venue feeling refreshed, inspired, and satisfied with my Tuesday night trip! Until next time y'all…
We are nerds. From Chicago. Who now live in Phoenix. The last time we saw the guys live was the heady NYE run which basically means it has been WAY too long in between Spafford shows. We were planning on doing the CO run in March, but adulting unfortunately got in the way. We boarded our plane geeked out for the shows and a packed weekend of family and friends in our Sweet Home Chicago. We met up with our homies Tom and Sarah Sommers (two of our favorite people in this universe) and went for a drink across the street from HOB a few hours before doors. What did we talk about? Dunno. What did we drink? Dunno. All we cared about was time for doors and securing our rail spot, just where @Bee-Man-Dan likes it right in front of Brian and Jordan. We met up with @LAfadeaway and @mdjabber, you know the ones, and got into the Foundation Room to start pre-gaming properly. Thanks for the hook up, Lance, you rock.
The opener Southern Avenue came on. They weren't bad, got us moving and warmed up for the Phx Four to get on out there. At some point during the opener Sarah looked way up into the balcony and spotted Brian and Jordan checking out the scene as well. We started waving at them like the total Nerd girls we are. They waved back and I am sure we giggled like we were back in 4th grade. The room was starting to fill and get louder and louder (chomp-chomp).
We had a few friends meeting us at the show that had no clue what they were in for. There is no other way to explain Spafford other than to cajole and coerce your friends into seeing them. They had no idea what they were in for, even for the Phish/Dead fans they are. There are Nerds everywhere and you could feel the collective love and anticipation in the air. Love and hugs abounded with Nerds meeting Nerds for the first time, running into old friends, new friends, wooks, fans, people that were checking out other Big Weekend shows and didn't know what they were about to experience, the whole gamut.
The boys come on and drop into Red's Jam > The Postman and it took us the entire 40 something minutes of this to realize that "our" beloved FC BEE is back on Jordan's amp, with a noticeable eyelift, I wonder which of the crew has a side gig as a Plastic Surgeon? That sweet little Bee that is so very meaningful to us was tucked into the amp like the 6th member of the band (Chuck Johnson is #5 if ya didn't know) and as dorky as it seems, made me tear up just a bit. Or maybe it was from the vape haze, who knows.
The fire cover of Too Close starts and I realize that we are getting near the end of the first set. How is that possible when I swear they had just started playing like 5 minutes ago? Ain't That Wrong was a perfect set one closer with the Sax stylings of the one and only Jason Singer, which if you don't know the story about this guy you are missing out. I will save you the wear and tear on your phalanges by not having to search for the Relix article that tells all.
By this time I had left my sacred rail spot to take care of a friend of ours that was over-served and missed saying goodbye to some of our friends that had come to the show and had to leave at set break. Find out why. Just kidding, guys, I love you all!! What I did notice from my babysitting perch was that the place was PACKED. I saw Security going after people for vaping, doesn't surprise me that much given the venue, but really seemed kinda lame. Everyone was pretty cool, I didn't see too many people in the crowd getting out of hand.
During set break we were all still on our Spafford adrenaline high counting the minutes for set two. What I did notice was that the chompers were in full force. A bone of contention in the jam scene, but something that is pretty unavoidable at a venue like this with a music filled weekend scheduled with bands playing in different spots all over the city. Some people come to hear the music as the background and catch up with friends like its Coffee Talk, some come to get lost in the funk these boys throw down. I know which crowd I'm in, I would rather absorb and experience what they are putting out there other than talking all over it, but whatevs, besides turning around and telling people to shut the fuck up (which I have been known to do before) there is not much that can be done about it.
Set break is over, and the crowd is just waiting to see what we are going to be served for second set. Lovesick Melody That's right Lovesick fucking Melody > Soil pure magic. Those lyrics though:
It all gives way to what's to come in an essential ebb and flow.
We breathe it deep and let it go and move within
this fragile moment we call life!
Damn! Why can't I put my feelings into lyrics and notes like that? Oh right, because I am not talented and this is why I am a music lover, not a musician, singer, or songwriter. My 4th grade chorus teacher during practice one day told everyone to keep singing except for me. Then he said "Hey Lisa, see how much better the chorus sounds without you?" So my dreams of a singing career were shattered, which is fine by me, let the experts do their thing so we can just enjoy the sweet jammy goodness that comes out of these guys.
Todd's Tots is served up with all the crispy goodness you would expect. So so good. That's all I have to say about that. My Road (My Road) is more pure Spaff magic. This is another one that speaks to me:
This road isn't easy, but it'll all be worth it.
No cause for alarm.
Out of sight, but it's on my mind.
On Fire BOOM! we know the end of second set is closing in on us. This is another sick cover that they just slay. How is N1 almost over? Say it isn't so. The crowd was on fire and the entire HOB neighborhood must have been shaking from the sound that had just filled up the venue for several hours.
It's just midnight in The Chi, the boys walk back out for encore….what are we gonna get? You never know with this crew. Red lays down the opening notes of Beautiful Day. Our 16th wedding anniversary was ushered in by a Beautiful Day encore. It doesn't get much better than that……and we knew that Night Two was going to bring some sticky, sick, insanity that one expects from a late night show. We floated out of the venue so pumped, happily exhausted, and hungry as fuck so we did what has become tradition for Dan and I after any show or night in the city…a proper stop at New York Bagel and Bialy. The best 24 hour deli you can find, it sits on the border of Chicago and Skokie (60076 shout out!) and it is the perfect stop when you are starving but it's too late to sit down somewhere and you don't want Colon Blow (Taco Bell) before catching some zzz's. We may or may not have left an IKI slap there that some other Nerds (Warren and Tim) may or may not have found when they stopped there too. Perfect ending to the first act of our Big Weekend adventure.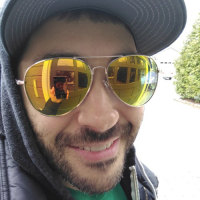 Nerds! Here we sit as the trees change color, the hoodies come out, and we are bathed in the joy, or horror, that is pumpkin spice. Okay, who am I kidding, I live in Arizona, the trees don't change and the hoodies don't come out until December. In fact, the only harbinger of the change in season is the inevitable coming of Spafford's Fall Tour which begins TOMORROW! (Cue gasp.)
In celebration of the joy that will befall (get it... it's a pun...) our ears, hearts, and minds over the next few months we are kicking off a new pin and a new hat in the Spaffnerds store, and we're giving away (2) 12 months subscriptions to Nugs.net! Yes, you can spend an entire year listening to all your favorite jam bands at no cost to you while wearing a cool hat with a funky pair of pins stuck in it.
Check out these cool new products in the store:
Woah! Awesome! How's it work???
There are (2) subscriptions being given away. There are 2 ways to enter:
Buy Something
We're going to give (1) subscription to Nugs away to a lucky nerd who buys something (other than stickers) from the store. It doesn't have to be a new product, and each purchase entitles you to 1 entry. That's each sale, not each item in the cart. In order to protect the privacy of our buyers we will do that drawing offline and contact the winner directly. We will ask his or her permission before posting his or her name.
Raise your hand
We're going to give (1) subscription to a lucky winner who does nothing more than add his or her name to this post. All you've got to do is log in with your account (or make a new one) and then comment on this post saying you want to be entered in the drawing. Sure you can also like our Facebook Page and follow us on twitter, and maybe even check out our YouTube Channel, but that's not required.
Woah! Awesome! What are the details??
We'll draw for both subscriptions next Thursday, 10/11/2018 at 12:00 (ish) PST. We'll draw the first subscription in private, as mentioned above. The second subscription we will draw on facebook live in the same way we have done in the past. We'll contact a lucky winner through spaffnerds.com's chat messenger and also post the winner to this post. So be sure to check back here next week.
You can't win both prizes. But you're welcome to enter both drawings. If you win the first we'll just take you off the list for the second. If you've already won one of these drawings in the past, and your free subscription is still active, you can't win again. Be fair to the other Nerds.
Why do you keep saying "Woah! Awesome!", are you actually Keanu Reeves?
No. Don't be ridiculous. But man, Bill's stepmom is hot.
If you're new here
If you're new to spaffnerds we encourage you to take a look around. Track your shows, find free soundboards and try out the embedded audio player, check out one of the 38 shows we have with full show video, or post on the forums to engage with the other nerds.
Vote in the coming elections!
Seriously. You need to register to vote and you need to go out and vote. This may be the most important election of your entire life. Get out and vote. Want more info... check out Headcount. You'll see these guys at shows, staffed by volunteers like you who want their fellow Nerds and hippies to be better represented in politics. Also check out vote.org for easy registration and information. You need to vote. Go vote. VOTE!