Review: 9/29/2017, The Foundry - Philladelphia, PA
Leaving the 8x10 on Thursday night in Baltimore after Red & Co's lovely rendition of Beautiful Day and waking up to a perfect autumn morning really set the tone for what would be a SpaffTastic evening. My excitement had been mounting all week. It was an opportunity to see a sellout show in my home town with many friends old and new.
Everyone had a great time at the pre-show meetup and I got to meet several s'nerds before the show. Around 8pm we headed into the venue and I snagged a bunch of new merch including the Philly print by Brian Bojo, which is so cool!
The stage was set, the house music bumping, and the "I'm Killing It!" stickers were being passed out all around me. It was certainly an amped up crowd eagerly awaiting an Evening with Spafford.
What better way to start off the show but with Dream Jam. The slow melodic buildup with Brian and Red exchanging jams throughout played right into the anticipation of the sell-out crowd. The peak was right on point and Cameron helped carry the smooth transition into Catfish John. Always a crowd pleaser, tonight's version did not disappoint. As soon as I heard the opening notes of Walls I knew we were in for a special night. The energy level was fantastic and jams were tight with Brian taking the early lead guided by the tight rhythm delivered by Cam. Legend was a delicious change of pace before they unleashed a masterful version of Backdoor Funk. Cam and Jordan handled the song with precision and power that really helped guide several solos by both Red and Brian. A slow and dirty groove ultimately erupted into a Moss solo that had veteran fans and newcomers in awe. As if that wasn't enough of a first set, they busted out Take Your Mama, the hard rocking cover by the Scissor Sisters that closed things out with bang.

(Photo by Kirsch)
Being just steps away from Independence Hall must have been on their minds as they ripped into the second set opener America. All four members totally in lockstep with each other brought the 500+ Foundry crowd along with them every step of the way. Space Gadget was a very pleasant surprise, the first one of the Cam era, and it had the crowd cheering and singing along before Brian stretched his go go gadget fingers to finish it out. Red's Jam took center stage. Fast paced yet extremely patient, the jam that ensued was one of the best of the tour. The high octane continued right into a Weasel which gradually calmed into an ambient bliss before building back up to the goose bump inducing peak that you can only get from Weasel.

(Photo by Kirsch)
Philly is officially home to cheesesteaks, Rocky, and monster Postman jams. After the much loved cover Sweet, the band delivered The Postman for the ages and the second one the City of Brotherly Love has witnessed this year (see 01/24/2017).
It was a great night filled with amazing friends and amazing music. I can't wait to see what more this fall tour will bring for the band as every night they seem to be getting better and better. The community of fans is becoming one of the most dedicated I've ever seen with live streams, social media posts, and of course a dedicated fan site. It's an exciting time to be a fan of music and it's an exceptionally incredible time to be following Spafford. They are truly great guys with incredible talent and a dedication to delivering great jams night after night. See you all on tour somewhere soon!

(Photo by Kirsch)
9/27/2017 @ Charlottesville, VA

2017 has been a year full of changes for Spafford. The band started off with their first ever tour of the east coast and went through a lineup change soon after. Cameron Laforest took over on drums for long time member Nick Tkachyk and many fans, including myself, were worried about the ramifications of switching drummers at this point in the band's development.
Cameron has truly made the position his own, and Wednesday night in Charlottesville was a great showcase of this.
The last time I had seen Spafford was at the Phish after show in August, which was also my first time seeing the band with Cameron behind the drums. Although the two shows were less than two months apart there was an obvious difference between the two performances. Even though the BB King's show was very good, you could tell the band was still working on becoming comfortable with their new member and figuring out how he would affect their sound. It seems by now they have reached a comfort level that allows them to make some truly great music.

Wednesday's show started off with the newest Spafford song Steak Sauce, and by the time they had transitioned into ETS, it seemed clear to me that this show and the rest of fall tour were going to be great.

Cameron is excellent at pushing the tempo in songs and is, in general, an aggressive drummer.
The Lonely from the second set is a great example of this. Brian seemed visibly amused at how quickly they were playing it, but the increased tempo seemed to suit them well and the following jam built off it beautifully.
Talking to people before the show, it seemed like most them were seeing Spafford for the first time, but were somewhat familiar with their music and very excited for the show. The Southern was noticeably fuller than the last time they played there, and the crowd was definitely more involved with the show. There were plenty of song requests called out, particularly Salamander Song, and by the end of the first set it was apparent they had matched or exceeded the expectations of most of the people in attendance, including my own.
Although I had seen them a few times before Wednesday night, something seems different about their playing compared to last tour, and besides having a new drummer, they seem more relaxed and in their comfort zone this time around. By bringing on some additional crew members for this tour, they have lessened their own responsibilities and can focus more on the music. Wednesday night saw very patient and consistent playing across the two sets, with my personal highlights being the Steak Sauce > ETS opener and the Lonely > Parody segment from the second set. After leaving The Southern a little past midnight, I walked to my car excited for the next night in Baltimore, and very optimistic for the future of this band.
The next night in Baltimore featured music just as good if not better as the band made their way north. Before the show started there was an obvious buzz in the air of the sold out 8x10 over what was about to take place, and the band was greeted eagerly as they took the cramped stage.
They once again opened with an instrumental, this time choosing the relatively new It's a Bunch. The very solid first set featured the same tight and aggressive playing from the night before, with the highlight being the high energy Minds Unchained jam that transitioned perfectly into the ending of Ain't That Wrong, which finished the version from the night before.
The band maintained their momentum into the second set, with a great Leave the Light On to start the second half of the show, before playing multiple fan favorites including a massive Virtual Bean Dip > The Reprise to the end the set.

A Beautiful Day encore is always a great way to the end the show, and this time was no exception.
I would not be surprised if this was the last time they played the 8x10, which is disappointing as it's a great venue to see a show, but they have clearly established a fan base in Baltimore, and they may need a bigger venue the next time they come to town.

Both shows offered tight composed sections and patient, exploratory improv, and anyone who was at the shows or has listened to them online has hopefully realized that Spafford has not wasted anytime warming up, and have hit the ground running at full speed.

If you have not seen them this tour or at all, I highly suggest doing so if you can, as they probably won't be playing in rooms this small for too much longer.
Special thanks to @ronskiiiii for sharing his photos for this review!
I first discovered my new favorite jam band, Spafford, back in February of this year. They came to Octave in Covington, KY. I was unable to attend the show but was interested in them as I am always looking for new bands to listen to. I was so ecstatic when I first turned on Electric Taco Stand.
Leading into festival season in Ohio I was on the search for where they might pop up and here came Resonance Music and Arts Festival. With an already stacked lineup, Resonance became the go to festival of the year for this mid westerner. But as a new Spaffnerd on the scene, I patiently waited all summer for their 2 sets at Resonance. I told my best friend, Michele, about them and we couldn't wait to see them live for the first time together.

They opened with Mind's Unchained to set the late night festival mood right. It was a hot and humid setting underneath the Woodlands Stage tent. As my first ever Spafford experience, I could tell right away this was not your ordinary jam band. I had my trusty air guitar out for the entire hour and a half set.

Brian with his intriguing technical prowess on the fret board of his guitar kept me more entertained for that set then I was the entire weekend COMBINED.

Red and Jordan kept the groove and funk progression going and had their own spots throughout the night. They kept the big, sweaty crowd moving and dancing on their feet while everyone kept the beat with Cameron manning the drums. Having our traditional front row party, Michele and I danced and grooved to every song.
The hour an a half set included, Leave The Light On, It's A Bunch, Ain't That Wrong, Backdoor Funk, and The Postman to close out the set. They left us all cheering and wanting more. Well, for us lucky ones that caught their first set, we had one more night of Spafford ahead of us.
Awaiting this set since the last one ended, Resonance had a TON of good bands for Saturday. Like, The Motet, The Main Squeeze, Yonder Mountain String Band, just to name a few. But Spafford was the band of the weekend for me personally and I was jokingly renaming Resonance, "Spaffordfest".
As I was walking around the festival I was informing everyone I came across about Spafford. I reminded everyone they had a 2nd chance to witness history later that night back at the Woodlands Tent for their 2nd set.


They opened the show with an exciting Dream Jam that kept everyone piling in the tent once again for another moment none of us wanted to miss. I started seeing the "I'm Killing It" stickers dance around me. My best friend Michele, was approached and given a cherished sticker.

With jams like: Weasel> Palisades > Weasel and All In, we gave it our all for the band Spafford and all their glory!

With more groovy beats from Cameron and Jordan to keep our feet moving plus the mind blowing, shred master Brian, and Red dancing his fingers along every key stroke, this 2nd, hour long set, woke everyone back up after a long 3 day festival. It shook us to the core as they closed the night off with America and The Reprise.
All in all it was a great weekend of music and entertainment. Spafford is the new hottness on the rise and I can't wait for those Fall tour dates!
Hello everyone, I hope you had a great summer and welcome to the second segment of the Spafford Six-pack Series on Spaffnerds.com, Oktoberfest Edition. For those you who remember the Summer Six-pack, we will be keeping a similar format, but this time around we will be focusing on Spafford shows from the month of October. This October, Spafford will play 22 shows, some of which will surely be instant classics. To get your minds and bodies ready, take a listen to these 6 shows from Octobers past, some classics, some less known. Please click the links to the show pages below, give the recordings a listen, and let us know what you think! So without further ado, here is your Spafford Oktoberfest Six Pack.
2012-10-04 Vinyl @ Hard Rock Hotel & Casino - Las Vegas, NV
https://spaffnerds.com/shows/2012-10-04
2014-10-02 Rhythm Room - Phoenix, AZ
https://spaffnerds.com/shows/2014-10-02
2015-10-03 Bricks and Bones - Prescott, AZ
https://spaffnerds.com/shows/2015-10-03
2015-10-10 The Launchpad - Albuquerque, NM
https://spaffnerds.com/shows/2015-10-10
2015-10-30 Last Exit Live - Phoenix, AZ
https://spaffnerds.com/shows/2015-10-30
2016-10-28 Last Exit Live - Phoenix, AZ
https://spaffnerds.com/shows/2016-10-28
All of these shows have high quality recordings, which are available on their respective archive.org pages, found on their show pages linked above.

Photo Credit: @Cody Soule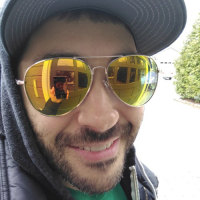 Nerds, we are super excited to announce an AMA with @Jon-Rose on Friday 9/22 at 2PM Eastern. This is a chance for you guys to ask Spafford's primary print maker about... well... anything. The band just released an official video which shows the artist at work creating the VIP poster for the 11/11/2017 Globe Hall, Colorado show:

We'll kick off the AMA right here on this thread. So think up some good questions, feel free to post them in advance, and Jon will jump in tomorrow to get you some answers. I know what I'm going to ask... Why does Colorado get the BEST prints???
EDIT: The live AMA is over but Jon mentioned that he'd still answer some questions if you post them below. Otherwise we are deeply honored by the time that Jon has taken to reach out to the community. On a personal note, I loved reading his thoughtful and introspective responses to all of your questions. It's a treat to get to see into the mind of an artist. Trust me... it's much prettier than the mind of a software engineer :P
THANKS JON!