We are nerds. From Chicago. Who now live in Phoenix. The last time we saw the guys live was the heady NYE run which basically means it has been WAY too long in between Spafford shows. We were planning on doing the CO run in March, but adulting unfortunately got in the way. We boarded our plane geeked out for the shows and a packed weekend of family and friends in our Sweet Home Chicago. We met up with our homies Tom and Sarah Sommers (two of our favorite people in this universe) and went for a drink across the street from HOB a few hours before doors. What did we talk about? Dunno. What did we drink? Dunno. All we cared about was time for doors and securing our rail spot, just where @Bee-Man-Dan likes it right in front of Brian and Jordan. We met up with @LAfadeaway and @mdjabber, you know the ones, and got into the Foundation Room to start pre-gaming properly. Thanks for the hook up, Lance, you rock.
The opener Southern Avenue came on. They weren't bad, got us moving and warmed up for the Phx Four to get on out there. At some point during the opener Sarah looked way up into the balcony and spotted Brian and Jordan checking out the scene as well. We started waving at them like the total Nerd girls we are. They waved back and I am sure we giggled like we were back in 4th grade. The room was starting to fill and get louder and louder (chomp-chomp).
We had a few friends meeting us at the show that had no clue what they were in for. There is no other way to explain Spafford other than to cajole and coerce your friends into seeing them. They had no idea what they were in for, even for the Phish/Dead fans they are. There are Nerds everywhere and you could feel the collective love and anticipation in the air. Love and hugs abounded with Nerds meeting Nerds for the first time, running into old friends, new friends, wooks, fans, people that were checking out other Big Weekend shows and didn't know what they were about to experience, the whole gamut.
The boys come on and drop into Red's Jam > The Postman and it took us the entire 40 something minutes of this to realize that "our" beloved FC BEE is back on Jordan's amp, with a noticeable eyelift, I wonder which of the crew has a side gig as a Plastic Surgeon? That sweet little Bee that is so very meaningful to us was tucked into the amp like the 6th member of the band (Chuck Johnson is #5 if ya didn't know) and as dorky as it seems, made me tear up just a bit. Or maybe it was from the vape haze, who knows.
The fire cover of Too Close starts and I realize that we are getting near the end of the first set. How is that possible when I swear they had just started playing like 5 minutes ago? Ain't That Wrong was a perfect set one closer with the Sax stylings of the one and only Jason Singer, which if you don't know the story about this guy you are missing out. I will save you the wear and tear on your phalanges by not having to search for the Relix article that tells all.
By this time I had left my sacred rail spot to take care of a friend of ours that was over-served and missed saying goodbye to some of our friends that had come to the show and had to leave at set break. Find out why. Just kidding, guys, I love you all!! What I did notice from my babysitting perch was that the place was PACKED. I saw Security going after people for vaping, doesn't surprise me that much given the venue, but really seemed kinda lame. Everyone was pretty cool, I didn't see too many people in the crowd getting out of hand.
During set break we were all still on our Spafford adrenaline high counting the minutes for set two. What I did notice was that the chompers were in full force. A bone of contention in the jam scene, but something that is pretty unavoidable at a venue like this with a music filled weekend scheduled with bands playing in different spots all over the city. Some people come to hear the music as the background and catch up with friends like its Coffee Talk, some come to get lost in the funk these boys throw down. I know which crowd I'm in, I would rather absorb and experience what they are putting out there other than talking all over it, but whatevs, besides turning around and telling people to shut the fuck up (which I have been known to do before) there is not much that can be done about it.
Set break is over, and the crowd is just waiting to see what we are going to be served for second set. Lovesick Melody That's right Lovesick fucking Melody > Soil pure magic. Those lyrics though:
It all gives way to what's to come in an essential ebb and flow.
We breathe it deep and let it go and move within
this fragile moment we call life!
Damn! Why can't I put my feelings into lyrics and notes like that? Oh right, because I am not talented and this is why I am a music lover, not a musician, singer, or songwriter. My 4th grade chorus teacher during practice one day told everyone to keep singing except for me. Then he said "Hey Lisa, see how much better the chorus sounds without you?" So my dreams of a singing career were shattered, which is fine by me, let the experts do their thing so we can just enjoy the sweet jammy goodness that comes out of these guys.
Todd's Tots is served up with all the crispy goodness you would expect. So so good. That's all I have to say about that. My Road (My Road) is more pure Spaff magic. This is another one that speaks to me:
This road isn't easy, but it'll all be worth it.
No cause for alarm.
Out of sight, but it's on my mind.
On Fire BOOM! we know the end of second set is closing in on us. This is another sick cover that they just slay. How is N1 almost over? Say it isn't so. The crowd was on fire and the entire HOB neighborhood must have been shaking from the sound that had just filled up the venue for several hours.
It's just midnight in The Chi, the boys walk back out for encore….what are we gonna get? You never know with this crew. Red lays down the opening notes of Beautiful Day. Our 16th wedding anniversary was ushered in by a Beautiful Day encore. It doesn't get much better than that……and we knew that Night Two was going to bring some sticky, sick, insanity that one expects from a late night show. We floated out of the venue so pumped, happily exhausted, and hungry as fuck so we did what has become tradition for Dan and I after any show or night in the city…a proper stop at New York Bagel and Bialy. The best 24 hour deli you can find, it sits on the border of Chicago and Skokie (60076 shout out!) and it is the perfect stop when you are starving but it's too late to sit down somewhere and you don't want Colon Blow (Taco Bell) before catching some zzz's. We may or may not have left an IKI slap there that some other Nerds (Warren and Tim) may or may not have found when they stopped there too. Perfect ending to the first act of our Big Weekend adventure.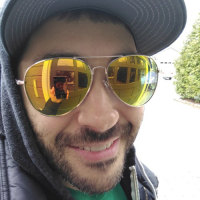 Nerds! Here we sit as the trees change color, the hoodies come out, and we are bathed in the joy, or horror, that is pumpkin spice. Okay, who am I kidding, I live in Arizona, the trees don't change and the hoodies don't come out until December. In fact, the only harbinger of the change in season is the inevitable coming of Spafford's Fall Tour which begins TOMORROW! (Cue gasp.)
In celebration of the joy that will befall (get it... it's a pun...) our ears, hearts, and minds over the next few months we are kicking off a new pin and a new hat in the Spaffnerds store, and we're giving away (2) 12 months subscriptions to Nugs.net! Yes, you can spend an entire year listening to all your favorite jam bands at no cost to you while wearing a cool hat with a funky pair of pins stuck in it.
Check out these cool new products in the store:
Woah! Awesome! How's it work???
There are (2) subscriptions being given away. There are 2 ways to enter:
Buy Something
We're going to give (1) subscription to Nugs away to a lucky nerd who buys something (other than stickers) from the store. It doesn't have to be a new product, and each purchase entitles you to 1 entry. That's each sale, not each item in the cart. In order to protect the privacy of our buyers we will do that drawing offline and contact the winner directly. We will ask his or her permission before posting his or her name.
Raise your hand
We're going to give (1) subscription to a lucky winner who does nothing more than add his or her name to this post. All you've got to do is log in with your account (or make a new one) and then comment on this post saying you want to be entered in the drawing. Sure you can also like our Facebook Page and follow us on twitter, and maybe even check out our YouTube Channel, but that's not required.
Woah! Awesome! What are the details??
We'll draw for both subscriptions next Thursday, 10/11/2018 at 12:00 (ish) PST. We'll draw the first subscription in private, as mentioned above. The second subscription we will draw on facebook live in the same way we have done in the past. We'll contact a lucky winner through spaffnerds.com's chat messenger and also post the winner to this post. So be sure to check back here next week.
You can't win both prizes. But you're welcome to enter both drawings. If you win the first we'll just take you off the list for the second. If you've already won one of these drawings in the past, and your free subscription is still active, you can't win again. Be fair to the other Nerds.
Why do you keep saying "Woah! Awesome!", are you actually Keanu Reeves?
No. Don't be ridiculous. But man, Bill's stepmom is hot.
If you're new here
If you're new to spaffnerds we encourage you to take a look around. Track your shows, find free soundboards and try out the embedded audio player, check out one of the 38 shows we have with full show video, or post on the forums to engage with the other nerds.
Vote in the coming elections!
Seriously. You need to register to vote and you need to go out and vote. This may be the most important election of your entire life. Get out and vote. Want more info... check out Headcount. You'll see these guys at shows, staffed by volunteers like you who want their fellow Nerds and hippies to be better represented in politics. Also check out vote.org for easy registration and information. You need to vote. Go vote. VOTE!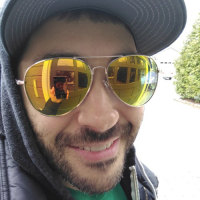 It's finally here! The NYE announcement you've ACTUALLY been waiting for. Though not nearly as surprising as where some other bands have chosen to play, Spafford will return to PHX to give some love to the hometown AZ crowd. The Spaffour will play 12/30 and 12/31 at The Van Buren in downtown Phoenix.
Tickets go on sale to the public Friday at 10am PST but there's a presale on Thursday and VIP packages go on sale tomorrow. As always you can buy your tickets through Spaffnerds and help support the site.
We're really excited to welcome the boys home to the desert to ring in the New Year. If you've never been to Phoenix in December you're in for a treat. After personally spending countless NYE's on the streets of Manhattan it's an absolute pleasure to be able to wear a hoodie and jeans and still be comfortable. Book your hotels and air fare. Get your tickets... and come join the Herd in the desert for a New Year's Eve that you won't soon forget. Of course, you're welcome to enjoy it so hard that you don't remember it either.
Brewin' Down the House
WOW!!!!! I feel this sums up the entire night at Leftover Salmon's 3rd Annual Blue Ridge Jam, but I'll try to convey it a bit better in some detail.
There were a lot of firsts for me on Saturday, first time seeing Salmon since their hiatus in 2004, first time my 3yr old son went to a concert, first time my entire family took a road trip specifically for a show, and first time at the Pisgah Brewery, to name a few. I would like to state on the record here that the Pisgah Brewery has done an amazing job at creating a friendly environment all around and their "backyard", as I have affectionately dubbed their Outdoor Venue, is stunning!!! Quaint and intimate while still being rather large. They even have tree columns on stage to mimic the environment behind the stage. Really sweet spot I highly recommend checking out when you can!
The clan and I arrived about 30 min before the Jon Stickley Trio and posted up behind the soundboard and to the right. Side note, Jon Stickley Trio was a real treat as well and I'm really glad we got there early enough to see them. Anyway, in the break between the Trio and Spafford, I noticed a guy standing in the path with the same Spaffnerds/Star Wars shirt I was wearing, so I sent my daughter down to hand him some slaps. Indeed, the Spaffnerds had begun filtering to the outdoor space. Later, my new shirt twin would come up and introduce himself as Matt Smith. This is one thing I have not experienced in a long time. The immediate camaraderie between fans at a show is extremely uplifting. I know there are several of you I keep missing at shows, but we will meet, I have no doubt!!! Anyway, Matt and I chatted for a minute, I added to his starter pack of slaps, and gave him a bee jam sticker.
I eventually went back to my family and paced as I awaited the start of the set. First show back after a blistering summer festy tour. Another short set but they tend to make the most of those if recent history is any indication. Spafford takes the stage and I smile as I watch my daughter pause from playing with her new-found friend to cheer for Spafford!!
All My Friends rips out over the system. I had no idea gifting that bee jam sticker to someone would make the universe bless us with this opening sequence. There's no doubt from this short song that they came to throw down. Brian looks jazzed to be there and is immediately dancing around. They absolutely attack the opener, Red lays down a hot key solo, keep it short and sweet, as it should be and slide right into…
>Bee Jam! The only thing that my notes say for this song is WOW!!! And here's why: The one thing that drew me to Spafford's music more than any other element, is their ability show peaks and valleys. To me, they show more variation in this realm than most of the "rising star" bands I have heard. This Bee Jam is a particularly good example of that. The way they move as a group, from those soft, transcendent moments, into the heavy, shred fest is a beautiful thing to witness. The older lady next to us, the one my son adopted as soon as she sat down, even began smiling and bouncing in her seat, dancing around with my son. Like the ancient, green, rolling landscape surrounding them, they eased from peak to valley and back again. Of course, part of me was quietly hoping for a 40-50 min jam, knowing full well that wasn't likely, but you never know. Soon the tone of the jam changes, Brian and Cam purposefully drag the tempo down slightly and you can hear the transition clearly.
Really sweet, easy transition into People. The nice chill jam after the lyric section, was a great way to relax for a moment and catch your breath capped by a BEAUTIFUL piano solo by Red that evolved, effortlessly into the final build of the song. Again, I must remark on the ability to flow from peak to valley to peak. Stunning!!! Red gets my nod of appreciation in this opening sequence. Ripped a couple of sweet solos and provided amazing depth throughout the jam sections.
First break of the set. My son runs over, clapping and screaming "YAY!!!!" Red gets a shout out from Brian and they quickly jump into Leave The Light On. LTLO is always a fun song to hear. Everyone seems to like it, or at least have a fond appreciation for it, and it always seems to get people singing and dancing along. No exception here. This is one of the few songs even my wife, who is not a musicaholic like myself, knows. It also has the potential for huge jam options. They again show no signs of wanting to rush through a song. A nice instrumental stretch between verses and then they quickly settle into a spacey jam section. The build for this song was glorious. Slow and patient, it layered and built itself up so discreetly that about half way through it I thought, "How did they even get to this point without me noticing?" They end it strongly with everyone singing along to the chorus. Even my daughter has taken a break from her fantasy bubble to come over and dance and sing with me.
Another short break, this time with a Jordan shout out from Brian, then the soothing strut of Minds Unchained flows over the crowd. I can almost feel the smiles from across the yard. A nice easy, sustained intro led us into the verses. The tempo feels perfect, not too fast that it's pushing you along but not so slow as to be left behind. Again, the jam starts off easy and feels as if it is just one long, well-crafted build. Super tight and Brian just destroys the jam section. I also have a moment here to take it all in. The environment, music, people, the beautiful nature surrounding us, the moon slowly creeping up behind the stage as if it too wanted to be a part of this moment.
Plans shows up next on the setlist. I was really excited to hear this song live again. The last time I heard it was at my second show almost a year ago, before I dug into their music like a starving fox in a packed hen house. The moment they dropped into that Latin-esque breakdown, folks in the back near us began dancing with each other, smiling wildly. Red catches me several times throughout this song with his cascading flurries breaking over the top and then floating back to add more depth to the heart of the soundscape. Peaks and Valleys…again!!! Patient yet deliberant switches from one to the other. I spend some time during Plans with my daughter, up by the soundboard. I'm not sure she was as ready for that as she thought honestly. She enjoyed her time up there but was quickly eager to head back when I asked if she was done.
Ain't That Wrong was a perfect choice to end the set with. High energy, very danceable, and an overall fun tune. It felt like they wanted to leave an indelible stamp on their evening there. Really tight piano work by Red transitioning from rhythm to those graceful slides, Jordan and Cam just driving the song like Neal Cassady drove a stolen Cadillac, and Brian weaving in and out of it all!!! No frills, straight forward, shredding rock!! A really impressive way to end an amazingly tight, high energy set.
They may not have ripped off a two-song set, it was a festival type setting, but they played with a TON of enthusiasm and they were tight. They chose a great setlist, in my opinion, for the time they had as well as the crowd. Spafford was certainly the anomaly on the line-up for the day, but they fit right in to the more slam-grass eager crowd. Not surprising when you think of the place though. From the moment we pulled into the parking lot we were welcomed with friendly faces and kind smiles. Everyone we encountered, from those working to those there to see a show, were friendly, happy, and respectful, which made the whole experience one of those magical nights that you hope every show might be. Being able to share that experience with my whole clan there knocked it up another level for me. Spafford certainly made the most of their short time on stage…again. It left me super excited for what they are going to throw down this upcoming Fall Tour. I think it's going to be a lot of fun. Hope to see you out there 'nerds!!!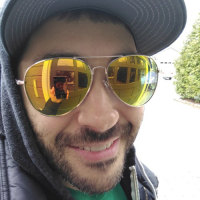 In the end we're a community, maybe even a family, and we help our own. Geoff Johnson, Red's brother, has been facing some daunting medical issues. He's a single father and a teacher in the state of Arizona. Let's help him out by contributing what we can to a GoFundMe which has been setup to deal with his medical bills. Every little bit helps, so even if you've got $5 to throw in, go for it.
Spaffnerds has made a donation to support Geoff thanks, in part, to your merch purchases and past donations. The money we have is here to support the community and we see no better way than lending a hand to our friend. Geoff's a great guy and I know he'll pull through this with grace and gusto. You can find out more here: