Setlist, Attendance, and Recordings for: 2018-03-15 - Old Town Pub, Steamboat, CO
A state like Colorado has many peaks scattered throughout. Add Spafford to Colorado and all you have are peaks. Steamboat Springs was the second stop on the four-night Spafford Colorado run to close out the tour. When the tour was announced and I saw those shows, I somehow wanted to make it, but there was a slim chance I would be able to with school. Well, let me tell you, after that raging Milwaukee Miramar show, I had to go see more, as I didn't want my Spaff Infection to wear off. I ended up buying the tickets to each of the four shows while I was three sheets to the wind at 1 in the morning. I woke up the next day and saw that the Frisco show had sold out, so I was happy I did that.
Back on topic here, Aspen was Night 1 of the shows, and boy that was fun. After being up all night in Aspen, it was either go to sleep now (at 10am) or drive about 2-2.5 hours to Steamboat, and sleep at the hotel. The second option seemed doable at this point. We mustered ourselves up after some influential Slam Poetry, courtesy of Shea. We made it to Steamboat and went to the hotel to check in, Mother Steph fed us our McDonald's we picked up on the ride there since our room wasn't quite ready yet. Once our room was ready, the first thing we did was take a nap as we waited for our other friends to arrive. We all ended up getting a sufficient amount of sleep and decided to head to a local restaurant for dinner.
After dinner we headed towards the venue, Old Town Pub, which was very small compared to Belly UP Aspen the night before. As we arrived it was still pretty empty, so we got a solid spot front right of stage. It just so happens that I was feeling a bit "tired" and "winded" from the previous night of partying, so I sat in a bar stool at the side of the wall for literally the entire show.
I was happily accompanied by Shea and Brandon. In all honesty I did not feel guilty sitting during the show, I was able to listen intently to the jams and watch Territo bust his sick dance moves on the floor. The band took the stage at 10:23pm and started out with what I could tell might be a long jam.

Photo courtesy of Tara Gracer Photography
There was no distinct chord played that shouted at me and said, "oh, hey, it's that song!" The Old Town Jam started out with some dreamy licks from Red, some nice grooves by Brian, and backed by a smooth beat/bass combo between Cam and Jordan. This continues on and changes a bit and starts to build a nice peak as they connect on a faster paced, highly danceable groove. At this point in the jam, I think Josh shouted Todd's Tots at least six times.

Photo courtesy of Tara Gracer Photography
The energy is picking up in the room and the jam, then BOOM!, peak central strikes again and knocks your head back and lets you "soak it in". After the peak they slowly bring you down a nice carpet ride to the bottom of the mountain they just built. For the next few minutes, the play a nice melodic jam with soft touches that soothe the soul. As the notes start to get higher and higher, another peak is rising, and boom, they settle back down and keep the euphoric jam style pumping. Red starts to make it a little space-funky with a drippy noise played on whatever instrument that makes that noise (I really wish I knew).

Photo courtesy of Tara Gracer Photography
Shortly after we hear the "untz" from Cam's e-drum for a brief stint as we are still in the "dream" phase of this jam. The jam shifts to some more upbeat, fast paced rock n' roll style. Once again, they situate themselves on a nice groove and hang there for a bit while Red eats a couple loaves of bread (aka lays down the space funk that makes your feet jump). Right about now I was basically standing while sitting and really giving it on that stool. The funk has entered the building and the place is going nuts to this jam, as I'm sure many had no idea what was going on, including myself.

Photo courtesy of Tara Gracer Photography
The pace picks up more and more until Brian just takes off on a "Rampage Through Time" and completely rips the place to the ground as Josh is trying to hoard pieces of burning wood and sell them on eBay. When the fire settles to embers, it becomes mesmerizing to listen to. This guitar work is fancy as it builds to a bluegrass style jam which features Red on the piano. Jordan picks up the pace with some nice bluegrass style bass licks. Cam holds a nice steady "slap your thigh" beat. The place right now is having a blast, the whole entire building is moving up and down as if I were at a Badger Football game during "Jump Around". Whatever pieces of wood remained unscathed, are now set ablaze by Brian once again.

Photo courtesy of Tara Gracer Photography
The peak happens, and they settle into a little "duel" between Brian and Red. Cam then hits a few drums (nicely) and the pace picks up and everyone is having a blast again. At this point I thought "this may be the most enjoyable jam I have ever heard" as Brian rips my face off with some machine gun style guitar work. At this point, they weren't hinting at stopping anytime soon, and we were about a half hour in. At one point I thought I heard the song "Hollywood" coming on (around ~32mins), but many people heard many different possible songs that were about to happen. I am one who's not the best at picking those things out. Gears shift back into a pleasing jam climbing to the top of Mount Elbert (highest peak in CO) at a slow, but appealing pace. Sploosh… They gently carry you down to some gorgeous piano work from Red, who switches gears shortly and hops on the synth, which sometimes reminds me of a Steve Winwood song for some reason. They find a nice slot to stick around in and haaaaang out for a little, before they switch to a funky groove around 45mins in.

Photo courtesy of Tara Gracer Photography
At this point the effort to get from one groove to the next is nonexistent, they don't even need to try, it is so smooth in a jam that is so large. They have covered so much ground in this jam so far and are not stopping quite yet. Think of it like Forest Gump, he just keeps running, this jam keeps jamming, and at this point I've gone through an entire case of Jif Chunky Peanut Butter and am now borrowing the peanut butter from the guy who claps like he smells bad. I mean seriously, this jam is ridiculous, there are more peaks in this jam alone than in all of Colorado. After an insane peak, the jam fizzles to some bluesy licks thanks to Brian. The jam starts to take the form of another song, but at this point no one was sure if it will actually be played, then boom, they segue into It's a Bunch. It was a very straight forward Bunch before they left the stage for set break which allowed us to take the time and pick our jaws up off the floor.

Photo courtesy of Tara Gracer Photography
Wow, a one song first set with easily the best, and longest jam I have ever heard from Spafford. The second set kicks off with Ain't That Wrong. I love the jams that come out of this song. This one took off in the dance club party mode before switching to some "untz, untz" Cam jam. The major peak in this jam before switching back to the lyrics, features Cam pounding away reminding me of my friend Harambe pounding his chest (R.I.P.). Brian explodes out of the rising peak like a geyser and lays down the business.
Plans, which features one of my favorite lyrics, "When you stand so close to me, I can feel the way that you look at the world", was up next. One may think that after jamming for the entire first set, the song choice would be maybe be "less jammy" for the second set? Wrong. This is Spafford and the slogan is #wejam. My favorite part of this song comes at the end of the structured portion, and right before the jam. Brian's chords and Red's piano do my ears a favor. The jam in this song is like looking at the coolest kid in school walk down the hallways as he, in slowmo, takes off his slick shades and flicks his hair to the side. Red covers us with some nice piano work for a bit before the jam starts to pick up and build. It is clear tonight that Spafford is firing on all cylinders. I say it every time I see them, they only get better and better.

Photo courtesy of Tara Gracer Photography
Next up to bat for the winning team was Mind's Unchained which started off with a different tone from Brian. This Mind's seemed to be a bit slower than previous versions I have heard, which may make this one the "cool down" jam of the set. It features a soul-filled peak and some awesome blissfulness and a dash of flair to it. I felt as though I was swimming through space, then BOOM! the peak hits and I'm doused with goosebumps. I really had to go to the restroom at this point and was curious to hear the next song.
Shake you Loose kicks off and there was a lot of making out as I made my way to the bathroom. Glad to see some PDA going on at a show. The next song starts as I am getting back to my seat. Windmill, which is a rare song for me, starts. I really like this song. Through these riffs my troubles are always lost. If Spafford asked you out on a date, one date would feel like a million. They can take you to the Pluto with spacey jams, they can rip your face off with cheese grater jams, and they can fill your soul with beautiful jams. Windmill definitely fits the bill on a beautiful jam, and god dammit, I love it. After the wind dies down and the Windmill stops rotating, the cheers and applause erupts the smaller venue.
Based on the time frame there was probably one song left, and Feel Like a Stranger would be the final song of the set. It was, and it was a rager! A 9min Stranger got the place moving as the jam was rather upbeat and intense and came to a fierce peak. They left the stage and the cheers were more like roars. People in this room were absolutely on board with Spafford.
They came back out for the encore, which to my surprise was Backdoor Funk. Starting off funky and easing to a more mellow jam, the peak was slowly building. Brian was in rage mode for a few minutes as the peak was still rising. I love to watch his fingers move unbelievably fast while he either has his eyes closed, or tongue out looking at the faces he is melting, it is incredible. At the front door of this show was a MONSTER jam, and at the backdoor was the funk. I had too much fun at this show, now it was time to get some rest and hit Steamboat to do some snowboarding and skiing in the morning with the one and only Hilldaddy!
Yours truly,
The Funny Teenager
Keegan Lauer
@keeganlauer on Instagram and Twitter

Special thanks to Tara Gracer Photography for the incredible visuals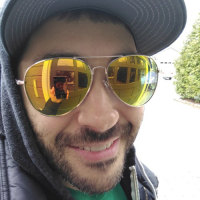 Spafford will be supporting Umphrey's McGee for a 5 show stretch through Oklahoma, Indiana, and Florida this August. You can use the links below to purchase tickets (when they go onsale, we'll update this post when we've got the onsale dates) and you'll help support the site.
8/9 - Tulsa, OK
8/11 - White River, IN
8/16 - Orlando, FL
8/17 - Miami Beach, FL
8/18 - St. Augustine, FL
With tour having just wrapped and all of us devouring Nug releases...what are your favorites from each leg? Top 5 and then Top 3 for the whole tour...I'll go first. 🙂
Leg One:
Leg Two:
Top 3 Overall: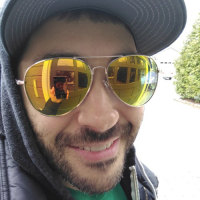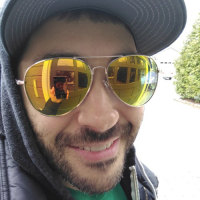 Nerds! We've got nothing to give away or tell you about. We just wanted to take a moment and say, "Thank you." This community is incredible and as it grows we see new faces with the same kind, generous, and inclusive attitude as those who have been with the band since the beginning. The For Amusement Only tour was everything that we, as fans, hoped that it would be for the band and it's community. The tour was aptly named as we were truly amused. We loved it. We can't wait for the festival circuit and all that the band has in store in the next chapter.
Stay tuned... same nerd time... same nerd channel...