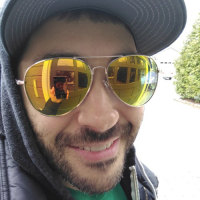 Nerds! It's almost impossible to believe it's been two whole years since we released spaffnerds.com 1.0. What an amazing adventure it's been growing the site and participating in this community. When we began there were only the most basic features available on the site. In fact, we didn't even link to recordings, just setlists and songs. This forum didn't exist either. It was, as we say in the industry, a minimally viable product... and from there we grew.
Since that time we've added:
A forum
Stats
Recordings

A bot to scan Nugs and Archive to add recordings
User submitted recordings

Social media announcements
An embedded media player
A twitter bot to watch the band's twitter and update setlists
An Alexa Skill to listen to Spafford on your Alexa
A store with custom merch
and more
Spaffnerds 3.0
Today we're launching Spaffnerds 3.0. For the true nerds (geeks) among us, this is a fully serverless backend running on AWS Lambda and API Gateway. Test coverage is near 90% and in general the code is much easier to support and extend.
But the biggest benefit for you guys is more stability. During the Florida shows we had so many people on the site that the 2.0 backend fell over. It couldn't handle the amount of traffic it was getting. Fortunately it automatically restarts, but it was pretty clear that the time to go serverless was now and we were ready to do it.
To celebrate today's launch we're giving away stuff, because that's how we (and the cuttlefish) do.
Check out the new release of spaffnerds.com by heading over to the homepage and poking around. Please let me know if you see any bugs :)
Prizes
A copy of For Amusement Only on Vinyl.
One (1) One year subscription to Nugs.net.
Some details on the prizes:
We'll draw for first, second, and third choice. That means if you win first, you choose from this list. Second takes from the remaining 2 prizes, and third is just happy to have won. ;)
The FAO Vinyl does not include the special edition print. Apologies. I didn't snap one up when they first went on sale. As my wife says, "You snooze, you lose."
The shirt and pin prize will include a shirt. But if you've already bought one, or we're out of stock in your size, we'll work out a replacement for you.
Finally, the nugs subscriptions is the standard 1 year that we give away.
Rules
You guys know how we do these contests. We'll draw next Saturday, April 27th at 12:00 PM Arizona Time (3pm Eastern). All you have to do is reply to this post to be entered, though you should definitely tell us a story about your favorite moment from the Winter tour, your favorite Spafford moment, or what you had for breakfast. It doesn't really matter, but be interesting, because it's better than boring.
New Merch
We're giving away 2 of the 3 new offerings that are available in the store. Go check them out. There's a super exclusive 4 pack of candy nerd pins. Seriously, we have 4 sets. You should by them immediately.
Pins
Super Exclusive 4 pack of Pins
2 pack of Candy Nerd Pins, Glitter and Glow

Shirt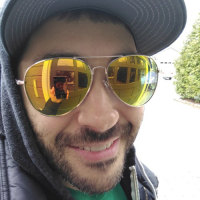 Nerds! We're really excited to announce the latest update to spaffnerds.com. We've heard your suggestions and have taken the biggest one to heart.
Sure, the site offers links to all of spafford's shows, lyrics, live updated setlists, an internal media player, nugs giveaways, show stats, user stats, a forum, and even an Alexa skill. And all of it for free and without advertising. But You've asked for something even more important and useful, and we've delivered.
Head on over to the spaffbase and check it out: spaffnerds.com
Setlist, Attendance, and Recordings for: 2019-03-20 - The Domino Room - Bend, OR
It seems like every review I write starts with something about high expectations and how well the band is playing. Their trajectory lately is undeniable. Every time I see them for the second time in a given city, they're playing a bigger venue, and it's easy to see why. Night after night they produce exactly what music enthusiasts crave – they cut a broad swath through genres, keep every show amusing, unpredictable and relentlessly energetic, and most importantly, connect with the audience like almost no other band can.
This entire tour has been a monster, to the point that every night produces at least one, if not several, forays I consider "recommended listening" for the Outstanding Versions thread. That said, the Northwest run has been particularly enjoyable. The Seattle, Portland and Eugene shows all shine in their own way, each a different but equally scintillating gemstone in the hidden treasure that is the band's library. Having been on mini-tour with the band through Oregon, I couldn't wait to see what they had in store for Bend.
Hard Way is a new song, and a simple one. And I'll give it no guff for that – often I feel the most energy when the band starts up a lyrically brief tune, because I know it means they mean business. That said, I can't help trying to translate set lists and song selections into deeper messages. What is the band trying to tell us? Well, after a staggering 40 shows in 55 days – I need a nap just after writing that – maybe they're trying to politely remind us that this shit ain't easy. Despite its reggae underpinnings, the tune itself has a dark lilt, and maybe a chip on its shoulder. The foursome likes unpredictable openers, and the crowd seemed to dig it, too.
But then the opening bit of It's a Bunch kicked off and I was jumping up and down with excitement. This little fella has come a long way since its 4 minute, 50 second birth in Detroit to become an absolute powerhouse. At least in my statistically unevidenced opinion, it's right there with Bee Jam for being voted Most Likely to Blow the Dang Roof Off in the school yearbook.
This version slides gracefully through the opening catharsis-jam through a darker, more evocative one. At one point I swear Brian was yelling "More! More!" at Cam. After that, around 21:00, I would have bet a flaming chicken that they were about to play their recently resurrected righteous reggae rager take on Exodus. But things turn a bit more contemplative and sparse, Red moves to his electric piano, Brian's playing gets a bit more sparse, and suddenly I sense that this jam is headed Down Under.
They throw one more curveball before the tune proper starts, though – an utterly demented groove on top of a frenetic beat. For a moment one senses that the lunatics are running the asylum. Red's flex after the "muscles" line always cracks me up. (When taking artistic risk on stage, it's important not to take yourself too seriously.) I felt like they had a window right from the get-go for something unique, but they quickly moved to stay on the song's usual path. Still, Brian finds a solid refrain, and Cam brings tremendous energy to his snare fills to close the song out.
After almost 45 minutes of nonstop play, the band insists we make ourselves Comfortable. This song has been in heavy rotation this tour, and for good reason. Many Spafford songs have a nostalgic component – memories of road trips, sleepless nights spent with friends, good times captured on polaroid that make us shake our heads at who we used to be. With its Stevie Wonder bass line and comforting chord progression, this song is a great example. When it finds its footing, I could see the closing jam reaching Slip and Squander-level emotional deliverance.
I thought they might end the set here, but Cam launches us into Broken Wing. This song is a saucy minx. It never strays far, but full-band tension and release contribute to a stellar rendition. And as far as standalone versions go, this is one of my favorites.
Their last time here, Spafford played the much preferable Volcanic Pub, a smaller and more Bend-y venue that also serves up live theater. The Domino is dark, terse, and serves nothing but drinks. If the venue influences the band's selections, then this room – at this point a vibrating dance floor in a building one step above a warehouse – is a great place for In the Eyes of Thieves' high-powered blend of funk, jazz and shred. The band looks keyed in, Brian seems to have just a bit more loathing in his eyes than usual while locked in a staring contest with his microphone, and despite this being an all-ages show, and drinking only being allowed upstairs, the crowd is feelin' it (or, perhaps, killin' it.)
This was my first time seeing Simon & Lily live. It's a pretty song, with lyrics that tip the scale heavily towards the abstract and I love Brian's guitar part. It works here, as a nice foil to the evening's selections thus far.
The first jam of Leave the Light On features typically excellent playing to a broad peak, and they glide nicely into the song's middle segment. The second jam, though, is instantly unique, with Cam dropping to half time and playing something on his MIDI pad that could provoke a genre argument among EDM fans – is it chill trap, or trap-chill? Maybe it's psybient trip-trap. Whatever it is, the band digs in, and for a few minutes they explore this new soundscape, before the energy level comes up. Red hits a nice refrain on the organ and Jordan lays down a frenzied groove, wheeling us around to the song's conclusion.
Bend loves the Dead, and West LA Fadeaway gets a nice cheer of approval from the crowd. A few whitehairs in attendance are instantly closed-eyed, presumably transported on the wings of an acid flashback to some buried barefoot memory. Red takes an extended solo on the organ, complete with the rest of the band pulling an "oh, he's not done" eyebrow raise at him halfway through.
Lonely's electronic vibes can sometimes be the opening for an ambient exploration of an effects-laden landscape. Other times it's just used to whip the crowd into a dance frenzy. This one's a bit of both, with the band bring their dynamics down but Cam never really leaving the four-on-the-floor late night dance hall behind. Jordan's fuzz effects and Red's ambient pad make a wall of sound, with Brian's rhythm play maintaining just a hint of funk. The lights were particularly on point during this jam, puncuating the tension and release that took the song to its fruition. And like that, the second set is over in what seems like a blink of an eye.
Continuing the trend of alternating ragers with songs I can't quite figure out, Radio gets the encore call. I think this song makes me sad, but in the best possible way. It's the last Spafford song I'll see live for a while, so that's a fitting feeling. From the quality of the music and the looks on their faces, it's easy to tell that the band loves playing in the Northwest, and I know they'll be back soon – but never soon enough.
P.S. I forgot to bring my custom Killin' It stickers to this show – if you were at it, or if you collect them, hit me up and I'll send you some!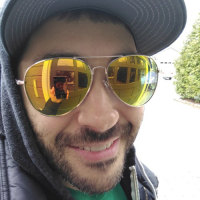 Nerds! I'm extremely excited to unveil the latest project from spaffnerds.com: The SpaffNerds.com Audio Player for Alexa!
The Alexa Skill
This project was born from a personal need that I had. I use Amazon Alexa Dots as my primary audio player in my living room and my office. Unfortunately though, I had no way to listen to Spafford's live shows (except the ones on Spotify) on these devices. So I did what any good engineer does when he has a problem... I wrote code to fix it. Thus was born a new Alexa skill that you too can use to listen to Spafford!
The SpaffNerds.com Audio Player is totally free and easy to install. It currently plays shows that are available for free on Archive.org but I hope to be able to add additional sources in the future.
The Prize
In the meantime... we're going to help YOU take advantage of this audio player by giving away an Alexa dot to three (3) lucky Nerds. The only requirement is that you not own an Alexa enabled device as we're trying to make this skill available to people who can't otherwise try it out.
The Rules
The rules of the giveaway are pretty standard. We've done this before. All you have to do is add your name to this post. Just reply and say you want to be entered in the drawing, and you're in. You might also consider subscribing to our YouTube Channel, our Facebook Page and our Twitter Feed because they're great resources. You'll get notifications when there's new recordings available, and then you can ask your Alexa to play those recordings for you.
We'll do the drawing next Saturday, March 2nd at 12:00 PM MST. We will pick 3 names at random from the list. If you are chosen, you win. We'll get your mailing address and send you an Echo Dot. As usual you'll have a week to reply to your notification that you've won and if we don't hear from you you'll forfeit your prize.
The drawing will be done on facebook live and the results posted here.
Using The Skill Now
You can use the skill right now if you've got an Alexa enabled device. Here's the written instructions to walk you through it. There's also help videos that show you how to install and use the skill. They are the same ones listed below.
Installing The Skill
SpaffNerds.com Audio Player Alexa Skill Installation Howto – 01:50
— Spaffnerds
Using The Skill
Spaffnerds.com Alexa Audio Player User Guide – 09:01
— Spaffnerds
Setlist, Attendance, and Recordings for: 2019-02-06 - Buffalo Iron Works - Buffalo, NY
I flew into Buffalo late Wednesday afternoon, leaving my wife and kids behind on a beach vacation in Florida. A nasty winter storm had just moved through the area and the city was covered in a half inch thick glazing of ice. My Uber dropped me off at the downtown Marriot shortly after 6 and by 630 I was scarfing wings and pizza with a tasty IPA at the bar with Brett and Wes who had driven up from New England together. After our meal we made the 5 minute walk over to the venue shortly after doors opened and were delighted to find the place fairly empty leaving us ample space to set up shop wherever we pleased for the night.
The Iron Works was deep and narrow with a long bar that stretched the length of the venue from front to back along the left hand wall as you entered. The beer selection was decent, and the crowd seemed to be fairly young and mostly local. There was a small upstairs area with a few tables but we never ventured up that way. I was on a mission to champion the rail and Brett was set up to tape for the evening. The opening act although polished, fell flat for me but they succeeded in warming up the crowd well enough and by the time Spaff took the stage, the place had filled in nicely and everyone was feeling comfortable. I loudly expressed my desire for something dark and dirty and settled in for the set, surrounded by Spaffamily.
The band had played the first 3 shows of the tour without any repeats and tonight would follow suit. Hot right out of the gate they dialed up Todd's Tots, one of my favorite composition pieces. Flawlessly executed with a monster peak, it was easy to see the band was feeling it already. Red started up the second song with some dark, haunting keys and I began to get excited.... Here was the darkness that I was craving.... They kicked into The Sneaker Pimps Six Underground. Jordan's raspy vocals fit SO well on this tune and the band was feeling it! What followed was a stellar 30 minute jam that moved through multiple sections and peaks, a true gem with both Brian and Red taking turns leading the band. A slick, slinky segue into Mind's Unchained brought us all back down to earth and before we knew what hit us, the 3 song first set was over and we were all regrouping by the bar for a refill.
The band returned after a short set break and launched right into When It Falls, a newer song that debuted less than a year ago and had only been placed in a second set once so far. It usually follows the same standard format, but this version went DEEP! Whether it was a happy accident or by design doesn't really matter, cuz the jam that ensued was incredible with Red largely leading the way with waves of synthy goodness. The transition into Red's Jam was amazing and they played a solid version of their instrumental standard, patiently crafting the jam and bringing us all on a journey. As they picked up the tempo, Brian stomped on the distortion pedal and the band vamped up and slammed into Weasel. Cam kept the band in high gear, driving them through a few sections before slowing the pace and landing on the beautiful Palisades. The slow, mellow vibe of the first part of the song permeated the room and we all swayed and smiled in bliss, thankful for a little bit of a breather. It wouldn't last... It was brought up to dazzling heights and Brian absolutely laid waste to our souls with a crushing solo before Cam settled back into the Weasel groove and got the dance party started up again. By the time they hit the final peak, we had seen a 5 song continuous set and the place was going nuts. The band exited and entered again for their encore, a cover of the Dead's Eyes of the World, with Red masterfully handling the vocal duties.
Without using hyperbole or trying to juice it up too much, I have to say this was my favorite Spafford show I have attended so far. The venue, the crowd, the vibe and, of course, the performance by the band all just felt perfect for the moment. It was a special evening for sure, and it would serve as the perfect appetizer for our 3 show run through Syracuse and Philly.