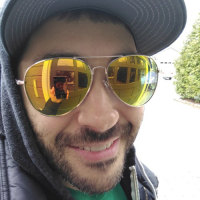 Nerds! I'm extremely excited to unveil the latest project from spaffnerds.com: The SpaffNerds.com Audio Player for Alexa!
The Alexa Skill
This project was born from a personal need that I had. I use Amazon Alexa Dots as my primary audio player in my living room and my office. Unfortunately though, I had no way to listen to Spafford's live shows (except the ones on Spotify) on these devices. So I did what any good engineer does when he has a problem... I wrote code to fix it. Thus was born a new Alexa skill that you too can use to listen to Spafford!
The SpaffNerds.com Audio Player is totally free and easy to install. It currently plays shows that are available for free on Archive.org but I hope to be able to add additional sources in the future.
The Prize
In the meantime... we're going to help YOU take advantage of this audio player by giving away an Alexa dot to three (3) lucky Nerds. The only requirement is that you not own an Alexa enabled device as we're trying to make this skill available to people who can't otherwise try it out.
The Rules
The rules of the giveaway are pretty standard. We've done this before. All you have to do is add your name to this post. Just reply and say you want to be entered in the drawing, and you're in. You might also consider subscribing to our YouTube Channel, our Facebook Page and our Twitter Feed because they're great resources. You'll get notifications when there's new recordings available, and then you can ask your Alexa to play those recordings for you.
We'll do the drawing next Saturday, March 2nd at 12:00 PM MST. We will pick 3 names at random from the list. If you are chosen, you win. We'll get your mailing address and send you an Echo Dot. As usual you'll have a week to reply to your notification that you've won and if we don't hear from you you'll forfeit your prize.
The drawing will be done on facebook live and the results posted here.
Using The Skill Now
You can use the skill right now if you've got an Alexa enabled device. Here's the written instructions to walk you through it. There's also help videos that show you how to install and use the skill. They are the same ones listed below.
Installing The Skill
SpaffNerds.com Audio Player Alexa Skill Installation Howto – 01:50
— Spaffnerds
Using The Skill
Spaffnerds.com Alexa Audio Player User Guide – 09:01
— Spaffnerds
Setlist, Attendance, and Recordings for: 2019-02-06 - Buffalo Iron Works - Buffalo, NY
I flew into Buffalo late Wednesday afternoon, leaving my wife and kids behind on a beach vacation in Florida. A nasty winter storm had just moved through the area and the city was covered in a half inch thick glazing of ice. My Uber dropped me off at the downtown Marriot shortly after 6 and by 630 I was scarfing wings and pizza with a tasty IPA at the bar with Brett and Wes who had driven up from New England together. After our meal we made the 5 minute walk over to the venue shortly after doors opened and were delighted to find the place fairly empty leaving us ample space to set up shop wherever we pleased for the night.
The Iron Works was deep and narrow with a long bar that stretched the length of the venue from front to back along the left hand wall as you entered. The beer selection was decent, and the crowd seemed to be fairly young and mostly local. There was a small upstairs area with a few tables but we never ventured up that way. I was on a mission to champion the rail and Brett was set up to tape for the evening. The opening act although polished, fell flat for me but they succeeded in warming up the crowd well enough and by the time Spaff took the stage, the place had filled in nicely and everyone was feeling comfortable. I loudly expressed my desire for something dark and dirty and settled in for the set, surrounded by Spaffamily.
The band had played the first 3 shows of the tour without any repeats and tonight would follow suit. Hot right out of the gate they dialed up Todd's Tots, one of my favorite composition pieces. Flawlessly executed with a monster peak, it was easy to see the band was feeling it already. Red started up the second song with some dark, haunting keys and I began to get excited.... Here was the darkness that I was craving.... They kicked into The Sneaker Pimps Six Underground. Jordan's raspy vocals fit SO well on this tune and the band was feeling it! What followed was a stellar 30 minute jam that moved through multiple sections and peaks, a true gem with both Brian and Red taking turns leading the band. A slick, slinky segue into Mind's Unchained brought us all back down to earth and before we knew what hit us, the 3 song first set was over and we were all regrouping by the bar for a refill.
The band returned after a short set break and launched right into When It Falls, a newer song that debuted less than a year ago and had only been placed in a second set once so far. It usually follows the same standard format, but this version went DEEP! Whether it was a happy accident or by design doesn't really matter, cuz the jam that ensued was incredible with Red largely leading the way with waves of synthy goodness. The transition into Red's Jam was amazing and they played a solid version of their instrumental standard, patiently crafting the jam and bringing us all on a journey. As they picked up the tempo, Brian stomped on the distortion pedal and the band vamped up and slammed into Weasel. Cam kept the band in high gear, driving them through a few sections before slowing the pace and landing on the beautiful Palisades. The slow, mellow vibe of the first part of the song permeated the room and we all swayed and smiled in bliss, thankful for a little bit of a breather. It wouldn't last... It was brought up to dazzling heights and Brian absolutely laid waste to our souls with a crushing solo before Cam settled back into the Weasel groove and got the dance party started up again. By the time they hit the final peak, we had seen a 5 song continuous set and the place was going nuts. The band exited and entered again for their encore, a cover of the Dead's Eyes of the World, with Red masterfully handling the vocal duties.
Without using hyperbole or trying to juice it up too much, I have to say this was my favorite Spafford show I have attended so far. The venue, the crowd, the vibe and, of course, the performance by the band all just felt perfect for the moment. It was a special evening for sure, and it would serve as the perfect appetizer for our 3 show run through Syracuse and Philly.
Setlist, Attendance, and Recordings for: 2019-02-09 - 9:30 Club - Washington, DC
Coming off the Philly show, which was an absolute HEATER, I thought I was prepared for DC. I was wrong. I am not sure what, if anything, could have prepared me for the energy and intensity that was about to unfold.
The 9:30 Club has a rich history within our community and this being my first visit, I was impressed. The layout of the club is comfortable for its size and the sound quality was very good. I could see right away why it is considered DC's go-to venue for both artists and fans alike. There is plenty of floor space and a very spacious balcony. I am usually a Red side floor guy (about 20 feet back so that I can take in the lights), but my show buddy, Amanda, convinced me that this would be a balcony worthy performance and she was correct! We settled in on the balcony rail, Red side, ready to take flight.
The opening band, Of Tomorrow, attracted an early crowd with their high-energy funk-driven set which turned out to be a great warm up as the crowd filled in. I spoke to the head of security 15 minutes before Spafford took the stage about the club's capacity and he told me that they were close to their limit of 1200 and that he expected that they would have to stop selling tickets before too long. I'm not sure that Spafford's rise within the scene can be described as meteoric, and I am not sure that I want it to be (selfishly), but I do know that this is BIG. In less than a year the band has doubled the size of their venue in a city known for appreciation of good jams and it was a PACKED HOUSE!
Double Time opened the show and it was a BIG hitter out of the gates. True to its name, this tune sped up and I found myself squinting to make sure that Spafford hadn't added a drummer or two since I last saw them perform the night before in Philly….Cam was destroying that kit and Brian's playing was reflecting all of that percussive energy while building into a heated rage.
Lovesick Melody was up next and Jordan took the mic ready to impress. It was fun to watch the crowd join in on the sing a long "whoa oh oh". Red and Brian played off of one another perfectly as Jordan stretched his pipes in a direction that made it clear that he was ready to have fun. It was in the slow jam two thirds of the way into the song that the lights hit me for the first time that night. This club was built for sick-ass lighting design and this tour is bringing lighting production to a new level.
The transition into Soil was smooth and funky and the beginning minutes of the jam were placed on a silver platter for Red to really open up for the first time in the show. As the momentum built the lights went white (and who doesn't LOVE it when the lights go white?!?) for the first time and not only was the size of the crowd made cleared, but it's energy as well. The final minutes of Soil were home to some blistering guitar playing and the fans ate it up!
One of the prettiest songs that Red sings (in my humble opinion) was up to set a new groove. I am so glad that they brought Too Close back. This right here is baby making music folks and I felt justified in my opinion that you'd be hard-pressed to find a prettier voice in our scene than that of Andrew "Red" Johnson. Soulful and patient, the overall vibe of this one fit perfectly. It isn't often that a down tempo song hits the highlight reel on the first set for me but this thing melted me!
What happened next can only be described as defying written description (but I'll try). Debuts are fun. I love debuts. Hell, I got one of the hottest debuts I've ever heard in Philly with Comfortable. What came to be was a debut for the ages. Dirt Bath is the reason I have attached myself to this approach to live music for the decades that I have. With about 37 separate and distinct parts as near as I could tell (if that is an exaggeration, it's not a big one), this thing took on a life of its own with all 4 members of the band shining brightly throughout. Dirt Bath has a very bright future and is a very worthy way to spend about 25 minutes of your life. Your future self will thank you.
Set break was full of chatter about that closer and genuine attempts at figuring out what the hell had just happened in Washington DC. As we poured ourselves out into the chill air to try and catch our breaths there were high fives, hugs, and smiles abound. THAT was a good time! Hineys were shakin' and we were ready to be pushed harder still before night's end.
Jordan jumped to the lead for Lonely. I love a good dancer to open the second set and this is a fun one to dance to. I love the breakdowns in this song. Lights were getting even better as though the plan was to create total visual intensity and the plan was working! The 9:30 Club was breathing and it felt GOOD! From my balcony position that place was moving and the energy, both on stage and off, was amazing.
Second set staple All My Friends took off strong and….
Turned into Bee Jam. Even a small dose of AMF is better than no dose at all and the transition into Bee Jam was so good! Red got extra weird in the final moments and it went so hard! As it built and built until it could be taken no further safely...
WEASEL!!!!! One of my favorite second set Spafford songs and this thing definitely had the attention of the crowd. Brian's playing was exceptional and he and Red were playing off each other perfectly. Two thirds into the song, when it really starts to rage again the lights went a step further with the background lighting going crazy!
At the first notes from Red on Longview, I looked to my right and told my friend that as soon as the place realizes what's happening, its gonna take off! And it did….BIG TIME. Familiarity often brings another level to a crowd and this crowd went nutty. They kill this song and tonight was no exception…110% rocker dissected and reassembled into pure Spaffy goodness. It got weird and rocked out all at the same time…A thing this band does VERY well.
Home (One Place I'll Never be) was a brave call after a face melter like they just played. It was unique and I'd only ever heard the 12/30/18 version a couple of times but I had a lot of fun with it. And it made the shift in energy right away into Salamander Song that much more exciting…I will NEVER EVER complain about seeing this song live. I get DOWN with my sick-ass dance moves to Salamander every time I hear it…and it always inspires singing and dancing the whole way home. The DC crowd was clearly matching the energy from the stage as Brian got deep into rock star mode. The entire band was having a great time and it translated right out into that massive dance party of an audience.
What a way to end that second set. Massive energy had that club anxious for just a little bit more. It was getting late but I was hoping for a heater of an encore. I was expecting maybe a little 6 minute ditty.
What Spafford delivered was a 25 minute one-two punch of It's A Bunch>Mind's Unchained. There was so much going on during this amazing take on these two songs. This beast ROCKED and I loved seeing and hearing it in that kick ass venue. They RAGED that encore with total abandon. There was big space in this and some of the finest improvisation and musical communication I've heard and seen these guys play.
There are amazing musical adventures yet to come on this tour but I hope this early stand out doesn't get lost as these guys continue to get better and better. One thing is for sure…Washington DC got an honest taste of what Spafford is all about. You can always turn people on to a highlight real if that's your thing… but if you want to share what we love about this band on a stronger level than that, share this show!!! The Aud recordings of this show are excellent in addition to its availability on Nugs.net. It is well worth a serious listen.
Thank you all who were there and those that weren't for sharing in this incredible band with me! It's always a hoot!
P.S. I'd like to formally apologize for fan-boying all over Brian's face as he slipped into the back stage area just before the show. Containing my excitement about the previous nights show was not an option. Do yourself a favor and go listen to the debut original Red song Comfortable as soon as possible. Thanks for being cool to a total NERD.
Photo Credits: Philip Nohe & Amanda Anderson
Setlist, Attendance, and Recordings for: 2019-02-08 - Union Transfer - Philadelphia, PA
Your trip starts with a drive down the interminally long-feeling Turnpike with sunset in the direction of Philly toward which you cruise under high cirrostratus canvases splashed with quiet flames of exquisite light that must be either magical or chemical in nature. It is a homecoming of sorts to a place of vivid remembered experiences rather than a residence of past inhabitance. Long ago nights cruising into the lights and shadows of the colonial capital in chiaroscuro to visit friend (RIP) and ex-girlfriend (LIP), your side-panel speakers shaking with the hot hot music the hot music.
The bar around the corner according to @dontjudgedave is a proximal, commendable dive. You sit there and drink with Todd who sythesizes music as Great Fox - check out Roll Up A Tract for some funky apostasy. The fine folks from Trestle Inn flip egg whites in their sours, line whiskies along their mirrors, and dim lights for happy hours.
Roll out down dark block. Enter the chamber and Transfer into Union with other nerds for Out of the Beardspace. Seven pieces of awesome. Big prog-fusion sounds. Two drums, one percussion, two six-strings, bass, eighty-eight keys and then some. Check them out and their South Jersey Beardfest. Along the rail line up Cam side slam side with the NE Crew, NY crew to exchange tales of recent days and nights of flame from Spafford. Get warm to Headhunters as anticipation rides the crest of energy awakening in bodies. Here come four illustrious shapes onto the stage and a change in house music. Yesssss!
Spaff shall
Proceed
And continue
To rock the mic
…
My only show of winter tour, I was hoping for things I hadn't heard and hard jams. Philly did not disappoint from the get-go.
My first live Memphis In the Meantime was a 20-minute slow cook. Jordan owns the Tennessee vocals. It was a strong even jam backed by Cam. Brian does some shredding, of course, but Jordan leads on bass most of the way allowing Brian and Red to play around him. 8-9 minutes on becomes one of the highlight sequences of the show with the boys digging into a deep groove. Cam wins MVP when he drops the tempo and then switches on the "SLOW UNNNNNNTZ" as @crappygeorge announces with his face all twisted up like he just smelled some filthy doodoo. Red starts to lick People (so to speak) with some six minutes to go before the fadeout is complete and it's
People time! Red drops the vocals and everyone is dancing and looking around at their friends and feeling freaky good. I receive a wave of Nerd love from @603Brett then Red takes an early solo. When the band steps back in the Ben Factor is in full infrared effect as Brian hits the first peak before Spafford brings the song to its romping terminus.
With scarcely a second to catch your breath, the boys launch into Virtual Bean… oh, wait a minute, that's not what actually happened. Up next is Fuel. While there is a precipitous drop in the room's physical energy with the opening notes, Brian is greeted with enthusiastic cheers of love and appreciation from the crowd as he hits the first chorus of a clean, crisp, uplifting, three-minute palette cleanser. (Folks, you're going to need to save some energy for later. Trust the Spafford.)

Photo Credit: Ron Adelberg
The opening keys of thieves begin to jingle. The room responds to Red in kind and gets ready to rock. The band brings a tight In the Eyes of Thieves jam, as usual, and Jordan and Cam (more cowbell!) really start to pick it up about 7 minutes in. Brian responds the only way he knows how by slowly steadily building tensions upon tensions on his fret board like the world is about to end. Then the boys settle back into the song for a bit and follow Jordan into another jam before a sweet little untz-lite ending.
I am thrilled to hear the opening notes of the third-ever Settled In. I love this Radiohead-esque song that blossoms from a breathtakingly beautiful love poem into a nasty hellfire jam with a guitar peak that would make David Gilmour weep. If this song was a tattoo I would get it on my face in an impulse move right now. Big ups to Chris Imburgia for taping this show and capturing the berserk hornmad crowd at the end.
Pretty awesome first set. Perfect time for a little break.
With masterful set-list wizardry, Spafford opens set deux with The Reprise, completing the legendary second-set-opening America from the last time they were in Philly some 18 moons ago. This long-awaited fin delivers mightily. I occasionally look over my shoulder from Cam side slam side to watch the entire hall of nerds go crazy. Let me put on my Captain Obvious pants for just a moment here and say that all these tapes and soundboards are amazing, but there is just no comparison to the boys turned up to 11. Brian is wearing a Dead Skull shirt and the first 20 minutes of this jam have that kind of a feel to me. Red wins MVP for the last eight minutes or so as he colors over Cam riding the high-hat hard. Then the jam slows and fades into...

Photo Credit: Ron Adelberg
Hard Way. Debuted just a few days prior, this song has easy-swaying reggae and lyrical verses punctuated by heavy latin-flecked instrumental breaks. I liked it more in person than I did listening to the debut recording. Everybody sounded good on it. Feels, perhaps, a bit unfinished at this point but plenty of potential.
Spafford is King of the Cover, IMHO, and I was thrilled to catch the second-ever Dirty Laundry. When they take a break from jamming (as earlier with Fuel) to play a song cleanly, I am struck by their poise and virtuosity. This song kicks ass and even when he fumbled the lyrics for a measure, Red unified the party with his brilliant vocals on this one.
Already 45 minutes into the set, I had no idea there was another 45 minutes ahead before the boys' first bow.
Leave The Light On was up next. While this was a song I had burned out on a little bit, Jordan has brought some incredible new energy to it and his early bass solos the last two performances have been insane. Out of that solo Red brings a big Feeling into the room and the first jam soars to great heights. Jam #2 after the happy doot-doots follows its normal wavelengths and caps off in a blistering Brian solo and final chorus with the entire crowd leaping 10 feet in the air and singing along.

Photo Credit: Ron Adelberg
I love when I hear that opening train beat and know I'm heading to Hollywood. This song is another prime example of Spafford's uncanny ability to write catchy, deeply moving songs, hitch an audience up, and take everyone to unknown jammy places. Probably my jam of the night, this one flowers euphorically for a while before lacing across the sky like electrical current and whipping up a frenzied storm as Brian and Cam egg each other on. At some point I'm pretty sure I caught Brian mouth to Cam "faster" and Cam rages the jam right into the segue of the night >
Ain't That Wrong. Cam explodes us into the song, which is fitting because I remember thinking during his first few months in the line-up that this was his go-to song. Between the 4-5min mark Brian starts playing with an effect that I've been hearing more of during this run… another time I recall is during Buffalo Tots (around the 11min mark.) I wish he had explored the theme a little longer here because it is a cool-ass sound, but no complaints as Cam and Jordan speed it up and turn the place into a full-on dance party to ride the rest of the set out.
The crowd is all growls and applause and the attempt to articulate the preceding 90minutes to one's show neighbors is nigh impossible.
OOOOoooooooeeeeeeEEEEEE! For encore, I witness my first-ever Spafford debut with a 6-minute Comfortable. This feel-good song is the opposite of Numb with Red warmly delivering the keys and vocals as the boys lay rim shots and rhythm guitar and a gripping bass hook to keep it moving along the whole time.
Many of us were waiting and calling for more debuts and more varied setlists... we must have been good little Nerds in 2018 cuz we've hit pay dirt so far in 2019. Thank you Spafford. Thank you Nerds. See you soon.

Photo Credit: Ron Adelberg
What a show. Perfect way to start the Winter Tour.
I've been a nerd for a short time now, but ever since I saw the boys at the House of Blues in Chicago this past year I can't stop listening to these guys jam.
I'm from the Chicagoland area so I was not familiar with the venue in Indy. However, some of my best friends live in downtown Indy and they are nerds as well... shoutout to @TrippinTerrapin and @SleepyGary. I met up with these dudes a few hours before the show and, trust me, we prepared accordingly ;)
The pre-show jitters were in full effect as we arrived at The Vogue and made our way to the third or fourth row just as the second opener The Twin Cats was finishing their set. These dudes were actually pretty good and had a real crisp galactic sound as they tuned up our ears and got us ready for the main event.
The volume goes up on the rap hype music, i'm pretty sure the boys like to pump themselves up before heading out there because this music had my head boppin, and then the band came out to a thunderous applause that shook the venue...
It started as a beautify melody that had me swaying from side to side with the rest of the crowd and really eased the soul as the crowd and the band began to get Settled In. The song would slowly pick up and before you knew it Brian was full out shredding on his guitar, Jordan was destroying his bass, Red was hammering the keys like a madman, and Cameron was keepin it moving on the drums. Once the song ended a wave of excitement swept the crowd as many had never heard the song before, including myself. I learned after the show that the only time they played it before was this past year on Halloween.
Right into Plans. This is where my mind really began to take flight as this song is always super intense and a load of fun. Brian wasted no time belting out some gut-wrenching guitar licks and the band really got into a nice groove that got the whole crowd movin' to the beat.
FUCK YES!!!! If you were there you probably heard me shout this as soon as the unmistakable melody of It's A Bunch rang from Brian's guitar. In my opinion, one of their best songs. I absolutely love this song, I heard it once before as the first song of the night for the second day at House of Blues. It just makes you feel so good inside. I could tell everyone around me was having a great time and had that same feeling of excitement and happiness inside of them as we all looked like a flock of head-boppin Joe Darts (Vulfpeck reference).
After IAB they went right into On Fire. I love when they cover this song, it is always a good time and was a good way to catch a breath and enjoy some much needed funky grooves after some hardcore jamming. I think it was around this time when we met some other nerds in the audience shoutout to @murphnerd27 and his buddy who is also a nerd but I didn't get his username. They gave us some awesome "I'm Killing It" stickers with Hulk Hogan on them that I added to my collection on my dart board at home, we stuck with these nerds for the rest of the show. While I was trying to find other nerds in the audience I was handed a plastic Bee that looked like it was made out of glued beads or something haha. I was so lost in the music at this point I don't even remember who handed it to me, but I rocked out with that Bee in my hands for the rest of the show and still have it at home.
Shake You Loose was the final song of the first set and everyone was really movin' to this tune. I love the heavy blues feel and singing along with the crowd. Once the song was over we were on a quest for water in preparation of what was to come in set 2.
The second set kicked off with In The Eyes Of Thieves and I was sucked right back in to where I left off. Things really got started though when they went into covering Catfish John. All the heads in the audience went absolutely nuts when they started playing this folk classic. One of the heads was a older Native American looking guy with a GD tee on. We started talking to this guy after the song and found out he was going to be in the Pit with us at Alpine Valley for Phish this summer. We told him to party on and hoped to see him and his buddies in the trenches this summer at Phish.
No one in our group had heard them play Electric Taco Stand before and as it should be it has always been one of our all time favorites. Once they started groovin' to this song everyone was singing along and the energy was at an all time high for the night. What was even better is that it ended up being a tasty sandwich with Dis Go In 5? as the juicy center. The funky hippie dance party as I like to call it was an all out banger from now until the end of the night. The set ended with a first-time played which I was super hyped to be a part of. The song is called Hard Way. It had a really funky beat and a relaxing reggae feel to it that was coupled with Red jamming away with a sexy organ sound.
Encore!!
I was telling my friends before the show started that my favorite Spafford song at the time is Slip and Squander. I was so pumped when they came back on stage and Red began to play and sing the beautiful tune. I love how it starts soft and slow and melodic and builds to a dramatic and heartfelt jam. I was really getting into this song and never wanted it to end.
A couple weeks ago Spafford sent out an IG post about Brian playing Salamander Song. I left a comment asking them to please play this song in Indy. Either it was a super coincidence or Spafford really cares about and listens to their fans. I would like to think the latter. But they ended the night with this song and it was perfect. Everyone was dancing on the water, listening to the beat drop, and flopping their feet to their favorite song.
It truly was a fantastic tour opener. Everyone we met was so nice and there were a lot of real fans that brought it to Indy. Can't wait to see these guys again.
I was dancing the whole way home.